Hi guys!
How y'all doing?
So during my school holidays, i've placed an order with Koreadepart (link).
If you don't know what is Koreadepart, it is a Korean website which sells beauty products, fashion items, food and their local food produce and it ships directly from Korea. I got to know this website while just searching for a place to get Korean makeup but at a good price. (And i found Testerkorea at the same time too – (Testerkorea haul #1)
Ordered on : 15/04/03
Received on: 15/04/20
Days : 17 days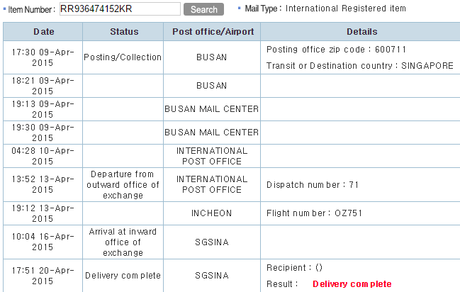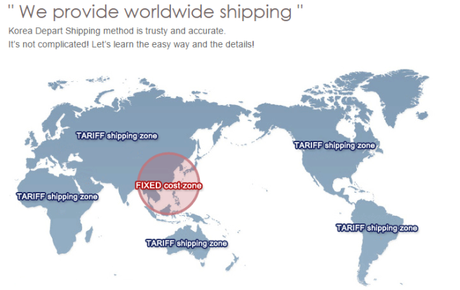 So i used their registered air mail (which takes longer than EMS) but it is cheaper than EMS. My shipping fee is $5 USD since Singapore is under 'Fixed cost zone' countries like Taiwan, Vietnam, Philippines etc are also on 'fixed cost zone'
Fixed cost zone : 5USD for registered mail if total is less than 150 USD, if above 150USD it's free for registered. EMS would cost $20 for orders less than 200USD.
Tariff shipping zone : is payment of shipping fees based on the weight of the items.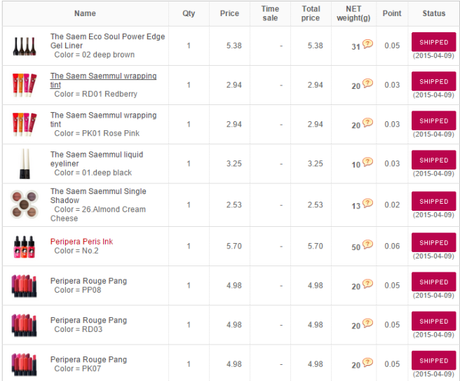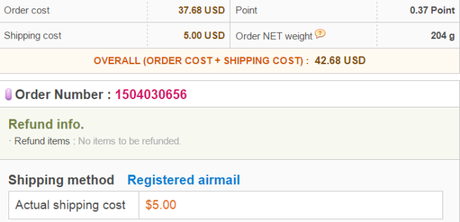 I got 9 items and the total costs me 42.86 USD with shipping which is $60.08 SGD.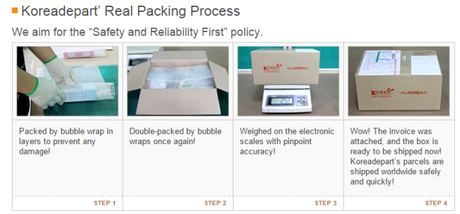 And they show the process of packing, which is cool~
Photos heavy! Please pardon the quality and placing, i got home around 12am and it was there, i was so excited that i have to open it on the spot. (even though i pretty much know what the contents are, lol!)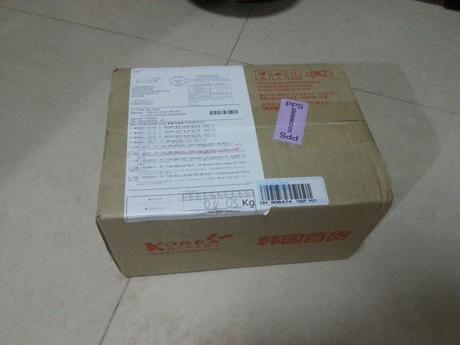 My parcel is 405g only. Their registered air mail don't accept parcels more than 2kg. Oh, and they stuck the receipt on the box (er, i guess it's quite weird…)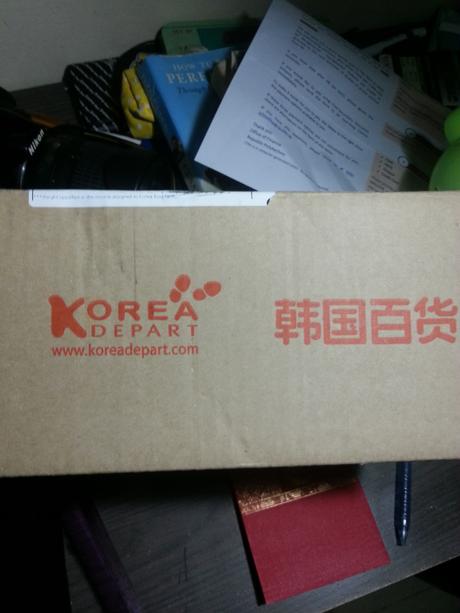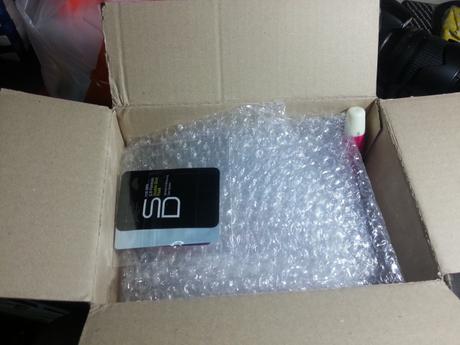 First opened it, the samples and the bubblewrap!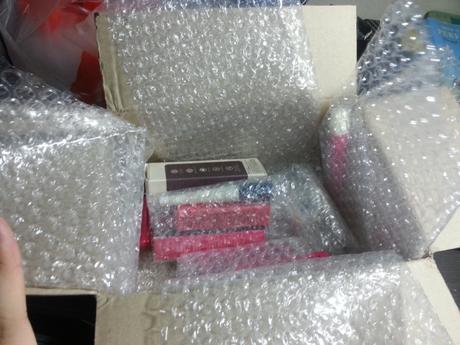 The amount of bubble wrap! xD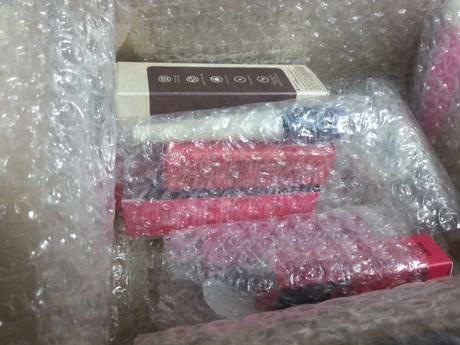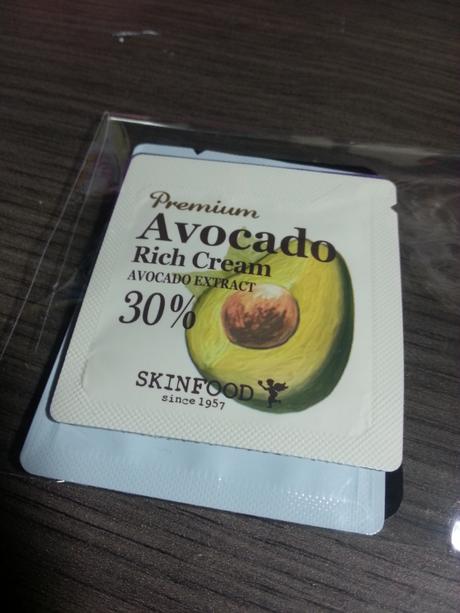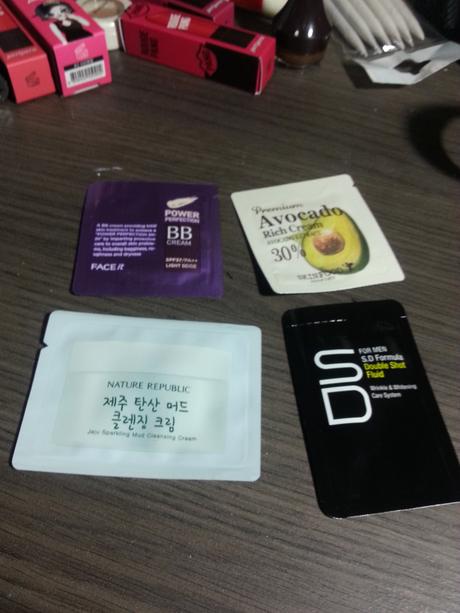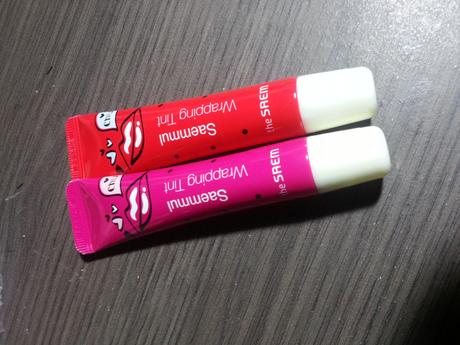 I got 2 TheSaem tints. It is those type of tints that needs you to peel it off.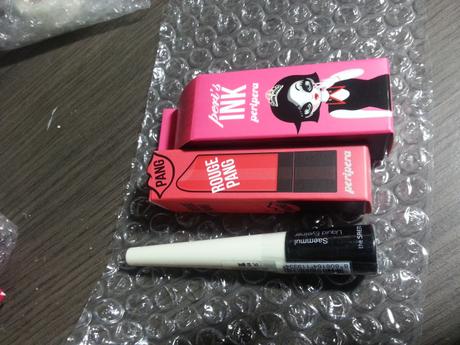 TheSaem Sammul Liquid Eyeliner in Black, Peripera's rouge pang in #PK07 Courteous, Peripera's ink in #2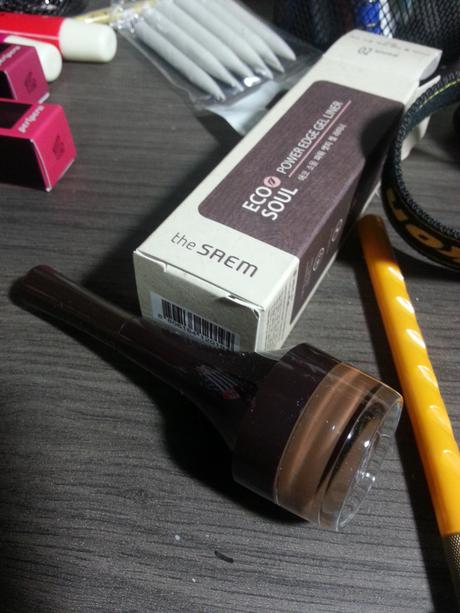 TheSaem's eco soul power edge gel eyeliner in #2 Deep brown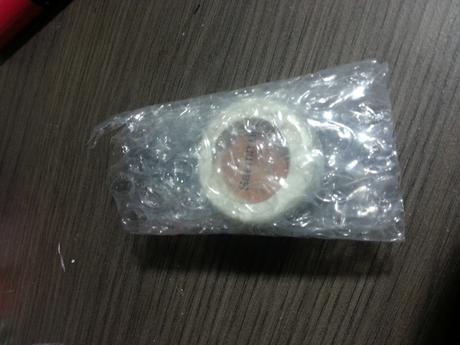 TheSaem's saemmul single eyeshadow in #26 almond cream cheese (gosh this sounds delicious) I swear i got a photo of it unwrapped but it went missing T_T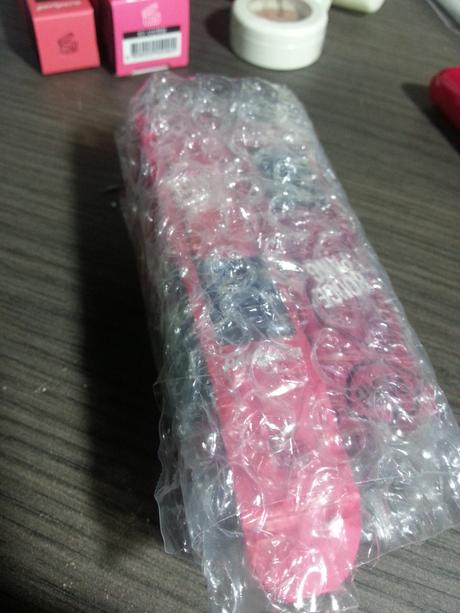 These are Peripera's rouge pang in #RD03 Party party and #PP08 Serious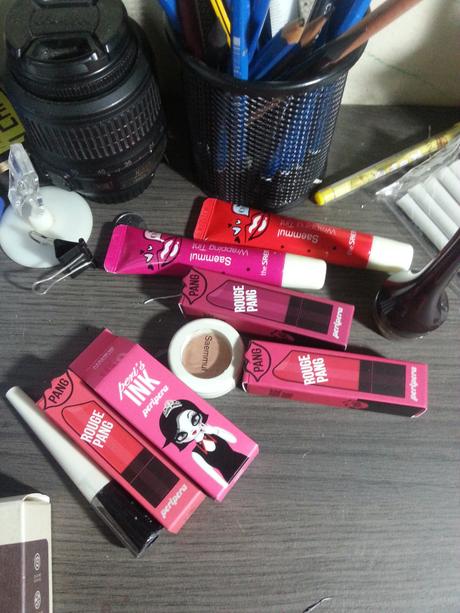 Everything i've got and unwrapped LOL~ SORRY FOR THE MESSY TABLE.
I will be reviewing these items soon and i can't wait for Peripera's rouge!!
Final verdicts
I feel that as compared to Testerkorea, Koreadepart is abit too messy in their web construction. I find TesterKorea easier to navigate.
Koreadepart has more items than TesterKorea.
Shipping time, well i guess it's quick? Since for registered airmail it's 2-8 weeks and mine came abit later than 2 weeks.
Love how they wrapped the items up, the 3 layers of bubble wrap.
Final score – 4.5/5, will definitely come back here to buy.