Hi everyone!
So I'm finally back from Taiwan and hopefully I won't be traveling again anytime soon! Finally got everything back in order, lol.  Plus lots of work to catch up on :P
It was definitely a nice trip to be able to see family and do a little bit of shopping for new items and backups! :) I tried not to go too crazy but it's so hard since I never know when the next time I'll be able to visit is!
Taiwan always has the most interesting products that is sometimes kind of hard to find in our beauty stores here.  The three main stores that I like to shop at in Taiwan are similar to our CVS and they're called Sasa, Watsons and Cosmed.  They sell similar items but not always the same brands.  I'm sure those of you who like to haul Asian cosmetics and beauty products have heard of Sasa since they ship to the US!  There's also tons and tons of tiny little beauty stores that are always fun to check out although they're harder to find if you don't know what to look for.  Bring someone who's native along with you and you're set!
Although the products I tend to haul aren't usually Taiwanese in brand, it's mostly because they're either harder to find here or more expensive.  Price is usually a factor in what I decide to haul from Taiwan :)
In any case, I'll post pictures and a list of the things I was able to haul.  If i was able to try them, I'll write some of my initial impressions down :)  I'll probably do a hits & misses post after I've tested these out so keep an eye out!
Skinfood
Pineapple Peeling Gel
Black Sugar Wash Off Mask
Rice Wash Off Mask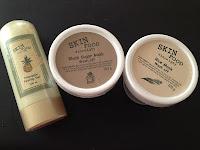 BB Cream
Kate BB Gel Cream in OC-C Natural
     I REALLY REALLY REALLY liked this BB cream! It gives light coverage and fills in any fine lines you might have! It doesn't settle into your pores/lines after a couple of hours and it doesn't make your face oily at all! I'll do an in-depth review for this soon!
Hadalabo BB Whitening Cream in Natural
     This BB cream is very very good in the sense of moisturizing and it isn't too thick.  But this is   definitely a BB cream that can only be used during winter.  It's a little bit too much for summer and can become shiny after a couple of hours.
Nature & Co Natural Veil Mineral BB Cream in Natural Beige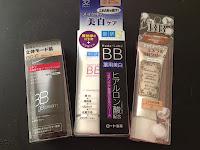 Naruko
Tea Tea Oil Out Peeling Gel
Marjoram and Lavender Night Gelly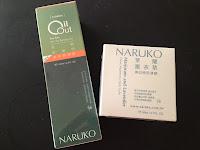 The Face Shop
Konjac Black Sponge
Konjac White Sponge
White Tree Snow Aqua Capsule Sleeping Pack
Sample
:
Real Nature Mask Lemon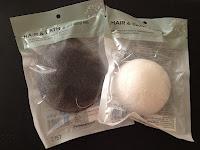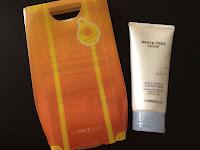 SexyLook
Diamond Whitening Night Mask
Rose Whitening Night Mask
Intensive Care Black Cotton Masks - Repairing, Whitening, Moisturizing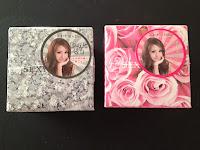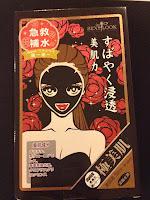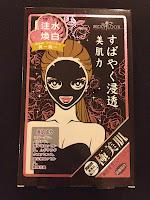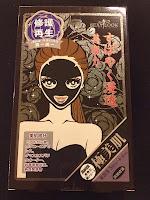 Etude House
Happy Essential Foam Vitamin C Cleanser
Moistfull Peeling Wash
Lovely Cookie Blusher in #7 Rose Sugar Macaron
Styling Eyeliner in #2 White
Bling Bling Eye Stick in #5 Silver Milky Way
Missing You- Bee Happy Hand Cream in #3 Ladybug Bee Story
Missing You- Bee Happy Hand Cream in #1 Queen Bee Story
3 Samples: Wonder Pore Wet Tissues, Skin[mal:gam] Kit, Milk Talk Travel Kit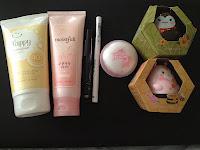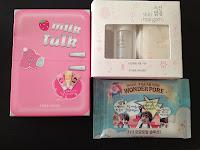 Fake Eyelashes
I purchase 5 boxes of fake lashes this time and most of them are bottom lashes.  The two boxes of upper lashes I purchased were both criss-cross ones and they're pretty comfortable so far.  I haven't tried the bottom lashes yet but I'm pretty excited :)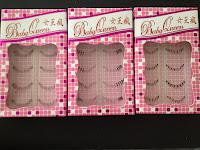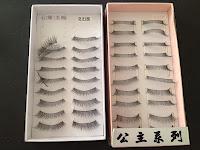 Skin/Hair
Aquair Moist Hair Pack
Aquair Moist Hair Pack Refill
Nivea Whitening Lotion
Vaseline Healthy White UV Lightening Even-Tone Lotion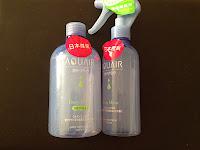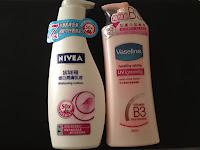 Tony Moly
Cristal Blusher in #8 Gold Glamour
Hello! Bunny Perfume Bar in PomPom Green Tea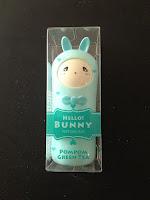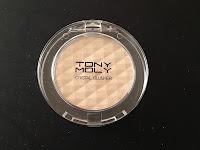 I had purchased some other items but they were for friends :) Pretty excited to try these items and integrate the ones I like into my routine!  Let me know if there are any particular items that you wanted me to try right away!
Have you tried any of these items? What do you like to purchase while abroad?
All of the items mentioned were purchased by SUPERbijinUP.