Well y'all, it's been another year of life.  Today is my 26th birthday and I'm celebrating the crap out of it!  I'm currently in Orlando for a work conference, but guess what?  That conference ends today at 3:00pm. Then it's off to Disney for celebration galore with Nick, his brother, sister-in-law, and nephew.  We have dinner plans, Festival of the Lion King plans, and Fast & the Furious 7 plans.  Plus, have you heard that there's a new vegan bakery in Downtown Disney?  I'll have one of everything, please!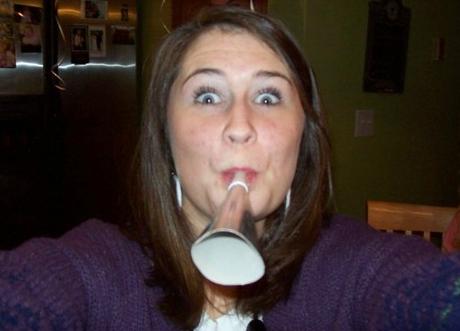 I can't help but think about how blessed I am.  I have 26 years of life behind me – each year has had it's share of good & bad, of course, but when I look at the big picture, I am just so incredibly thankful for this life.  Thankful for the people I get to celebrate life with – family, friends, nick, co-workers, and other's that I volunteer with or encounter throughout my day.
I know it's completely blogger cliche, but I figured another great way to celebrate (besides everything else I have planned) is to share 26 things I'm thankful for.
1. Being able to celebrate my birthday at the happiest place on earth – with some of the best people I know!
2. Forgiveness.
3. A good Starbucks coffee.
4. The relationship I have with my sisters.
5. Dogs that love you even when you accidentally step on their tail or don't let them run out the front door to chase the squirrel they have their eye on.
6. Making blog friends that become real friends.  It's such an odd thing when you think about it, but thank goodness it exists!
7. Vegetarian/Vegan options at a restaurant.
8. Being able to live with my parents to save money, pay off debt, and accomplish things I otherwise wouldn't be able to.
9. Cute planners!
10. Legs that can run/walk/jump/bike.
11. Girls on the Run.  This program is teaching me so much and the girls I am blessed to spend 2.5 hours a week with have truly carved out a place in my heart!
12. Life Lessons.
13. My job & my boss.  Flexibility, trust, and ownership I'm given.
14. Prius & low gas prices.
15. Healthy eating education.  Not everyone knows what it means to eat a healthy balanced meal, and I'm so thankful that I do.
16. Sunny days, especially after a long stint of rain & clouds.
17. Technology that lets me stay in touch with long distance friends and family.
18. Prayer.
19. Fresh fruits and vegetables.  The beauty they bring to the world and the nourishment they provide my body.
20. A homemade delicious black bean burger – you can't find that every where.
21. Community Service.  It proves that there are people trying to make a difference in the world and it's an experience that can humble a person.
22. Education and the vast amount of resources at our disposal. Getting a college degree is not where it ends.  We can constantly learn new things thanks to the internet, libraries, and people who simply want to educate others about their passions/expertise.
23. Things that simply remind you God is there and is deeply in love with you.  We all need that from time to time and it can come in the form of friendships, nature, experiences, and much much more!
24. Words of affirmation.
25. Unexpected gifts or cards in the mail.
26. Of course, having a very best friend in Nick.  I'm so thankful that we love 12 hour car rides together and running around Disney, that we are willing to take spontaneous trips on occasion, and that sometimes a date night revolves around How I Met Your Mother and a Papa Johns Pizza.
Cheers to another year!