On Thursday morning, I did some drugstore hopping just to see what new things were out.  I didn't find what I was looking for (darn you for being so elusive Milani Bedazzled Collection), but I did find some cool stuff.  This Beauty Book by e.l.f. is one of them, and there are two more.  This $6 collection includes some false lashes, adhesive, 8 eyeshadows, an eyeliner, sponge applicator and red lip gloss.  Not too shabby, right?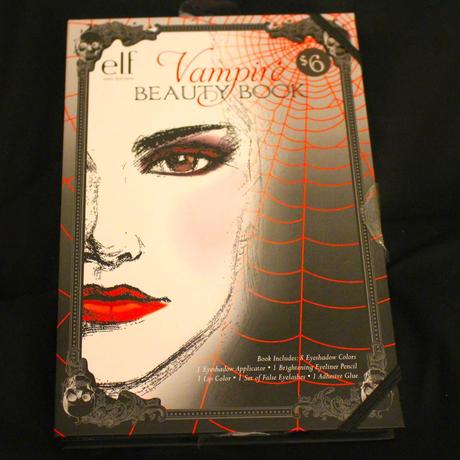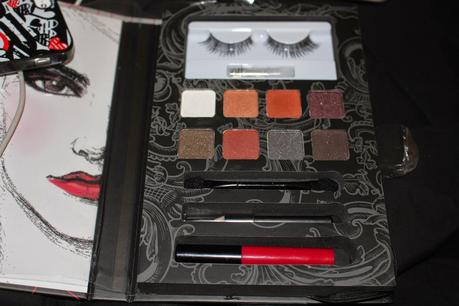 The packaging is cute.  It is cardboard, but it feels pretty sturdy.  I would recommend cutting the plastic cover off on the inside.  It will get on your very last nerve. Trust me.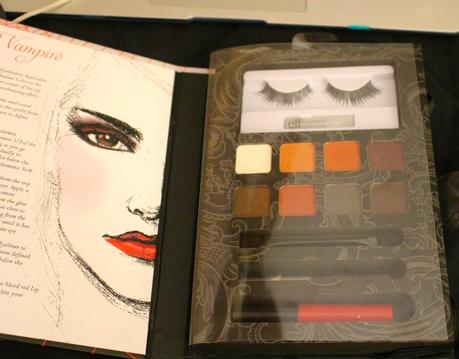 I haven't tried the false lashes because they are not something I like to wear on a regular basis, but they actually look nice.  Included is a small bottle of adhesive in case you don't have you own.  They look perfectly dramatic for a sultry vampire look.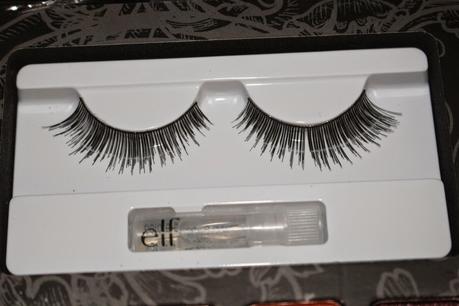 Now on to my favorite part: the eyeshadows.  This set comes with 8 shades ranging from coppers to plums and gray.  For the most part, the pigment and texture was pretty nice.  The most disappointing shade out of the bunch was the dark burgundy on the top row. It is also important to note that all of the shades have some degree of shimmer, so this is not good for fans of matte shadows.  The staying power when worn with a primer is good, too.  Fading was minimal and I experienced no creasing.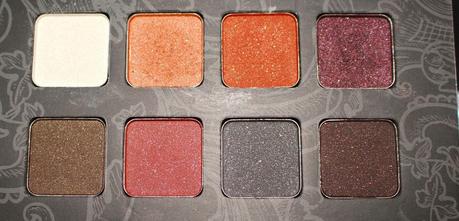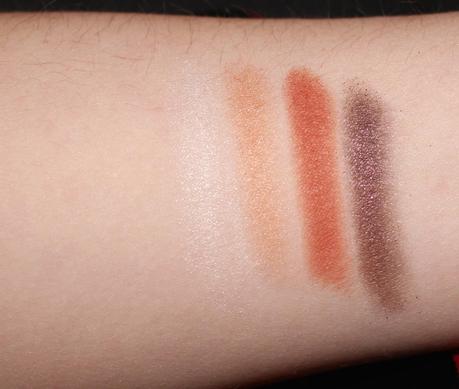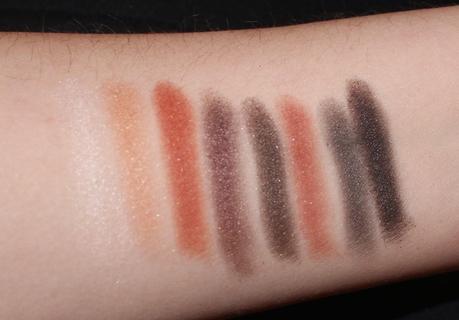 I don't have much to say in regards to the sponge applicators and teeny eye liner pencil.  The eye liner was okay.  I had to go over the line a few times to get it to show up.  But it didn't smudge all over the place and stayed put, so I can't complain. As for the sponge applicators, don't bother. I hate all sponge applicators.  They need to die.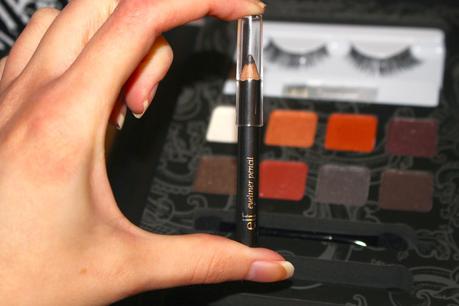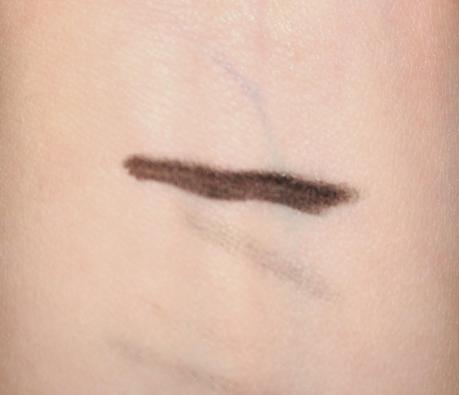 Now on to the blood red lip gloss, which I ended up really liking.  It is more sheer than I expected, but that ended up being a great thing.  Because it is more sheer, it can pair more easily with a bolder eye.  The texture was nice and it didn't dry my lips out at all.  It wasn't what I would call a true blood red, but it works.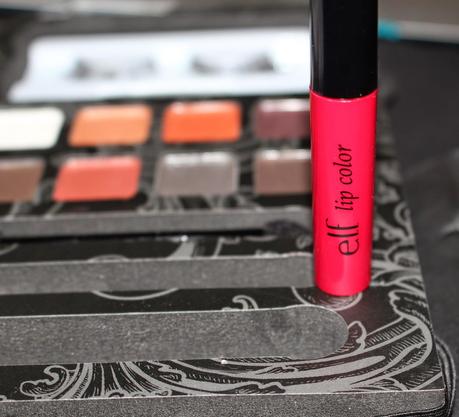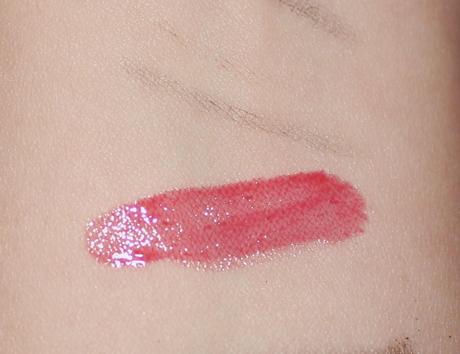 All in all, this was a nice little set.  It is very budget friendly and would be great for Halloween or even everyday looks.  I have only seen these at one Walgreens, so it could be a challenge to find.  I also included some pictures of looks I did using this palette.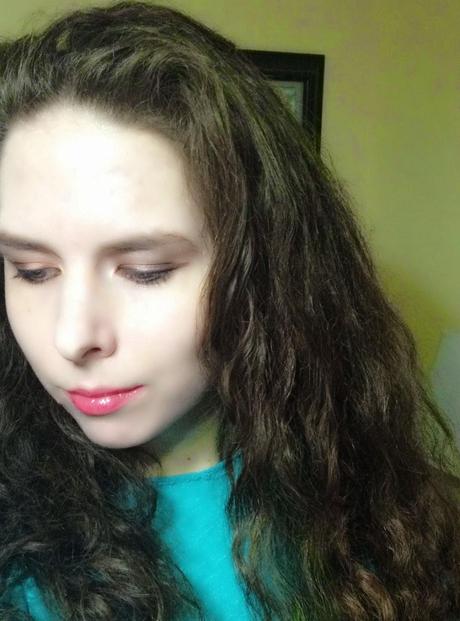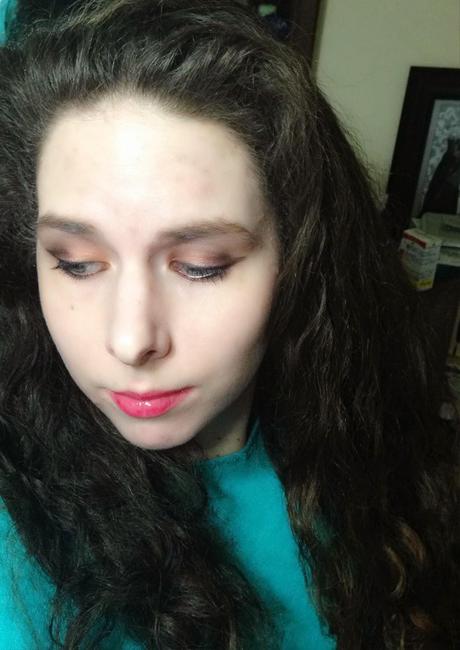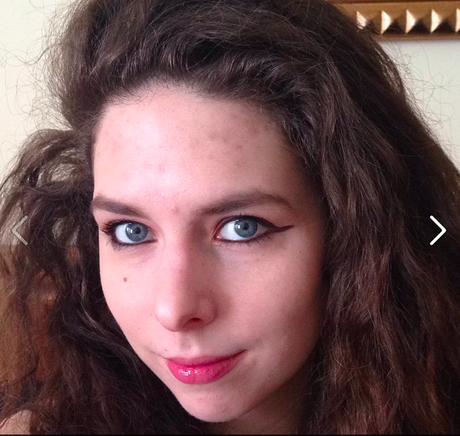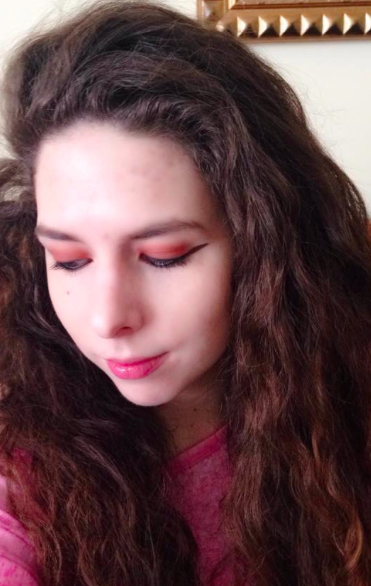 What are your plans for Halloween? I will more than likely be working, which is fine with me. But if I were going to any parties, I would likely do something involving Day of the Dead.  I love the design of sugar skulls.