I sing the praises of pork over and over; flavorful and affordable. Pork chops can be one of those tricky to get right dishes but with a spice rub in a grill you get something so delicious.
The marinade only takes a few minutes to mix together and it is easy to add it all to a resealable bag in the morning before work and let it soak up all those delicious flavors. This really is the best way to cook pork, it stays juicy and the spices give it a good kick.
Scott liked this so much he ended up eating some of the leftover pork cold for lunch. Normally he does salads or sandwiches but really wanted to enjoy the pork more.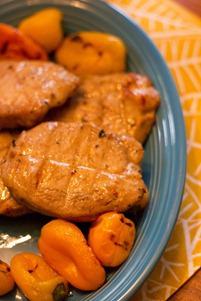 Grilled Pork Chops with Spice Rub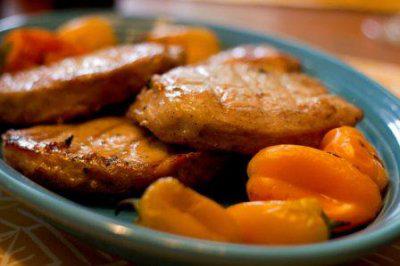 Prep Time: 10 Minutes Plus Marinating Tim
Cook Time: 10 Minutes
Keywords: entree pork
6026130
Ingredients (Serves 4)
1 tbsp coriander
1 tbsp brown sugar
1 tbsp cumin
1/8 tsp cayenne
Pinch red pepper flakes
Salt/Pepper
2 tbsp olive oil
4 pork chops
Instructions
In a large resealable plastic bag add coriander, brown sugar, cumin, cayenne, red pepper flakes, salt/pepper and olive oil. Add in pork chops and ensure they are all coated with spice mixture.
Let marinate for 3-5 hours.
Preheat grill.
Add pork and grill 3-5 minutes per side, depending on thickness.
Let rest for 5 minutes before serving.
Powered by
Recipage