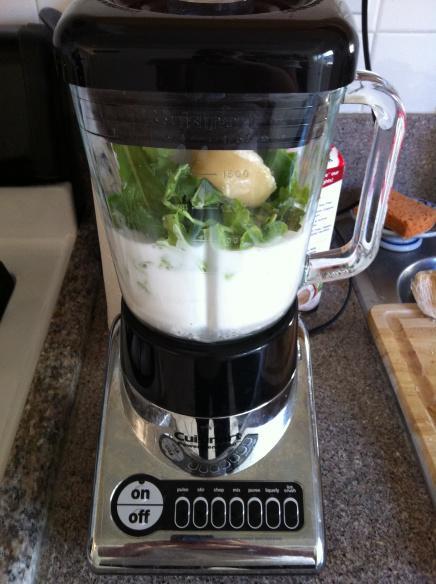 Todays post is going to be short and sweet (literally).  If you read my previous post you know that I've been experimenting quite a bit with coconut lately, and I'm so excited to share this amazing coconut smoothie recipe that I finally feel like I've perfected. I've made many a' coconut smoothie in my day – coconut milk, kale, and blueberries; coconut milk, peaches, and spinach; coconut milk, blueberries and spinach (you get the idea) – but none of them were anything to write home over. The great thing about this recipe is that it has coconut meat in it, which is the best part of the coconut for you. I guess it was about time to overcome my fear of cracking open an actual coconut, because it was the secret to this drinks delicious success!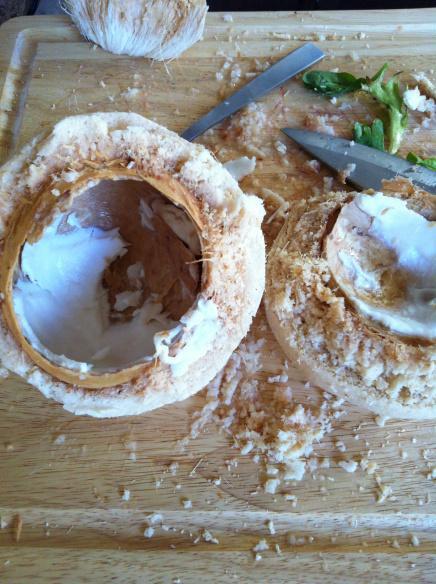 WHAT YOU NEED:
• 1 Young Thai Coconut
• 1.5 cups coconut milk
• 1 tbsp organic raw honey
• 1 tbsp coconut oil
• 1 large handful spinach/kale/baby kale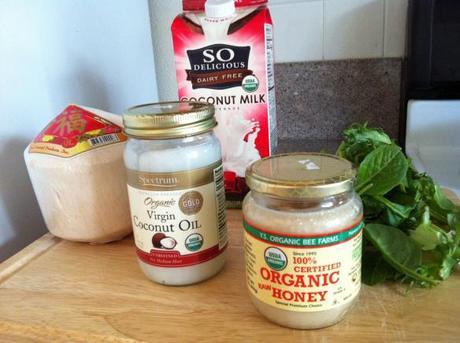 PREPARATION
Serving size: 2 full pint glasses
Crack open coconut with a sharp knife by "hammering" on all sides and twisting to pop open (be careful!). Drain water from coconut into blender. Scoop out coconut meat with a spoon and place into blender. Add honey, coconut oil, and greens. Blend well.
And that's it! This smoothie is so good you'll be craving it every morning (I know I do)!
Enjoy!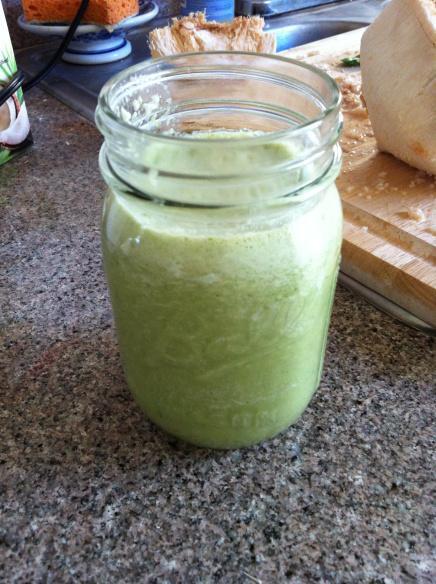 WHY IT'S GOOD FOR YOU
Young Thai Coconut meat contains only 65 calories and is a good source of manganese, potassium, and magnesium. Coconut water contains electrolyte levels similar to those in our blood and was even used for blood transfusions during WWII – It was known as the "fluid of life" among soldiers and medical staff. In addition, it's also packed with B vitamins as well as calcium, magnesium, and potassium.