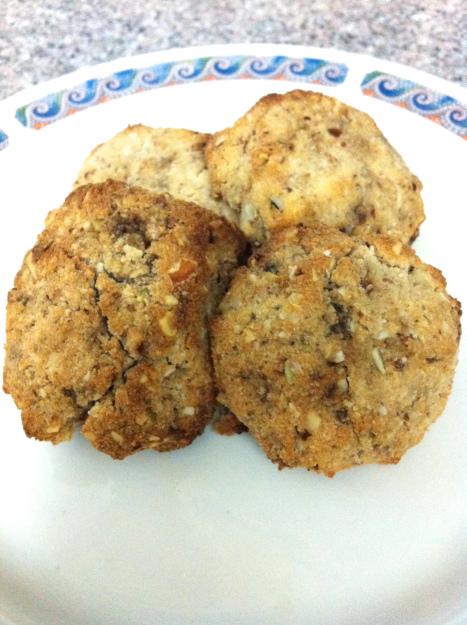 Technically to call a food item granola, you need oats - And these cookies definitely don't have oats. However, granola is typically a breakfast item and these cookies are perfect to eat for breakfast! They're sweet but not too rich, filling but not too heavy, and the mixed nuts add a nice little crunch. They're also great as a snack or even a light dessert. I could go on and on about these addicting little treats, but instead I'm going to jump right into the recipe so you can try them out and see for yourself how delicious they are!
Bonus- These are gluten-free, grain free, and dairy free, so they work for just about any dietary restriction!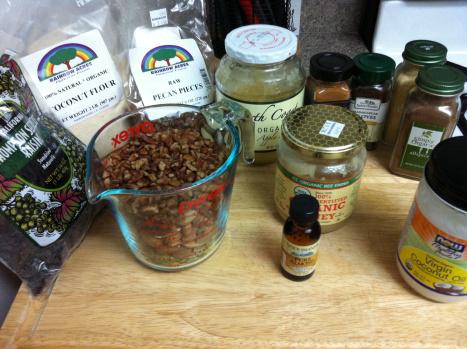 WHAT YOU NEED:
* 2 cups mixed nuts and/or seeds (think: Brazilian, pecans, almonds, sunflower seeds, pumpkin seeds)
* 2 cups coconut flour
* ½ cup coconut oil, melted
* 4 tbsp raw, organic honey, melted
* 2 tsp allspice
* 1 tbsp ground cinnamon
* ½ tsp ground ginger
* 2 cups organic apple sauce
* 2 tsp almond extract
* 1 cup raisins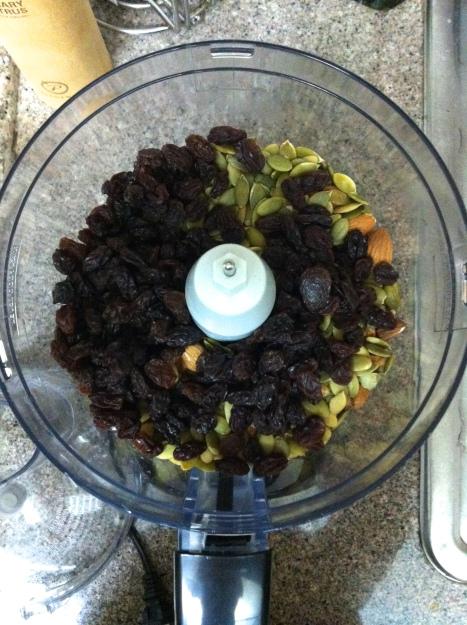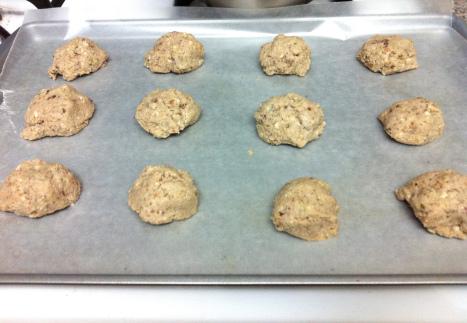 PREPARATION
* Preheat oven to 350°
* Add mixed nuts to food processor. Pulse for 30 seconds.
* Add allspice, cinnamon, cloves, ginger, and raisins to processor. Pulse for 10 more seconds.
* In a separate mixing bowl, combine coconut flour, applesauce, coconut oil, and honey. Mix well. Add nut and raisin mixture and mix well to combine.
* Using an ice cream scooper or a spoon, scoop "dough" into small rounds and place on a cookie sheet lined with parchment paper.
* Place cookie sheet in oven and bake for 30-40 minutes or until cookies begin to turn golden around the edges.
* Remove from oven. Let cool. Eat and enjoy!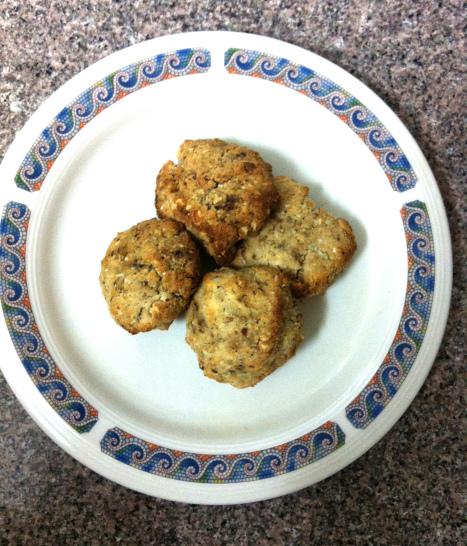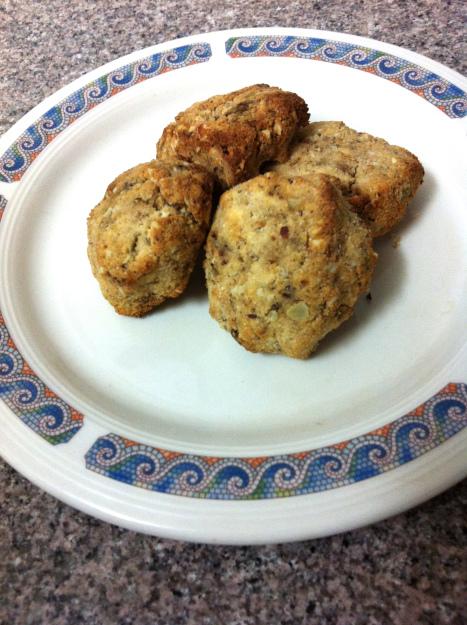 WHY IT'S GOOD FOR YOU
Nuts and seeds are a good source of healthy fats and help maintain the structure of every cell in our body. They control inflammation, lower cholesterol, and reduce the risk of heart disease. Raw honey is honey that is unpasteurized, unheated, and unprocessed in any way. It is known to be an anti-viral, anti-bacterial, and anti-fungal food. It strengthens the immune system and can even be used on the skin to help heal cuts and wounds. Raw honey is known to be a natural remedy for a variety of conditions such as allergies, acne, skin burns, and rashes. Coconut flour is a great alternative to baking flour. Not only is it gluten free, but also high in fiber and high in protein. Also- a little bit goes a long way, so one package will last for many recipes.