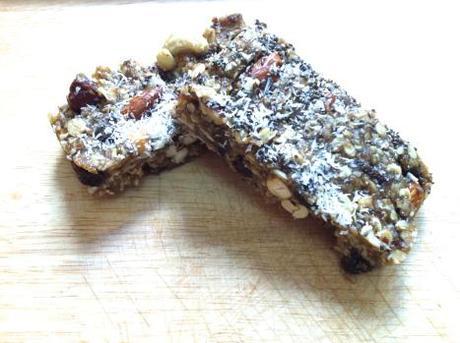 Wow. Let me just start by saying, it's been a while. This summer has been absolutely insane, but in a good way! I'm working full time at two different locations (both of which I love), beginning my career as a therapist intern, and still conducting personal research on the relationship between nutrition and mental health. Speaking of which, if you haven't had a chance to "like" becauseitsgoodforyou's page on Facebook, you may have missed the link to the article I wrote regarding the relationship between food sensitivities and Autism Spectrum Disorder that was published on Psychologytoday.com. I was working with a mentor for several months to perfect the article and I must say, I am pretty satisfied with the way it turned out. I also hope I am able to provide a little extra help and insight to those who read the article and are dealing with ASD.
Anyway, on to the good stuff.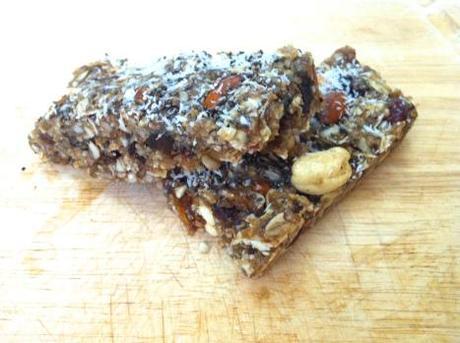 Although I may not have physically been on becauseitsgoodforyou.com, my heart has still been here and I definitely haven't stopped experimenting in the kitchen. Some recipes have turned out amazing and some were, well, not so amazing. I'll try to keep up with posting some of the better ones that I happened to snap pictures of before serving to friends (or devouring myself). The no-bake granola bars you see on this post are somewhat similar to my granola nut cookies that I posted back in April although these are actual granola, as they contain oats, and are slightly healthier in my opinion. The core of this recipe stemmed from another blogger's granola bars ( see: Coco and Tea) and was adjusted to fit my needs. I've been on this low sugar kick for the past month so I opted against adding any additional sugar aside from the natural sweetness of nuts, fruit, and a little bit of honey and vanilla flavoring. The first batch turned out way too crumbly and would fall apart after taking one bite. This batch however, turned out just right! I think the almond butter is the secret to binding everything together in this recipe.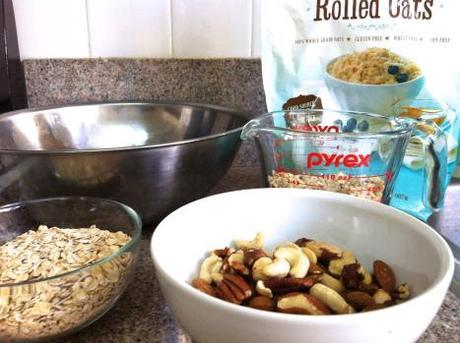 WHAT YOU NEED:
* 1 cup rolled oats
* 1 cup raw mixed nuts (Brazil, pecan, almond, peanut, macadamia, etc)
* 1 cup chopped dried fruit (I used raisins and apricots)
* 1 cup ground seeds (pumpkin, flax, sunflower, etc)
* ½ cup raw, creamy almond butter
* ¼ cup sunbutter
* ¼ cup raw honey
* ½ cup coconut oil
* ½ tsp vanilla extract
* dash of salt
* coconut oil cooking spray
* Optional: Chia seeds and/or coconut flakes and/or protein powder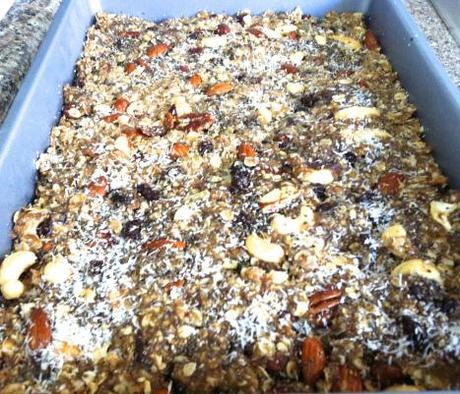 PREPARATION
* Pour oats, mixed nuts, dried fruit, and ground seeds to a large bowl. Toss well.
* Mix sunbutter, almond butter, coconut oil, salt, honey, and vanilla in a small saucepan. Heat on low, stirring often, for about 3 minutes or until mixture is well combined.
* Pour wet ingredients into bowl with dry ingredients and mix with a spatula until the dry mixture is completely covered.
* Lightly spray your hands with coconut oil cooking spray.
* Press mixture firmly into a small baking pan (using your hands is the best and easiest way, hence the coconut oil spray)
* Option: Top with chia seeds, coconut flakes, or sprinkle protein powder for added nutrients
* Place pan in freezer for 20 minutes or until granola hardens
* Cut into rectangles and serve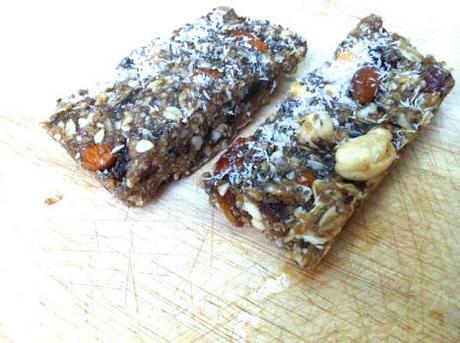 WHY IT'S GOOD FOR YOU
Grinding these seeds beforehand and keeping the granola bars un-baked were two very important factors when creating this recipe, as it optimizes the amount of healthy, Omega-3 fatty acids your body can absorb from the seeds. Omega-3′s help control the amount of inflammation in our body, lessening the risk of arthritis, diabetes, asthma, and even cancer. Incorporating a small handful of nuts every day into your diet can help with weight loss, stress-reduction, reduce the risk of lung cancer, lower cholesterol, assist in healthy heart health, and prevent cognitive decline. A study performed by UCLA even showed that a small handful of walnuts per day could assist with men's reproductive health. In addition, nuts are a great source of dietary fiber, protein, and B-vitamins.