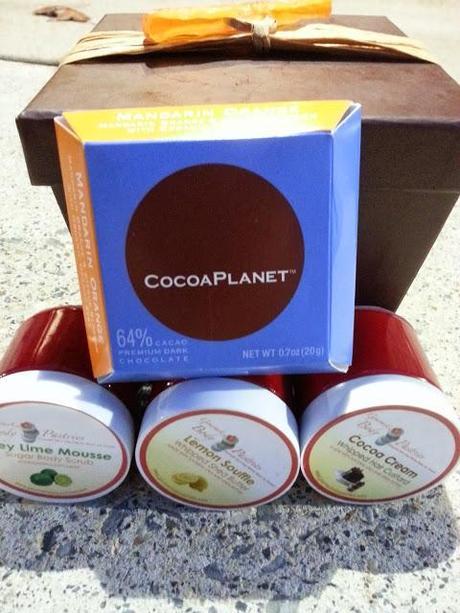 Melanie, the owner of
Gourmet Body Pastries
recently provided me the opportunity to try some of her products and as I learned more about Gourmet Body Pastries, I became more intrigued with the motivation behind the birthing of the brand. When a close friend was diagnosed with stage 3 estrogen receptive breast cancer, Melanie began some serious research and what she found was eye-opening information. As she learned the many beneficial and healing properties of using all-natural products, Gourmet Body Pastries was born as a way to offer quality skin and hair products without compromising your health.

"Gourmet Body Pastries are a refreshing alternative to traditional body care products. They are dessert-scented, natural skin care products that feed and moisturize the skin. It's a paraben-free body care maintenance system. We only use the most natural oils and vegetable butters to create our products. Gourmet Body Pastries reminds us how sweet it is to embrace our natural beauty. Pleasure your skin with a tantalizing Gourmet Body Pastries treat today because,

"Smooth Skin Has Never Been So Sweet!"  
The packaging of the products was gorgeous and I knew I was in for a treat before I even opened the box, which was adorned with half an orange slice. There were three hair and body products enclosed along with a yummy mandarin orange dark chocolate bar
(yummmmy!)
. Check out my review:
Lemon Souffle Whipped Shea Butter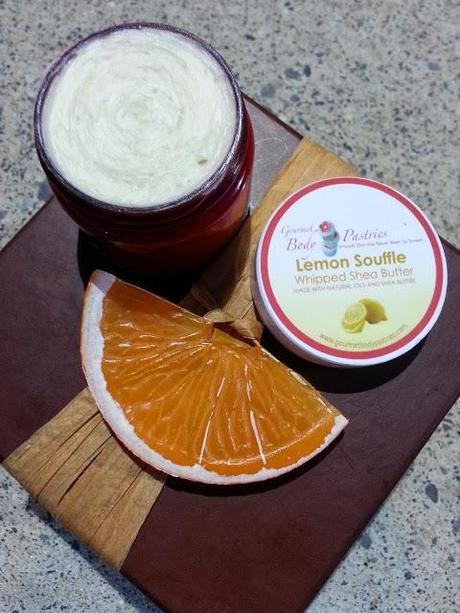 Ingredients
Shea butter, olive oil, jojoba oil, sweet almond oil, vegetable glycerin, castor oil, coconut oil, essential oils and lots of love. 
Directions
For use on hair and skin. Keep out of direct sunlight and heat.
Description
Feed your skin with this hydrating treat. This formula with Shea butter and natural oils nourishes and delivers long lasting relief from dry skin while it works to restore your skin back to health.
Pricing
$12 for 4 oz.
Personal Review
The Lemon Souffle Whipped Shea butter would be my second favorite product of the bunch. The lemon zest fragrance is refreshing to say the least and smells so divine that I was almost tempted to taste it. I've smelled lemon pies and cookies that don't smell anywhere as tempting as this. My skin felt very soft after using it and I've even started using the whipped Shea butter in place of my moisturizer. When used in combination with the Key Lime Sugar Scrub, it literally left my skin feeling like a newborn baby's bottom. The butter is thick, but fluffy and airy so a little bit goes a very long way. I may even be able to stretch this jar for a good while, *fingers crossed*.  
Would I purchase?
Absolutely yes! The Lemon Souffle Whipped Shea is a great alternative to using mainstream lotions, creams and facial moisturizers that are loaded with harmful and toxic ingredients. I absolutely love how it makes my skin feel and will definitely be revisiting the whipped Shea butter in the near future.
_________________________________________________________________________________________
Cocoa Cream Whipped Hair Custard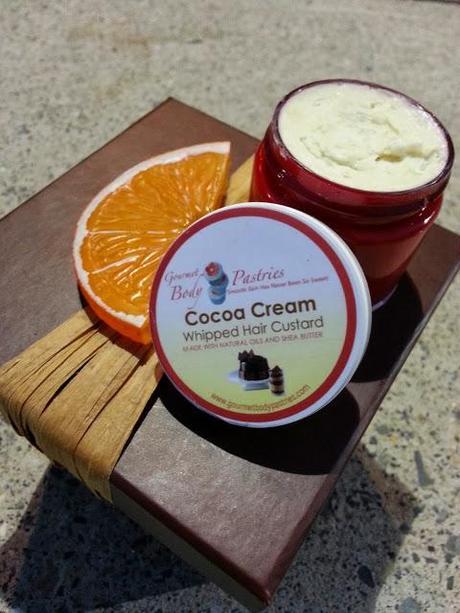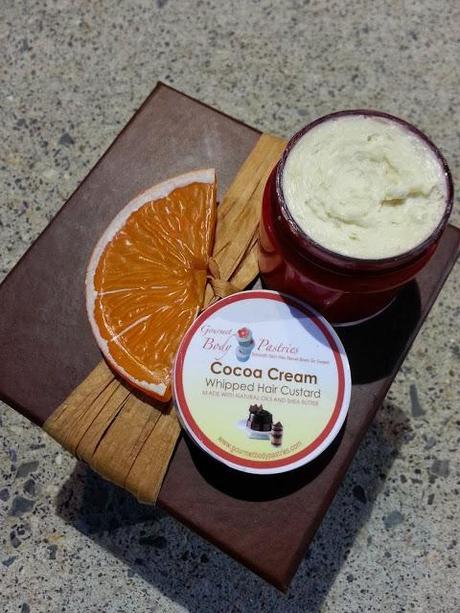 Ingredients
Shea butter, olive oil, coffee butter, Meadowfoam oil, vegetable glycerin, cocoa butter, Jamaican black castor oil, aloe vera gel, apricot oil, grapeseed oil, fragrance oil, and lots of love.
Directions
Apply a small amount to the hands, rub together and massage through hair. Style as desired.
Description
This gives great moisture to the hair and great shine without weighing it down.
Pricing
$16 for 4 oz.
Personal Review
The Cocoa Cream Whipped Hair Custard was the first product that I tried out of all the products. After shampooing and conditioning my hair, I applied the cocoa cream in sections after applying a leave-in conditioner and coconut oil. The cocoa cream whipped hair custard was the third product I used for the LOC method on my hair. The whipped hair custard smells just like chocolate, or a cup of hot cocoa to be more specific. If you're a chocolate lover, you'll definitely love the scent of the lingering chocolate, which will leave your entire bathroom smelling like a delicious chocolate factory. 
Would I purchase?
Because I love the way it smells, I would purchase this product to use as a sealant for my ends after twisting or as a scalp moisturizer. I love that it has Jamaican black castor oil and aloe vera, which are both great for hair growth and treating hair loss. This is a great alternative if you're not into mixing up your own Shea butters or if it just isn't time efficient for you.

_________________________________________________________________________________________
Key Lime Mousse Sugar Body Scrub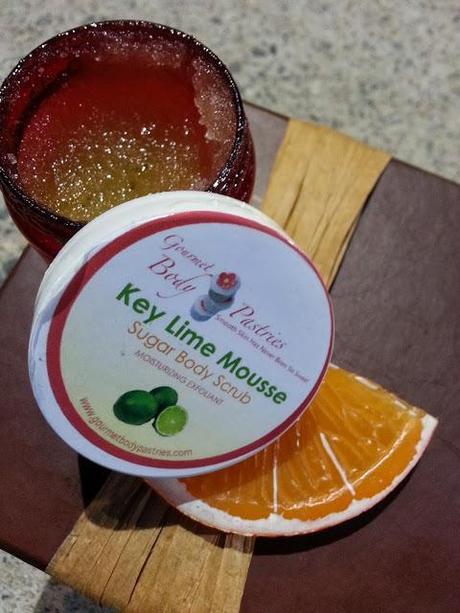 Ingredients
S
ugar, castor oil, olive oil, essential oil and fresh lime zest.
Directions
Gently apply to wet skin, avoid using sugar scrub on sensitive areas and cuts. Leave on for 2-3 minutes and rinse off. Sugar scrub should be used twice per week only.

Description
This sugar body scrub not only smells delightful but helps remove dead skin cells.  It can be used on the face as well as the body. Body Scrubs should be used once per week after bathing before getting out the shower.
Pricing
$14 for 4oz
Personal Review
The key lime scented body scrub had me at first whiff! I'm not a fan of key lime pie, it just doesn't appeal to my pallet but slabbing it all over my body, now that is something I'm down for! Let me tell you, this scrub is the truth and can be used all over the body, even on the face. I first used it on my face to give it a run and my skin was so smooth after I rinsed the scrub of of my face. I have an issue with super dry skin as soon as the cold weather breaks, especially around my nose area. I noticed that the dry skin was sloughing off rather easily
and even 24 hours after using it, my skin still felt hydrated and smooth. No dry patches anywhere. Winner!
Would I purchase?
Yes, I want the largest size of this body scrub now! My body loves this stuff, and not to mention that it smells just so damn good! I also love how it leaves my bathroom smelling like a serious spa, I almost didn't want to leave.
Final Thoughts:
Gourmet Body Pastries is just one of those companies that get it. They embrace natural beauty and provide 100% all-natural products that not only benefit the hair and skin, but are also of high quality at a fraction of the cost that many of the chemically-laden, mass marketed products on the shelves are these days. In addition, their name gives an accurate outlook on what to expect from them, as all of their products are dessert-scented and smell heavenly.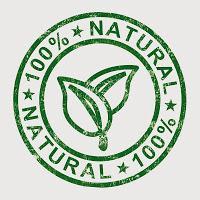 Check out the complete line of Gourmet Body Pastries at the website here: http://www.gourmetbodypastries.com. You can thank me later ☺.