If you look at past posts, I'm all about talking about my kiddos - but I don't always talk about my husband. I guess I feel that part of my life is personal, so while I blog about some pretty embarrassing things on mamachallenge.com, stories about our relationship has been off-limits...until now.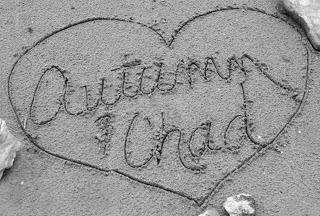 I have planned some pretty awesome events at some really cool places like AT&T Pebble Beach, The Academy Awards and the Miss USA Pageant. So when it came to planning my own wedding, I either wanted to go royal wedding or very intimate. Money helped me make the choice, so seven of our family/friends flew to Puerto Vallarta for a vacation/wedding.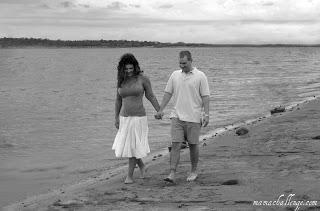 It was the perfect choice for us.  We did everything we ever wanted to do for our family;  from massages on the beach, golf by the ocean (with the alligators), tequila tour and of course, our very no-nonsense wedding ceremony (at least it was supposed to be.)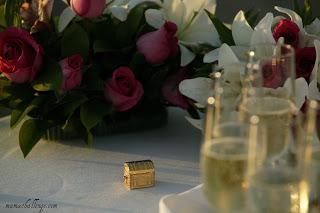 Taking place around sunset on the beach, facing the ocean, barefoot in the sand and sunglasses on the face. With our wedding party standing behind us, the preacher started the vows to becoming man and wife. It was the incredible moment where you look at each other and realize the intensity of what you are about to do and how your life will change in just a few minutes.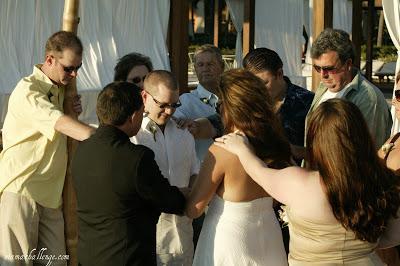 About 10 minutes into the ceremony...somewhere between "Will You...Yes," I saw my betrowed (and the rest of our family) all turn their heads to something on the beach behind the preacher. 
O.M.G. 
A woman, who of course wasn't so ugly [read: hot], dared to walk right by my wedding ceremony - TOPLESS! Yes, she did. Even the photographer turned his head AND took a photo, although it somehow didn't end up in the wedding shots! 
(No, I don't have a photo of this so don't ask.)
I was a little upset to say the least at the time since the ceremony itself was only about 20 minutes long and she took up about a minute of it, but now, seven years later, it IS pretty funny. Only that would happen to me!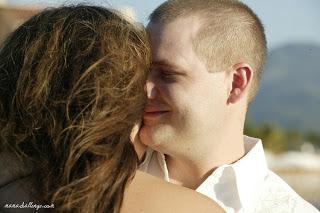 Humor is what made me fall in love with my husband, so this little moment was only fitting. While there are MANY days I'm not laughing, it's moments like these that remind me that laughing is the best medicine to dealing with the hard challenges we face everyday (especially if it's paired with bubbly!)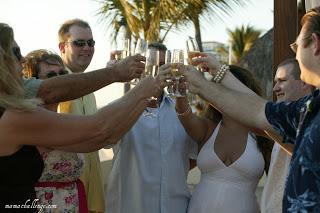 On this Valentine's Day, I hope you have great stories to remember and make your smile. I'd love to hear them if you want to share!