Last month, everyone hit the magazine stands to pick up the then latest copy of Glamour, and for a while, I didn't really know why everyone was getting so excited about it (yeah, somehow I managed to miss the memo on that one!), but I did eventually pick up a copy!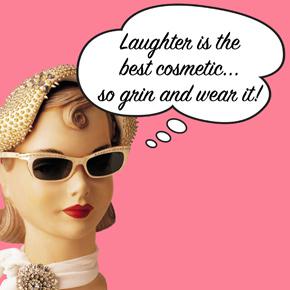 Image by Benefit
Why did I want to try a product?
I don't buy Glamour magazine, and I have to confess that I've barely even read the issue that I bought, but Benefit is a brand that I'm always hearing about, but have never really had an opportunity to try out, so for the price of a magazine, that I may or may not read,  I decided to give it a shot.
I had no real thought regarding Benefit, so I was kind of going in with a bit of a clean slate, as I had no high or low expectations.
Which one did I pick?
High Beam.

Why did I pick High Beam?
This was actually an easy choice, because the other two were both cheek and lip tints, and not being a huge wearer of either blusher or lip gloss, I wasn't really interested in either of them. I was, however, keen to compare the High Beam product to the Nars product that I received in my May Glossybox, which I hadn't been particularly impressed by.
What is High Beam?
High Beam is a skin enhancer, that you use on various areas of your face to brighten it up a little with a nice youthful glow. Areas are generally the apples of your cheeks, and your temples.
Colour
: In the bottle, the product looks like a very pale pink, but once rubbed into the skin it goes a very translucent color that blends nicely into the skin tone.
Application
: Application of High Beam is really simple. I just used the brush that came with it, in the lid, and dotted it on the area that I wanted to apply the product, and carefully rubbed it in using my fingers.
Ultimately, I used this as a Highlighter, dotting along the top of my cheeks, just below my eyes. For me, this makes sense, because I have quite plump apple-shaped cheeks and it worked to highlight the top of my cheeks making them glow, and hence brightening up my face.
Personally, I used this by itself, without blending it with a moisturiser, or applying foundation over it, although you can do this. The reason that I chose not to was purely because at this time of the year, I find that most foundations just tend to slip off my skin in the heat, or end up clogging my pores, since I have quite oily skin. So, as a general rule, I don't wear a lot of make up during the summer months, and I rarely wear even a powder-based foundation. So, I quite liked being able to put something on my skin to give it that little extra glow, when my skin is looking dull.
How would I compare it to Nars?
Personally, I thought this one was a much more subtle colour, and I much preferred it. And I have to say, that I really wasn't that big a fan of the Nars alternative, in fact I have very little to say about it.
Would I buy a full-size bottle of High Beam?
I'd love to say that I would, because I thought my skin looked fantastic when using it, but I'm not really sure that I can justify spending £18.50 of my already tight budget on an illuminator. It is nice, but I just think that's a little bit expensive.