Part of Naivement Couture Collection for Spring 2011, Gloss Interdit Ultra-Shiny Plumping Effect in

Succulent Orange

is a shade of red-orange that can be intimidating and look too bold and vivid at the first sight, but once applied on the lips, it diminishes its power ( intensity) and appears less shocking than it looks in the tube. I know that a lot of people out there are not feeling comfortable wearing this type of color, but it is not as intense as it appears at all.  
Compared with 
Rouge Interdit  in Candide Tangerine ( from the same collection) Gloss Interdit has more red content than yellow, but even so I don't see it brighter than the lipstick. They just differ in pigments. I will review the other one soon.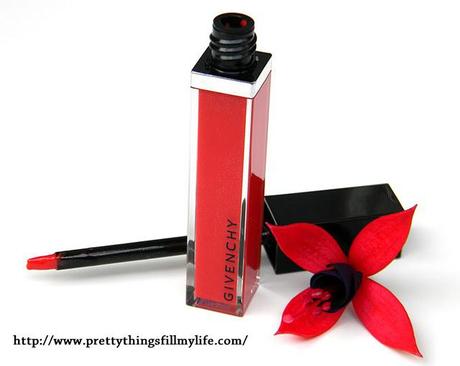 The texture is light, non-sticky, and the gloss feels weightless. As its name implies it does slightly plump the lips,without any stinging feeling or irritation. The secret ingredient behind that is hyaluronic acid.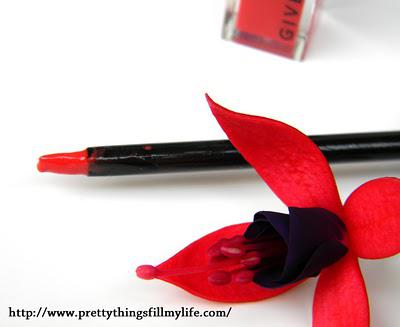 Givenchy Gloss Interdit Ultra-Shiny Plumping Effect has a floral, elegant smell; I totally love it and it's less intense than Yves Saint Laurent Golden Glosses. Givenchy claims that the fragrance is composed of rose, jasmine, lily of the valley,bergamot, litchi, vanilla, sandalwood, amber and musk notes.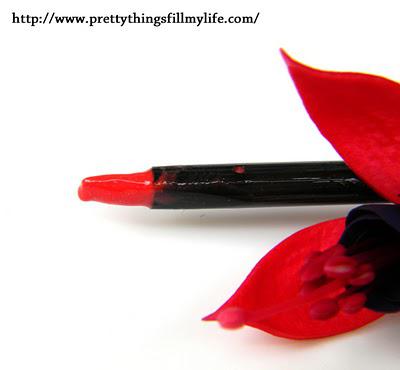 The brush is not as different as the other brush glosses out there.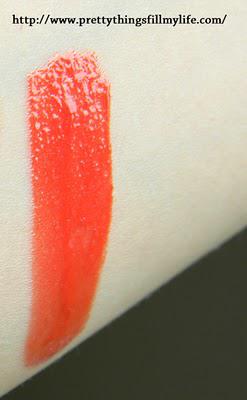 Givenchy Gloss Interdit Ultra-Shiny Plumping Effect Swatch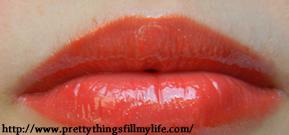 Givenchy Gloss Interdit on my lips