Disclaimer: I was provided a Camper's S'mores Grill from Coghlans for purposes of this review. However, all the comments and photos are my own. 
Yesterday I was reminded of the fun my son and I had on our recent vacation at the JW Marriott San Antonio making smores together. There's just something so wholesome and sweet about it. And of course, there's the whole chocolate and marshmallow thing that just makes it good. So we we decided it was time to make them at home (and by that I mean not in the microwave like normal.)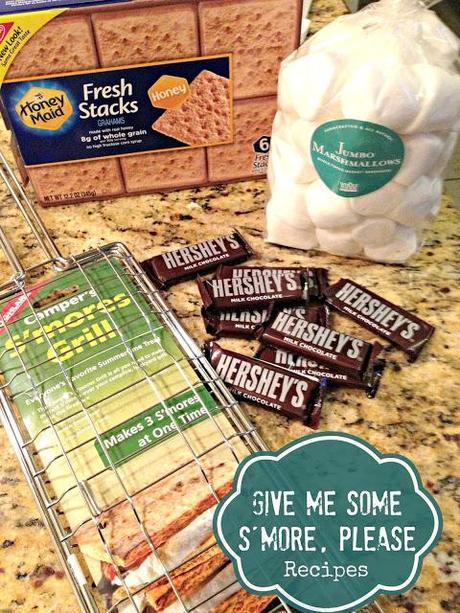 However, I'm lazy and hoped we could just make these babies in one step. And that's exactly what the Camper's S'mores Grill does. Able to make three smores at a time, this paddle-shaped, chrome-plated steel grill let's your put together your component pieces, take it straight to campfire or fireplace and then in no time, have a perfecly cooked s'more - in one step!
While a little Hershey's, Honeymaid and Jetpuff s'more cannot be replaced, every once in a while you want to change it up a little. So here are a couple of ideas to changes up your recipe for s'mores. 
PB& J S'mores
Graham Crackers
Berry Jam (your favorite) 
Chocolate squares or Nutella spread
Peanut Butter
Elvis S'mores
Graham Crackers
Sliced Bananas
Chocolate squares 
Peanut Butter
Rocky Road S'mores
Graham Crackers
Thinly sliced almonds
Chocolate squares 
Peanut Butter
Do you have a favorite way you make your s'mores?