The holidays will be here before we know it and I really struggle with what to get for family and friends sometimes. I hate getting gift cards and I really like gifts with meaning. When World Vision contacted me about doing a giveaway I knew I found a few ideas for what to get people this year. These gifts help children in need around the world. You can give farm animals, a bicycle, education for a young girl, loans for small business women. The list is much more extensive but all of these gifts truly help someone in need.
When you give a gift in someone's name they receive a card describing the gift and its impact. Amazingly powerful. A gift card to a random restaurant that may go unused or buying a family in need animals for a few months. I know what most of my friends and family would want.
World Vision is trying to get their name out there and offered to send a gift and do a giveaway. I receive a beautiful handmade necklace-
World Visions also offered to send a set of plush toys – Gertie Goat, Chuma Chick and Pallu Pig: Gertie, Chuma and Pallu are available exclusively through World Vision and represent  farm animals that are donated to children and families around the world and provide a steady supply of nutritious food and the surplus can be sold for extra income.
They are incredibly cute and come with a great message about how that donation helps a family in need.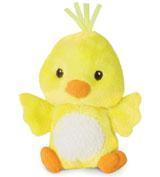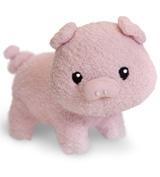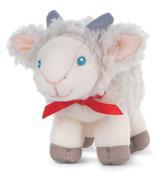 Just leave a comment about how you plan to help someone in need this holiday season and I will pick a winner on Wednesday the 21st.