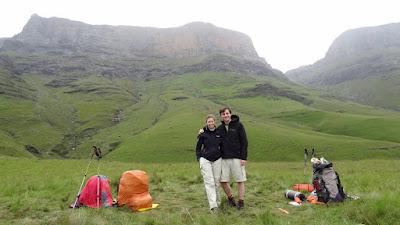 Markus and Christiana from Munich with Giant's Castle
Giant's Castle, the easternmost point on the Natal escarpment, is a prominent peak in the Drakensberg. 3314m above sea level it is the 10th highest point in South Africa and can be 'easily' climbed on foot via the Giant's Castle Pass, its head being only 2km from the summit.
While researching for their 3-week holiday in South Africa, Markus and Christiana from Munich had read about the Giants Castle in the Drakensberg Mountains, and decided to start their journey with a hike in the area.
If you would like to do this hike contact us at
[email protected]
or have a look at our website
www.spanafrican-adventures.co.za
for other exciting options.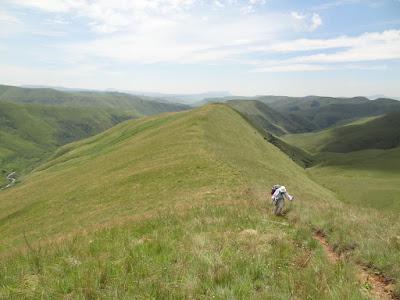 Christiana hiking up Giant's Ridge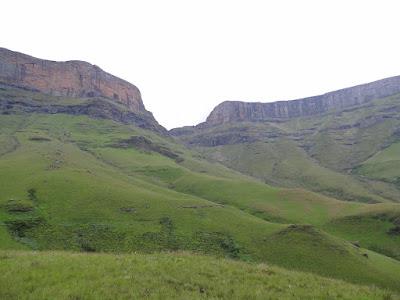 First close view of Giant's Castle Pass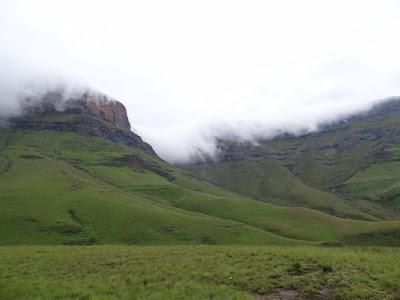 We arrived at our campsite just before the afternoon thunderstorms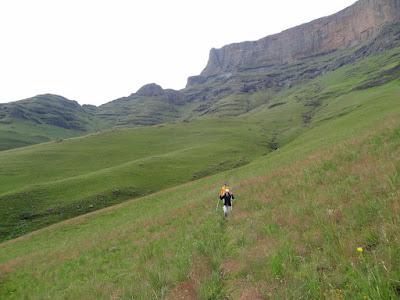 The next day we hid our backpacks and went for the top unladen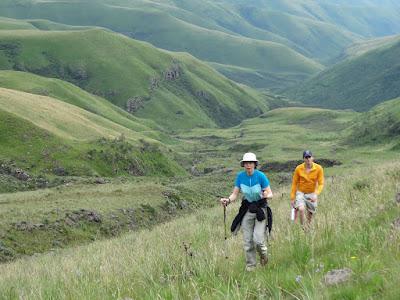 Even without a backpack on Giant's Castle pass is a long 800m ascent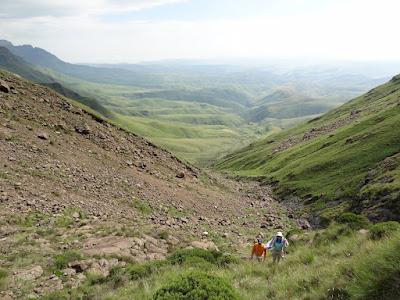 As you approach the top of the pass this gets steeper and rockier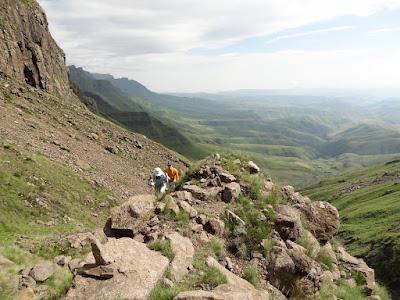 Not far from the top now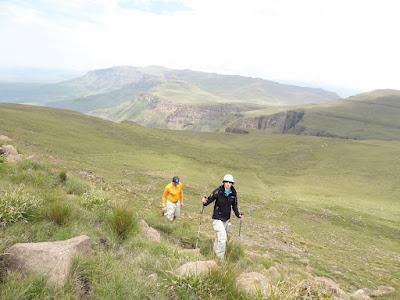 Once on the escarpment all the hard work is rewarded with stunning panoramic vistas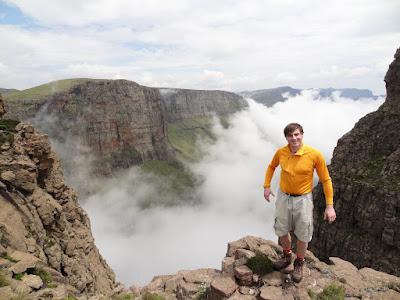 Markus with the Long Wall in the background

Our campsite for our 2 nights in the Berg - No bad, hey?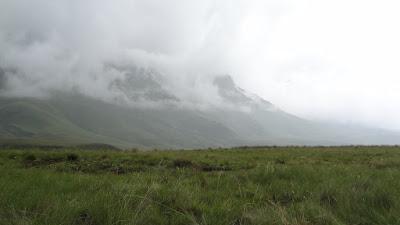 The last day we woke up to a rainy morning - It was time to leave the mountains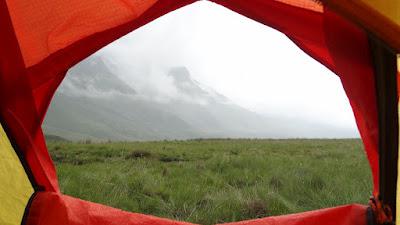 We packed everything and waited in our tents for the first break in the rain to get moving.