A piece of paradise
A few weeks ago we joined our friends from
Active Escapes
for a ride along the Wild Coast. The Wild Coast is an incredible 300km stretch of virtually pristine coastline from Port Edward to East London. I usually guide their Wild Ride mountain bike tour in the Wild Coast which runs from Kei Mouth to Port St John's, a 200km ride of sheer fun and fatigue. However I had never visited this northern part of the coast.
Mtentu River Lodge
was finally reopened again 7 months ago. Only 25km by foot from Port Edward it makes for a perfect and much-needed overnight stop on any hike or cycle along this part of the Wild Coast.
Active Escapes has now launched their new 3-day mountain bike escape, a return cycle trip from Port Edward to Mtentu with 2 overnights at Mtentu River Lodge and a full day at Mtentu which gives you time to, for example, to explore the magnificent Mkambati reserve and the spectacular Strandloper and Horse Shoe Falls, a 10km return hike.
If you are interested in this cycle tour please contact Sarah Drew at
[email protected]
, cell: 084 240 7277, phone:033 330 6131.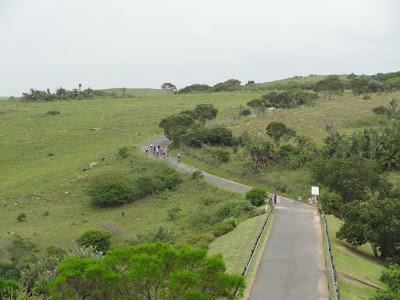 The start of our ride from Wild Coast Sun Resort in Port Edward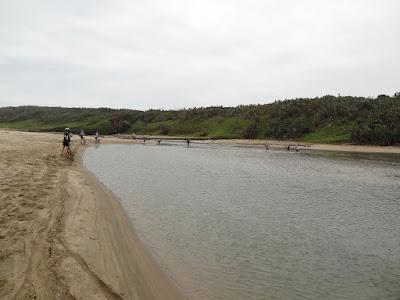 Mzamba River mouth - The only river crossing along the way is right at the beginning.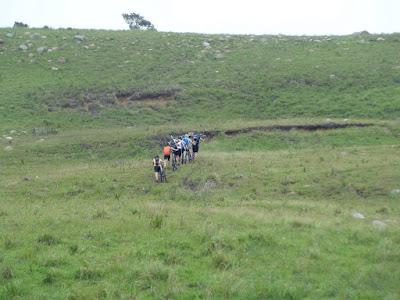 Pushing our way out of the river valley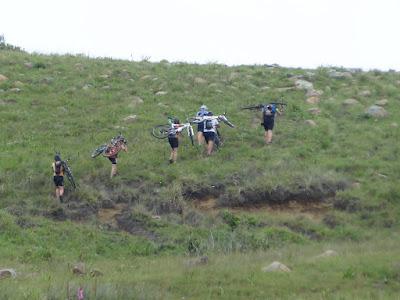 Sometimes it's better to carry your bike over your shoulders

The Mzamba River mouth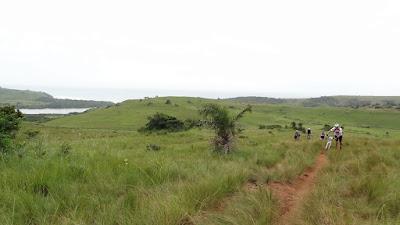 Still pushing up the from valley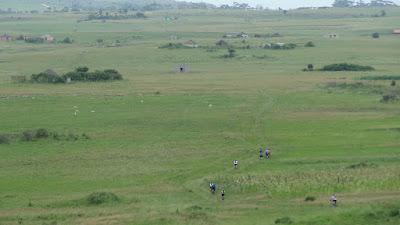 And finally on the bikes!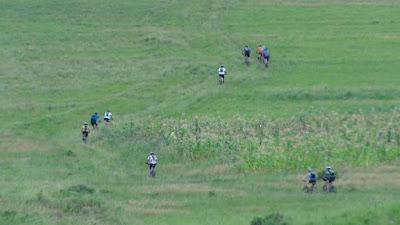 You have to be an skilled mountain biker to ride in this part of the world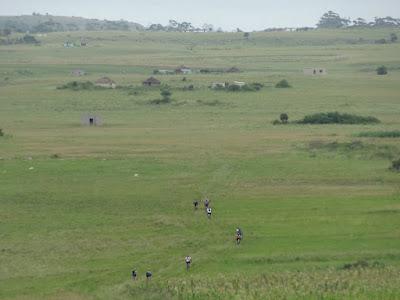 Vaughan leading the group, with Sarah and Bridget at the rear.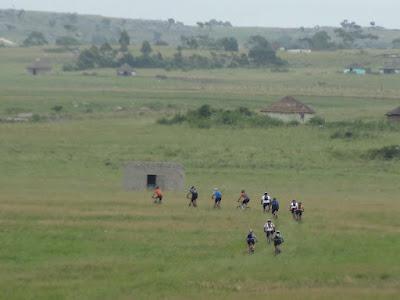 Vaughan leading the group, with Sarah and Bridget at the rear.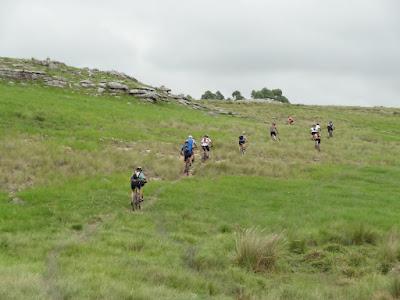 Up again on a rocky and grassy slope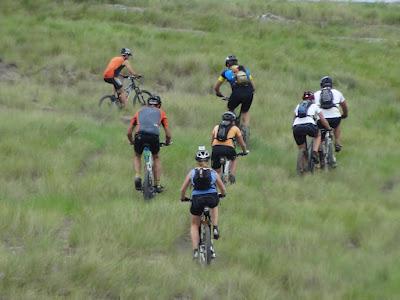 Everybody with their heads down focused on the trail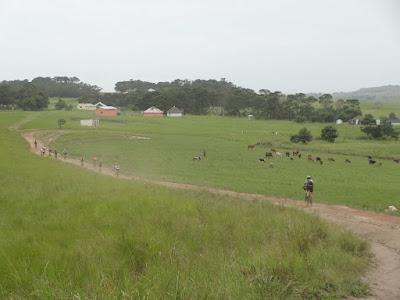 Finally on a welcomed open road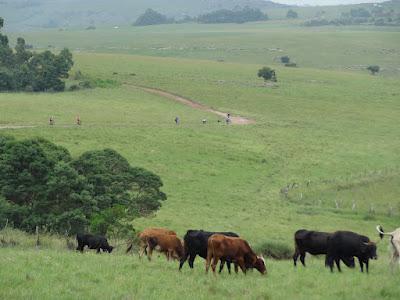 Beautiful rolling rural landscape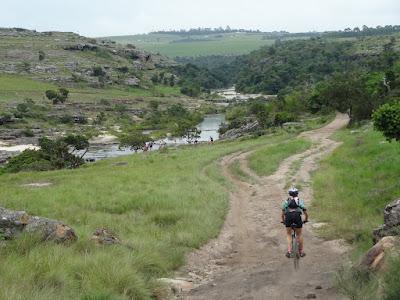 Arriving in Mnyameni Falls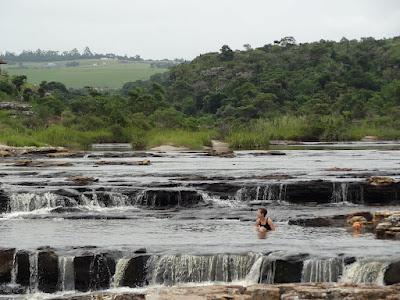 Karen refreshing in the Mnyameni River.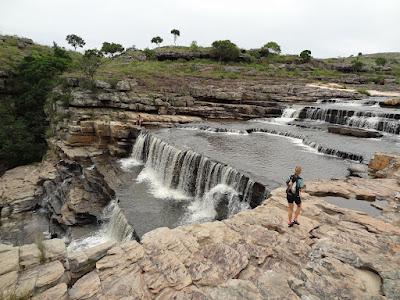 The Mnyameni Falls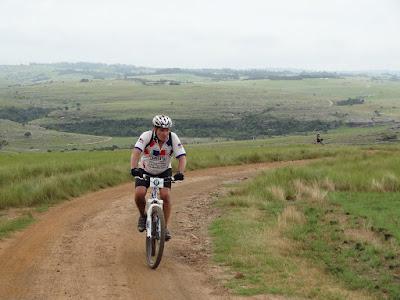 Paul Colvin has been riding his bike for many years.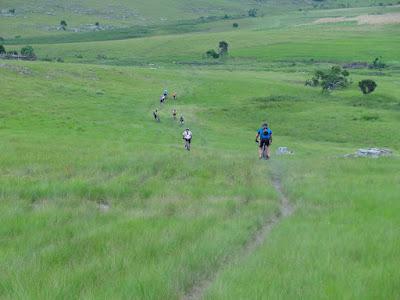 Into signle track again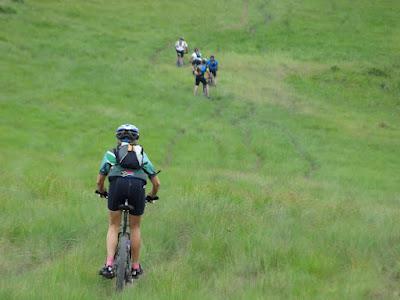 Bridget competently keeping his bike in the narrow lane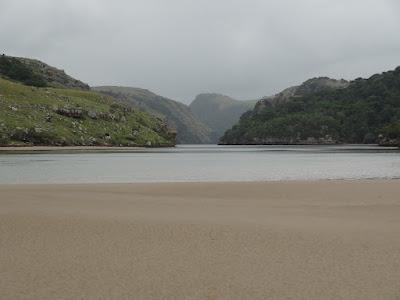 Mtentu Estuary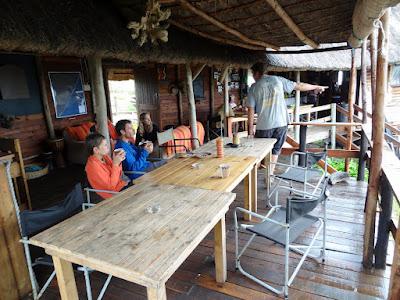 Mtentu River Lodge where we stayed for 2 nights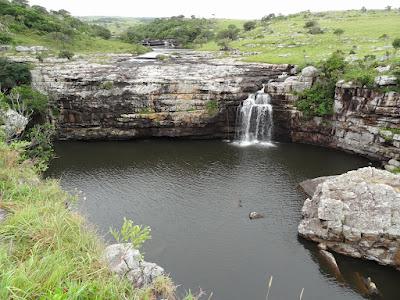 The second day we went for a walk to the Strandloper Falls in the Mkambati River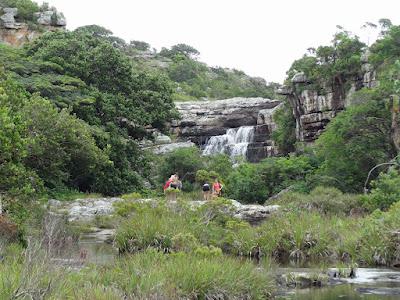 The big pool is completely hidden from the main path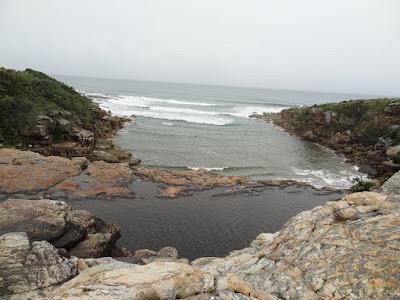 Mkambati River Mouth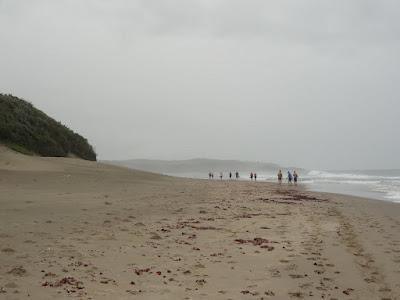 Going back to Mtentu River Lodge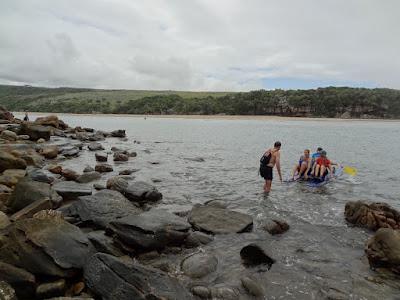 Crossing the Mtentu River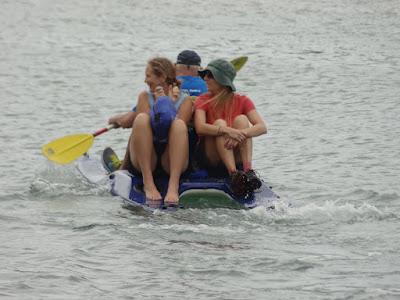 Renee and Bridget enjoying the ride, while Dave is hard at work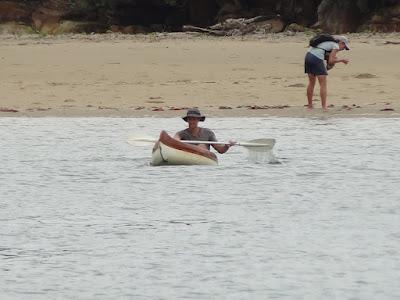 Vaughan, volunteering as a ferryman

The Mtentu River mouth - The Mtentu River Lodge is right on the oposite shore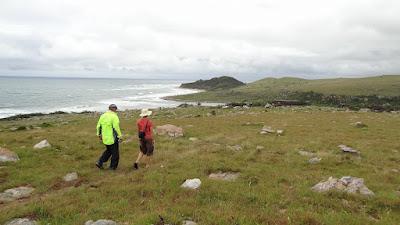 The setting of the Mtentu River Lodge is just spectacular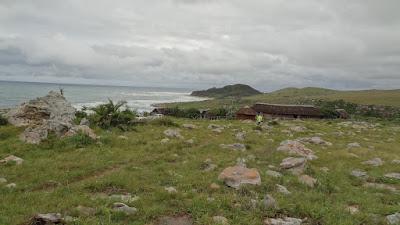 Threatening clouds hovering over the Mtentu River Lodge