A typical scene in the Little Berg with the ever-present layer of Clarens Sandstone
One of the perks of working as a mountain guide is that you meet lots of interesting people. Amira from Algeria, Sook Leen from Malaysia and Hermina from Romania, are all now living and working in London. They met eight years ago when they started working in banking and have lived there ever since. They came to South Africa for a wedding but also took the opportunity to see more than just Franschhoek. Amira, being the most adventurous of the three, convinced Sook Leen and Hermina to join her for a hike in the Drakensberg. It was out of their comfort zone but a very enjoyable experience, it seemed.
If you would like to do this hike contact us at
[email protected]
or have a look at our website
www.spanafrican-adventures.co.za
for other exciting options.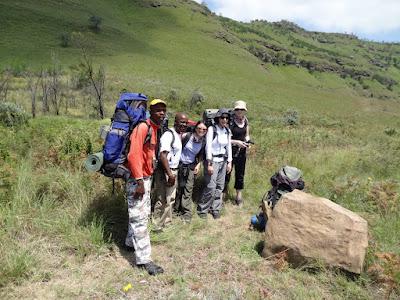 Along the path that leads to Stable Cave and Vaalribbokkop Cave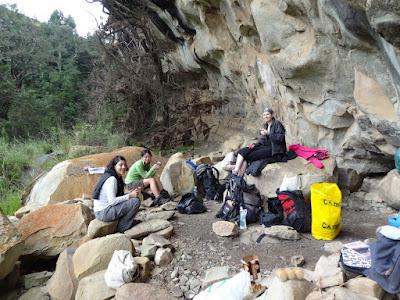 Vaalribbokkop Cave is one of the few hospitable caves in the Monk's Cowl area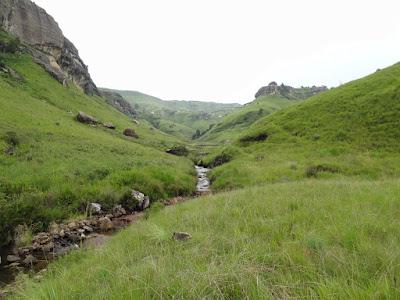 The Hospitalspruit Valley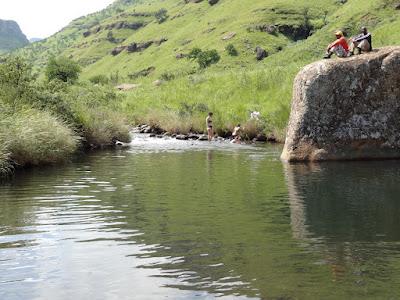 Swimming in a large pool in the Mhlawazini Valley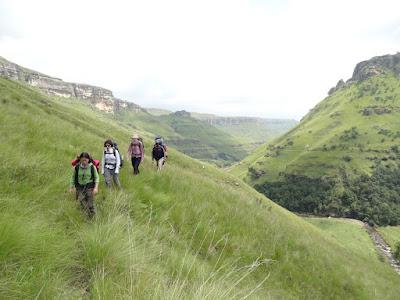 Walking up the Mhlawazini Valley towards Zulu Cave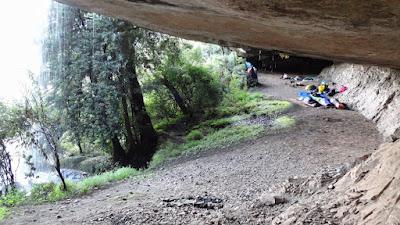 Zulu Cave, a well known cave in the area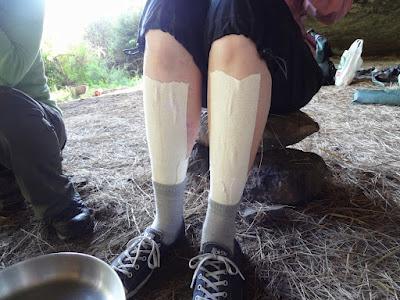 A quick fix against sharp grass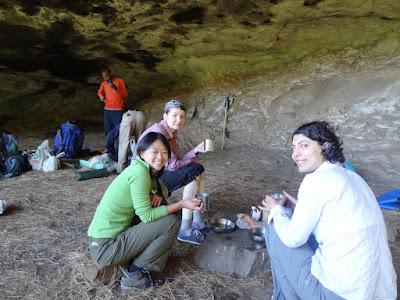 Breakfast in Zulu Cave before our last day's walk to Monk's Cowl Camp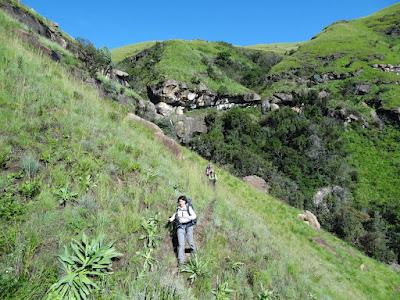 Walking out from Zulu Cave. in the background.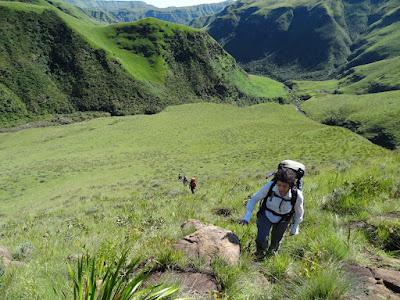 Climbing up steeply from the Mhlawazini Cave towards the contour path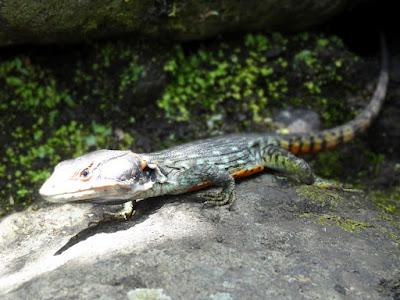 A curious lizard during one of our breaks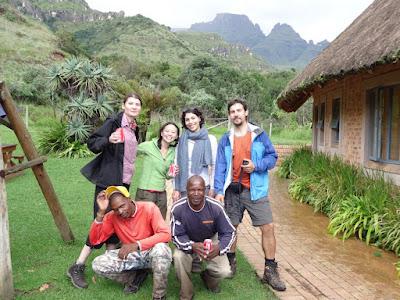 Final shot at Monk's Cowl Camp. From left to rigth: Hermina, Sook Leen, Amira and my self. At the bottom row our super helpful porters Kumbulane and Geoffrey.