Food Fridays:
I received product for the purposes of this review. However, all the comments and information here are mine. 
I'm always on the hunt for something good to drink.
While I enjoy my wines and cocktails, sometimes I prefer a great recipe for healthy juice for my kids, a fun water alternative or tea.
Oh, yes – me and my tea fixation. I chalk it all up to be southern and the fact that I worked at a Chicken Express in high school and they have delicious sweet tea (and yes, I still eat there.)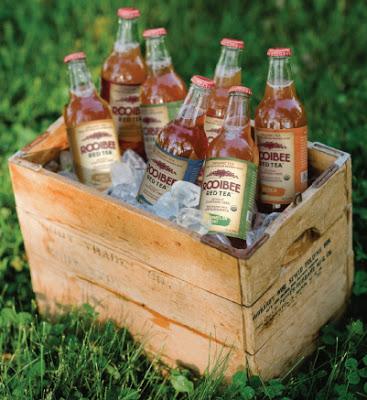 Anyhow, as I get older I can't go through four glasses of sweet tea a day. Besides the fact it isn't healthy, I just don't want that amount of sweetness. I want something with a hint, but not like a whole bag of cane sugar got dumped into my glass. 
So I was stoked to find some new BOTTLED teas that were just the right amount of sweet and healthy.
Now before we get into all the coolness of why you should try this tea, I have to preface this with: I don't like bottled tea. At all. Like I send it back at restaurants if it's not freshly brewed, so I'm a total snob about the taste of my tea. And now that I have kids, I am becoming a snob about the things I put in my body and theirs.
Enter Rooibee Red Tea, a family-friendly USDA-certified organic bottled rooibos tea. This tea is made with pure waters, organic ingredients and is available in five flavors including Watermelon Mint, Peach, Unsweetened, Cranberry Pomegranate and Vanilla Chai.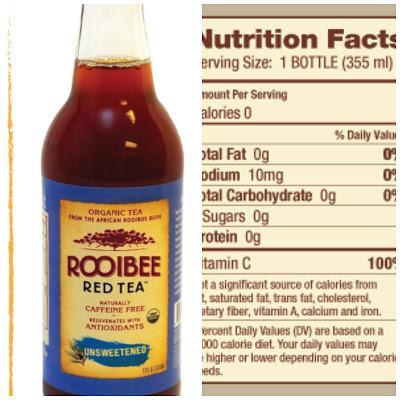 If you're not familiar with rooibos, it is a bush that grows only in South Africa. Tea made from rooibos has been enjoyed by South Africans for generations and has recently gained popularity in other parts of the world, including the US, because of its health benefits and inherently sweet character. All Rooibee Red Tea varieties are USDA organic, high in antioxidants, naturally caffeine free, gluten free and low in calories.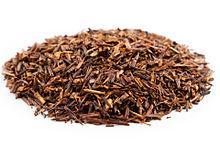 Thanks, Wikipedia for this lovely shot of Rooibos. 
Best thing about Rooibee Red Tea? Those behind the company are moms and dads, sons and daughters, sisters and brothers who want to live right and take care of their families, community and the planet. They created this family-friendly, caffeine free tea as a healthy alternative to high-sugar juices and sodas that rejuvenates without stimulants and refreshes without anything artificial.
Gotta love that.
Rooibee Red Tea is available at local DFW Whole Foods Market.
For more information about Rooibee Red Tea, check their website and Facebook.