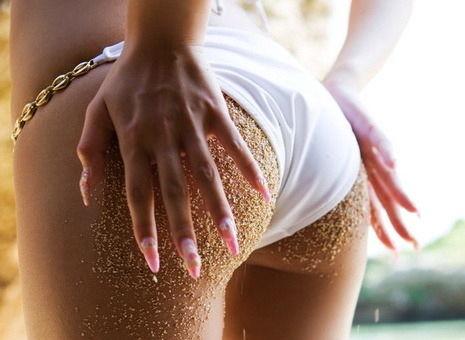 Even though the UK doesn't tend to have hot summers, plenty of people go on holidays and this is why I have done this post.
Personally I think the ladies are more concerned with their body than men when it comes to going on holiday. So what better than getting that body ready for bikini weather? Both women and guys know what parts of the female body draw the attention from the guys, and the butt is one of those parts. Being athletic is far more appealing than being skinny. So here are some awesome exercises to get the 'behind' that women really want! To save having some massive post, I have simply named the exercises. Type them into YouTube to find out how to perform them! But these.... they are great exercises for your butt!
1) Squat
You can't go wrong with the good old squat. It's one of the most popular moves to not only get strong legs, but to tone the glutes.
2) Side lunge
This exercise is similar to squats in the way that it hits both the legs and the glutes. You will feel it In your glutes.
3) Ballet squat
Because of the position of the feet, this is a variation of the squat that targets the glutes more.
4) Glute kickbacks
This exercise is totally aimed at toning the glutes. This move looks easy, but if you do it correctly, its not as easy as it looks!
5) Lunges
You can perform this move with or without added weights such as a barbell. This move also hits your legs and core.
Perform these exercises and you will get that bikini butt your after!