I'm participating in an old fashioned Blog Carnival at MomDot showing our refrigerators and pantries as is! Yikes.
My fridge doesn't have a ton in it right now. Iced coffee, non-homogenized milk (in glass of course), GF pancake batter, cantaloupe, blueberries, GF spaghetti with grass-fed beef, strawberries, cherries, veggies, hummus, etc.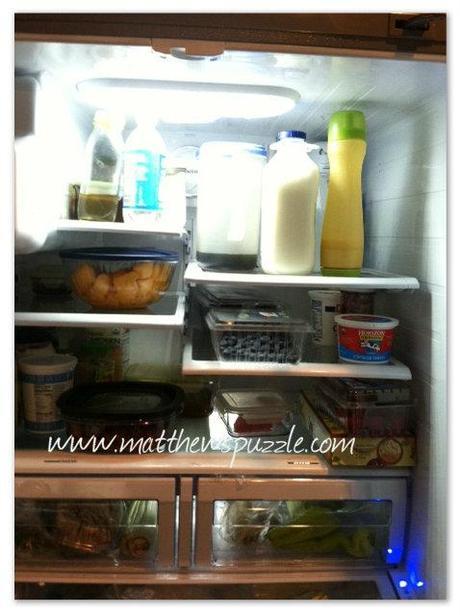 My pantry is a bit of a freakshow. It holds everything from our daily foods to stuff we have acquired such as Halloween candy. And yes, there is some junk foods in there. I'm not perfect.