One of the places I shopped at on Black Friday was Geek Chic Cosmetics. I had been eyeballing the limited edition Sailor Moon tin that came with the eyeshadows. Luckily, it was on sale for around $40. I stayed up until 3 am so I could get it. I haven't opened it yet, so this post is very exciting for me. I was going to do a quick first impressions post of my new little collection of Makeup Geek, but everyone has done that. So it can wait a little bit longer. We have Sailor Moon stuff to talk about. =)
All of the swatches are done over Kat Von D's High Voltage Eye Primer, hence the darker tone of my arms in some of the pictures.
Black Moon Bunny is a limited edition shade that was not included in the tin. It is $5.99 and I just saw that you can no longer get it. The shop is also closed while they are finishing up all of the orders from Black Friday. It is a stunning blackened violet with blue, purple, and pink sparkles.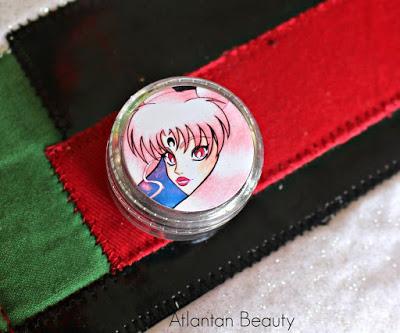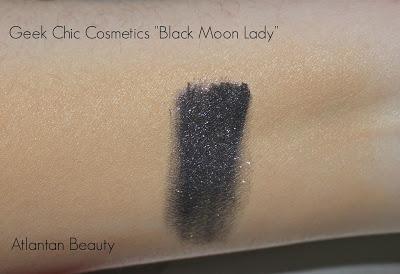 Space Turbulence is a pale yellow with iridescent and rainbow shimmer.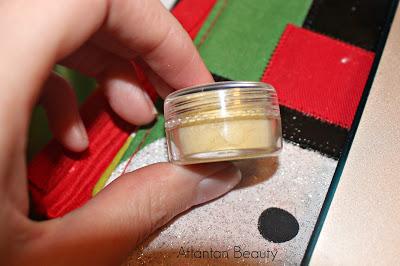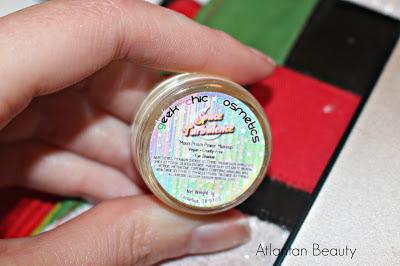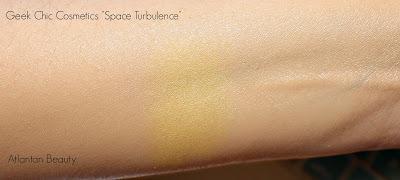 Rainbow Moon Heartache is a pale gold with red and blue sparkles.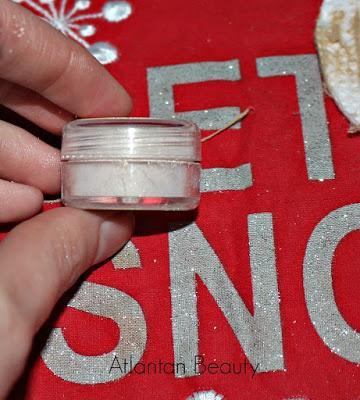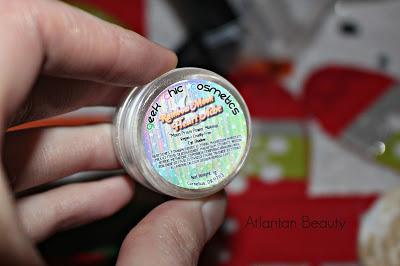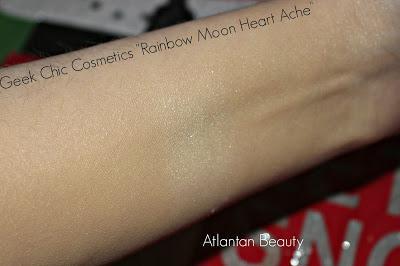 Flower Hurricane is a soft mint with hints of varying shades of pink shimmer. By the way, I am having a fan girl moment because Makoto is my absolute favorite. She is feminine, but she can also kick your butt without hesitation.  This shade of green shows both sides of her, I think.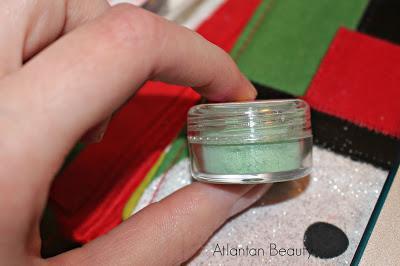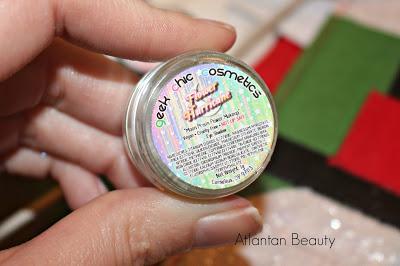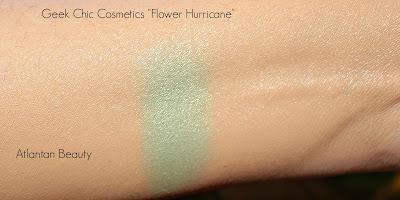 Crescent Beam Shower is a vibrant orange that screams Sailor V. It also has gold glitter and just a hint of blue shimmer.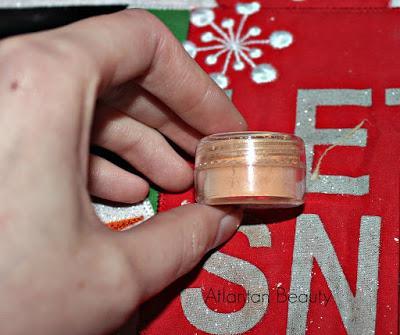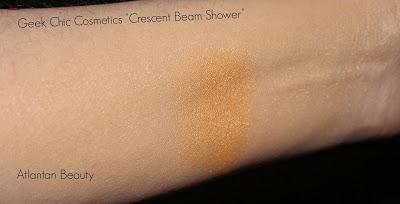 Mercury Aqua Mist is a crazy gorgeous periwinkle blue with aqua and purple shimmer. It has also has a touch of duo chrome shimmers that go from blue to purple. It is the perfect shade to represent Ami.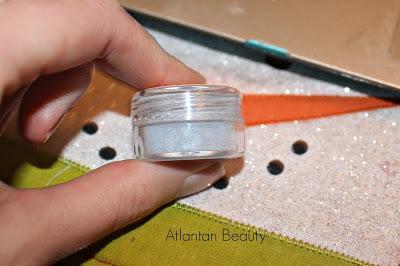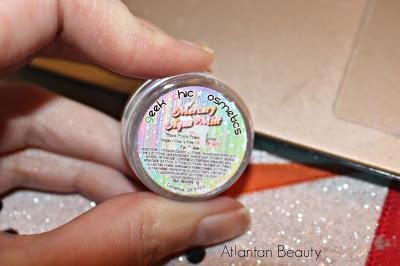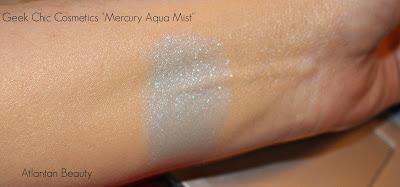 Silence Gaive Surprise is the color of Haturo, or Sailor Saturn. It is a gray toned purple that Geek Chic likes to call "gurple." It has some grey, it has some purple, and it has some blue. They mix to form a color that is just as mysterious and complex as this member of the Outer Senshi. This one is also safe to use on the lips.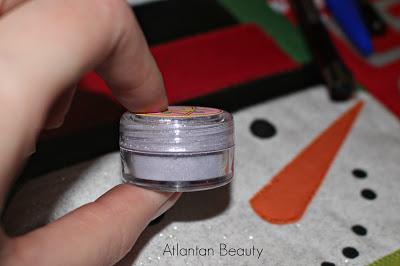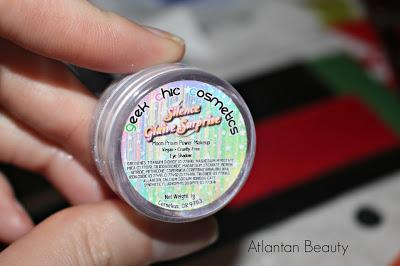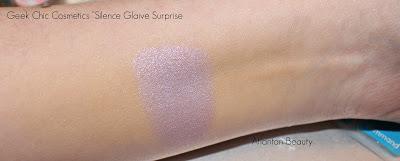 Chronos Typhoon is inspired by Sailor Pluto. It is a silver satin with red and green shift.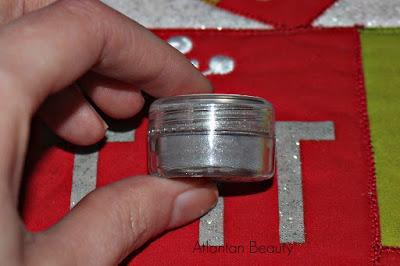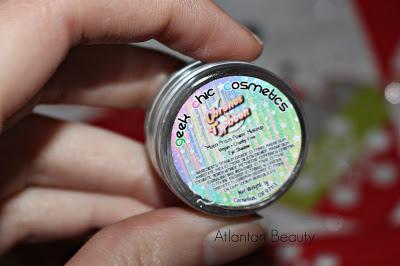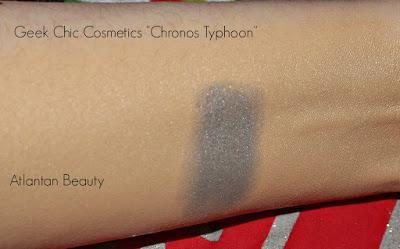 Tuxedo La Smoking Bomber is a matte black loaded with different shades of glitter. I see various tones of blue, silver, and even a little bit of red.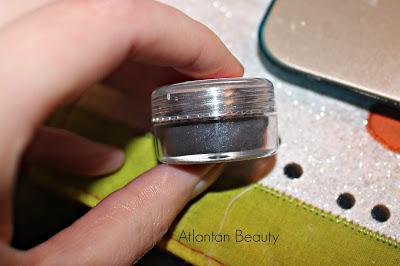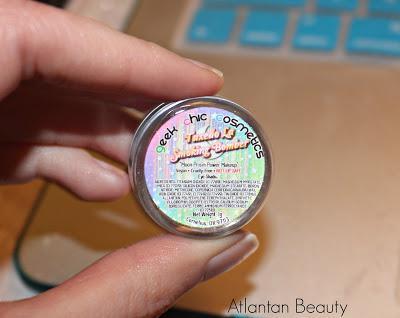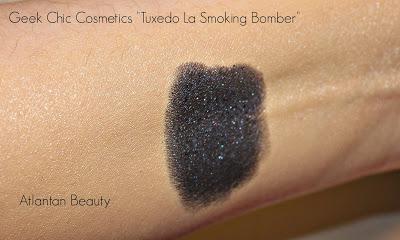 Submarine Reflection is an ocean blue with a hint of green. Perfect for Sailor Neptune.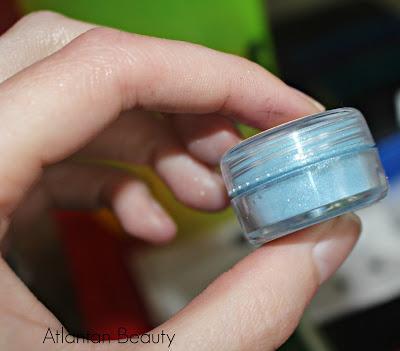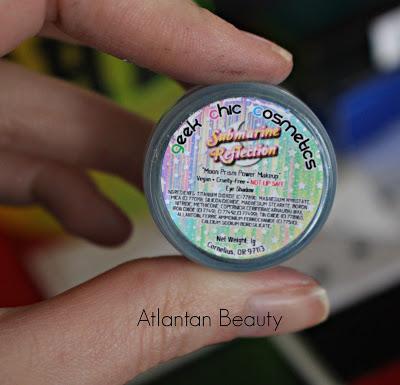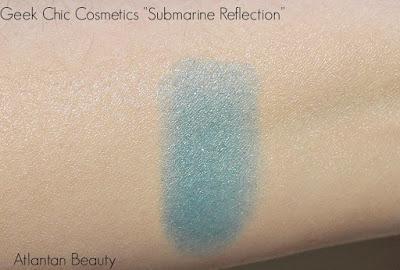 Twinkle Yell is a candy pink with a touch of orange that was inspired by Chibiusa. And I'll be honest. She got on my very last nerve. Even as the Wicked Lady, she got on my nerves. At least she looked fierce, though.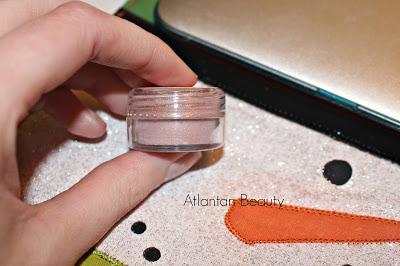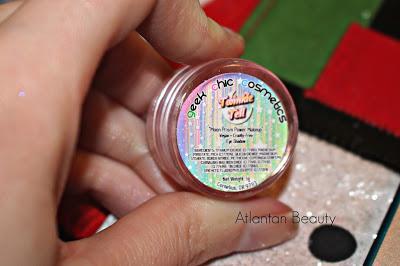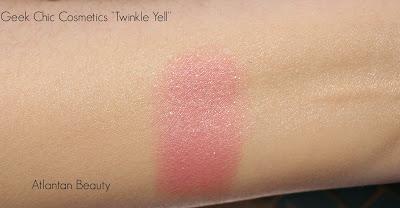 Mars Snake Fire is a fiery red that matches Rei's personality. She was my second favorite because of her fiery temper. Plus her antics with Usagi were always amusing.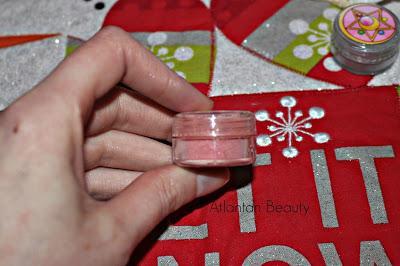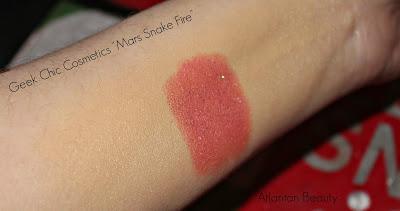 Queen of Darkness is a marsala red with a slight green shift.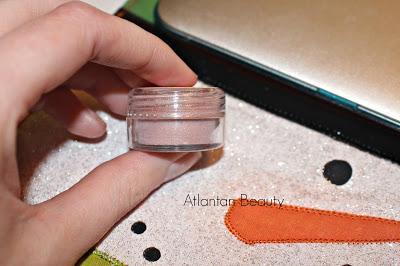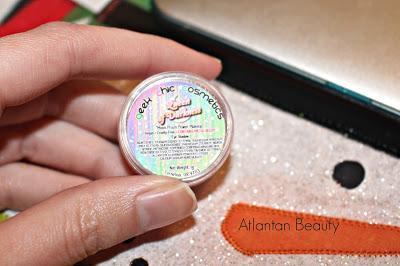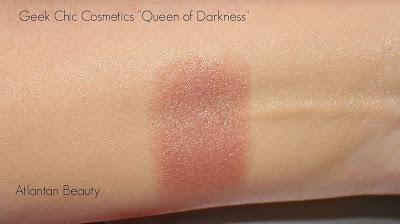 I used a few of the shades today, I am impressed! They have nice color payoff and I love how the added sparkle adds such dimension to the shades. They are unique and a must have for any Sailor Moon fan. When swatched, the do feel gritty, but I didn't experience that when I applied them. There also was not any fall out, which shocked me.  The tin is a lot smaller and more flimsy that I anticipated, but it is still adorable. It would be cute sitting on a vanity or desk.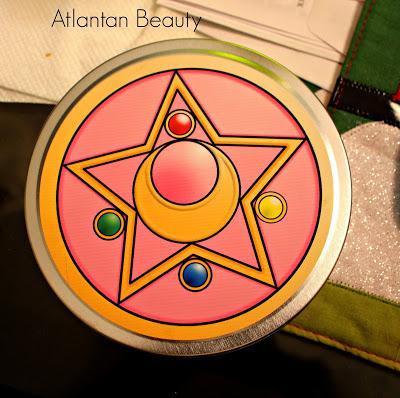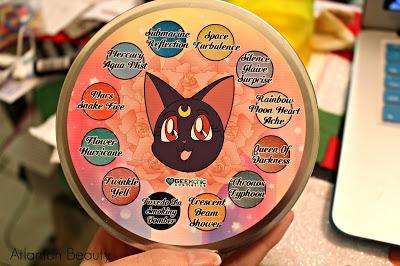 Geek Chic just opened back up today, and they have the entire set plus the limited edition tin on sale for $64.69. You can find the set here.
I have an FOTD post using some of these shadows, so stay tuned for that. =)