Originally, I wanted the main focus of this look to be the the eyes. But for some reason, they just did not look that great on camera. However, the glossy lips took center stage and looked great.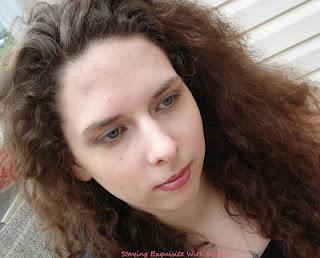 Products used:
Stila Prime Pot
Tarina Tarantino Jewel Eye Palette in "Delightful" I used the lightest shade, the pink and the light brown(top). I applied the lightest shade all over, the pink shade in the inner corner and lid, and the brown on the outer lid and lower lash line.
Pixi Eye Bright Eye Liner
Clinique High Impact Mascara in Black-Brown
Clinique Bottom Lash Mascara in Black-Brown
Clinique Acne Solutions Foundation in Fresh Alabaster
NYX Matte Lip Stick in Tea Rose and Buxom Lip Polish in Sugar on top.