Yesterday I went to Ulta to see if they had some of the new Soap and Glory makeup in stock. Of course they did not, but I still picked up a few things that I used today. I posted some swatches and first impressions on my Snap Chat (my username is atlantanbeauty) and I will also include my thoughts on them here.  I also wanted to incorporate a little bit of color, but I didn't want to go crazy because I wasn't in the mood for a lot of blending and using a ton of products.
I am going to demote the new products with an asterisk.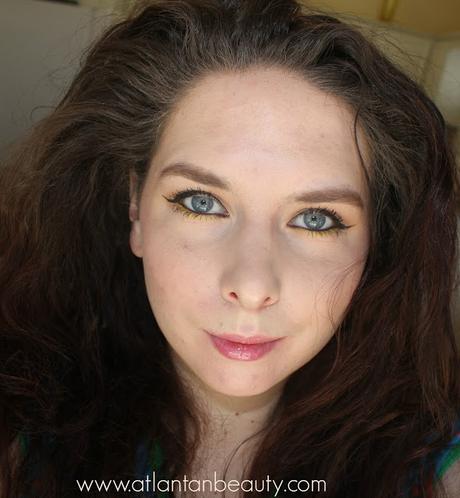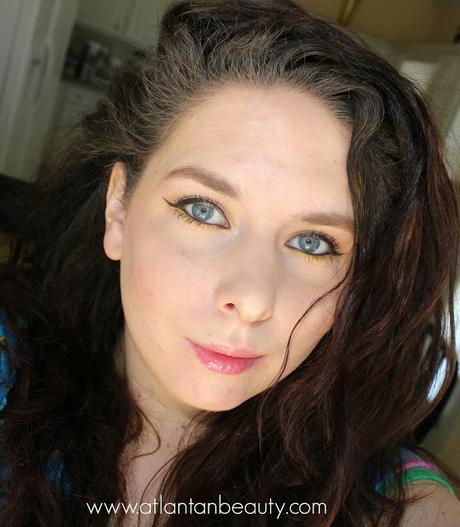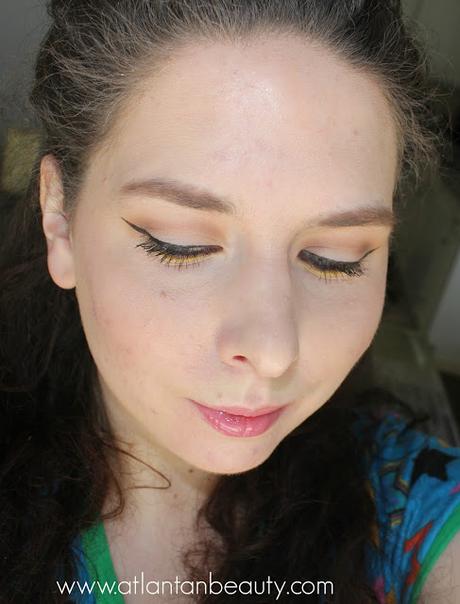 Products Used:
Benefit's Air Patrol
Kat Von D Shade and Light Eye Contour Palette (Latinus, Samael, Lucius, and Liberatus). 
Kat Von D Tattoo Liner in Mad Max Brown
Benefit Goof Proof Brow Pencil*. Ulta sent me a deluxe sample for being a Platimum member, but the shade isn't marked. I am liking it so far, though. I just think this particular shade is a little too dark.
Essence Lash Princess Mascara*. I don't think I am going to like this. It looks very clumpy on me, but I will keep trying it.
NYX Electro Liner in Powerlines. These, or at least this one shade, it just bad. I had to go over it so many times to get mediocre color payoff, it tugged, and the color began to fade pretty quickly.
Hard Candy Sheer Envy Pore Defense Primer Serum
Urban Decay Naked Skin One and Done Hybrid Complexion Perfector
Maybelline Age Rewind Dark Circle Eraser
L'Oreal Infallible Pro Matte Powder
e.l.f Cosmetics Baked Blush in Peachy Cheeky.
Laura Geller Baked Gelato Highlighter in Charming Pink. I finally caved into the hype and bought one of these. I get it now. It is beautiful. 
Physicians Formula Butter Bronzer
Buxom Full On Lip Polish in Jennifer. I love these glosses, and Jennifer is a lovely pink with a slight hint of purple. It gives your lips a wonderful shine and makes them look fuller.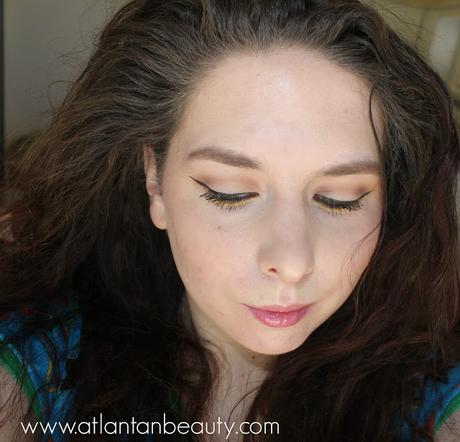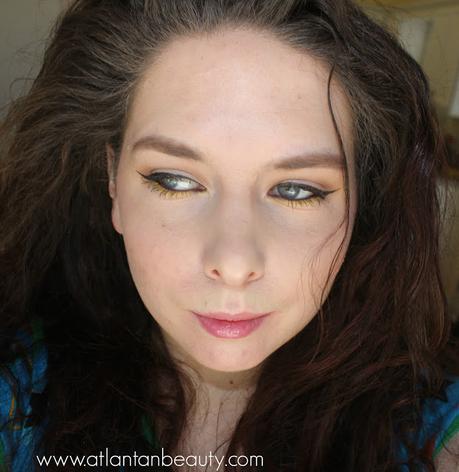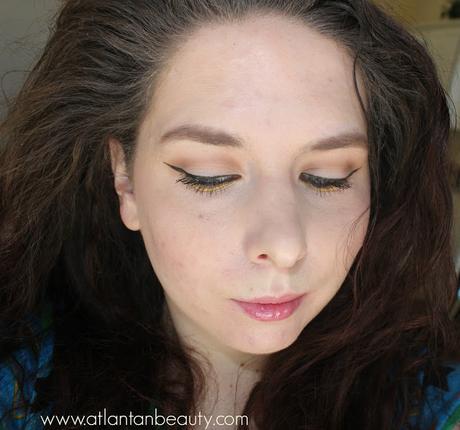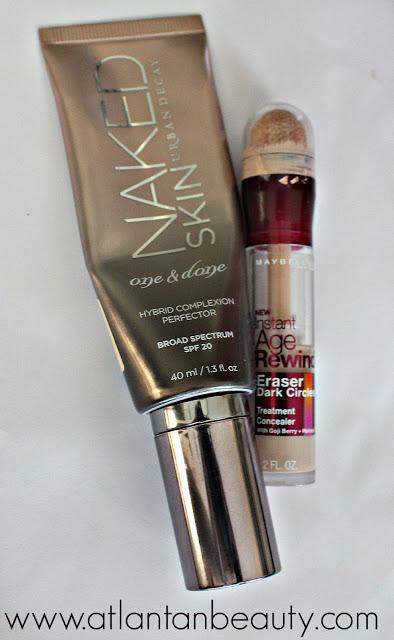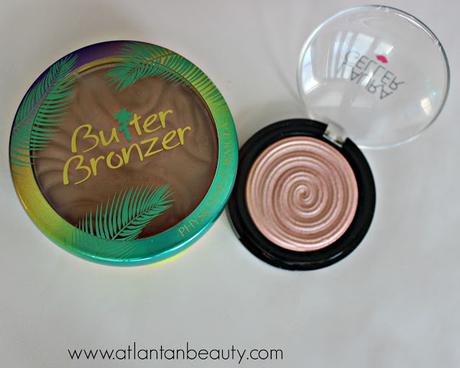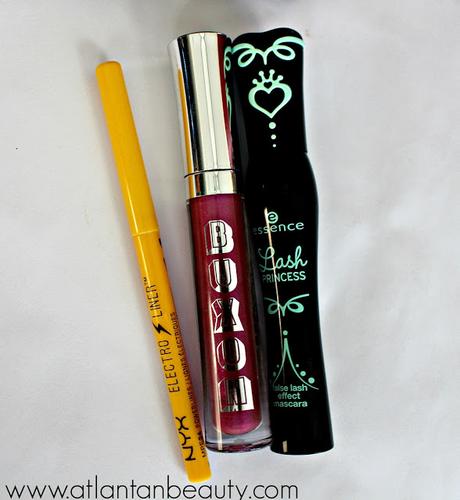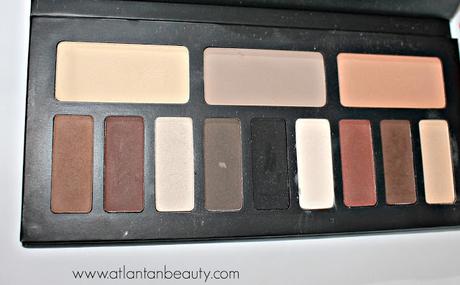 Even though I wasn't in love with a couple of the products, I like how this turned out. A sheer gloss or an eyeliner is an easy way to add a fun pop of color to any look. And it can still be daytime appropriate.