Hi everyone!
Here's another face of the day!  We're going to post up other stuff this weekend due to our busy schedules! For right now, I'll just grace you with some of my pictures because I KNOW that you just LOVE looking at my face, lol.
In any case, this look has a heavier emphasis on the eyes.  Most of the looks that I tend to do focus heavily on the eyes because I love accentuating them to create different looks.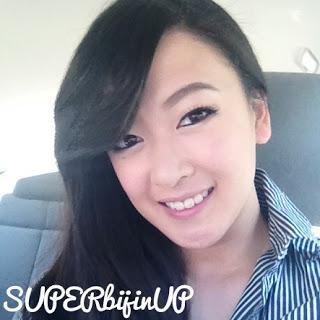 Different lashes, different eyeliner style, and different eyeshadows all come together to create unique eye looks each time.  It's actually hard for me sometimes to repeat eye looks unless I take a picture beforehand.  Even then, sometimes the look turns out quite different with just one different sweep of the brush!
Here are the products broken down:
FACE Make Up Forever HD Microperfecting Primer in 0 Neutral Make Up Forever HD Invisible Cover Foundation in 118 Flesh Rimmel Stay Matte Pressed Powder in Transparent Paul & Joe Pressed Powder Duo in 01 Cool Nars Blush in Orgasm
BROWS Sephora Moonshadow In the Nude Baked Collection's Deep Brown Missha The Style Auto Eyebrow Pencil in Grey Urban Decay Naked 1 Palette's Virgin
EYES Urban Decay Naked 2 Palette's Booty Call Urban Decay Naked 2 Palette's Chopper Urban Decay Naked 2 Palette's YDK Urban Decay Naked 2 Palette's Busted Star Couture's Fake Eyelashes Box of 10 in #728 Clio Gelpresso Waterproof Pencil Gel Liner in Golden Black Majolica Majorca Lash King in BK999 Once again, the lashes can be picked up at Star Couture.  This particular box of lashes retails at about $13.99.  The band is very flexible and these lashes can be worn up to about 6 times depending on how you take of them and whether or not you use mascara over it.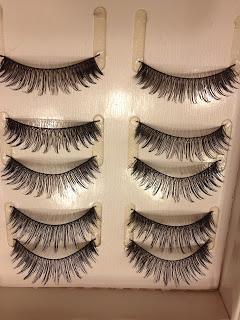 I often switch lashes depending on what I feel like wearing that day :) This look is more of my standard for when I go to work.  The makeup pretty much stays put throughout the day although I do need to blot and repowder my nose about 6-7 hours into the day.
We will definitely be doing a makeup tutorial for this look.  I love playing around with eyeliners and creating different effects on the eyes :)
Let us know if you have any questions!
---- Disclosure: All of the products mentioned were purchased by SUPERbijinUP.