This isn't technically a challenge, but it was the best name I could come up with. My best friend sent me a pin of a look that she loved and would like to try it. I liked it, too. It also had black and gold shadows, which I don't use a lot of for some reason. Long story short, I finally got around to putting a look together today. While it doesn't look exactly the same, I am happy with how it turned out.
*starts singing Black and Gold by Sam Sparro* Every single time I see black and gold together, that song pops in my head.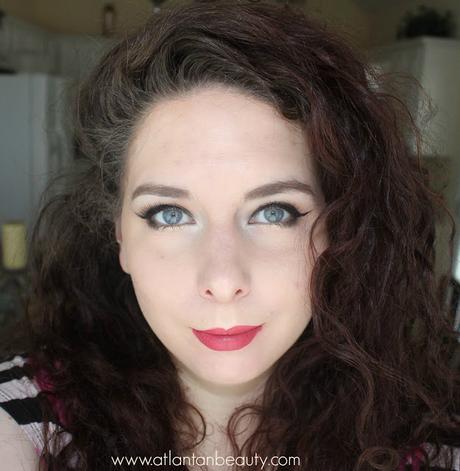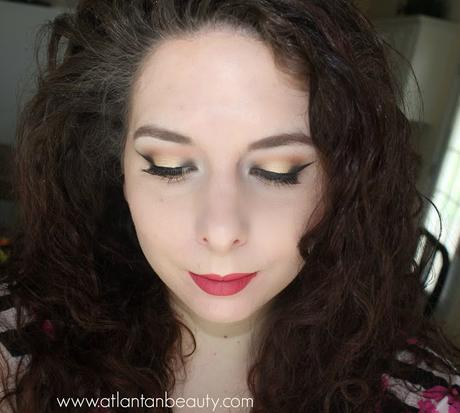 Eyes:
For starters, I primed my eyes using Wet n Wilds Photo Focus Primer.
As my eyeshadow base, I used Makeup Geek's Baby Face then lightly applied Beaches and Cream as my transition shade. 
For the gold shadow, I used L'Oreal's Infallible Eyeshadow in Eternal Sunshine. I used this on the lid and the center of my lower lash line.
Using a small pencil brush, I applied Makeup Geek's Corrupt to the inner corner and outer lid. I also applied a little bit on the outer portion of the lower lash line. 
For the crease, I used a combination of Makeup Geek's Frappe and Sora from the MannyMUA palette.
Just under my brow bone, I used Makeup Geek's Ice Queen.
For the inner corner highlight, I used a frosty white from the Makeup Revolution Mermaids Forever Palette.
And for the liner, I used the NYX Vinyl Liquid Liner. 
I used L'Oreal's Telescopic Mascara and Kiss Ever EZ Double Lash Pack in in 02.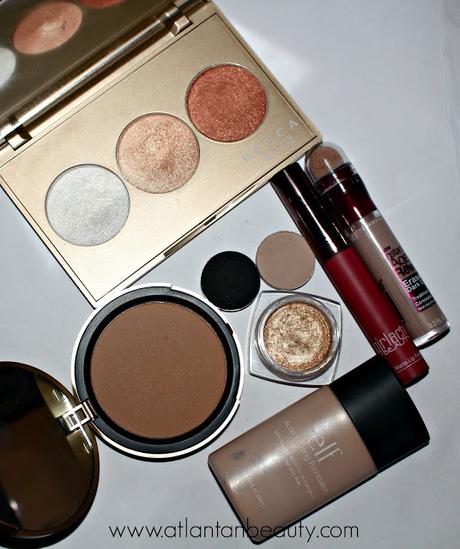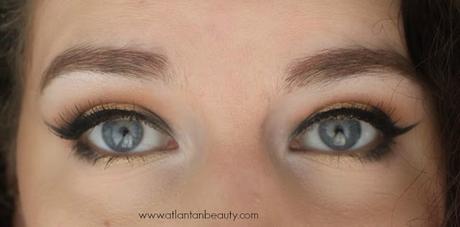 Face:
For a smooth and poreless look, I primed using Dr. Brandt's Pores No More Primer followed by e.l.f's Acne Fighting Foundation. 
To conceal my dark circles, I used Maybelline's Instant Age Rewind Eraser Dark Circles Concealer.
To set everything, I used the L'Oreal Infallible Pro-Matte Powder.
Even though you really cannot tell, I used Too Faced's Milk Chocolate Soleil Bronzer. I am still a little afraid of bronzer. 
To highlight I used a combination of Becca's Shimmering Perfector Pressed in Champagne Pop and Pearl.
And for my lips, I applied Girlactick's Matte Lip Paint in Flirtatious. Which is slightly smudged because I couldn't wait for it to dry before I took a sip of coffee. Oh well.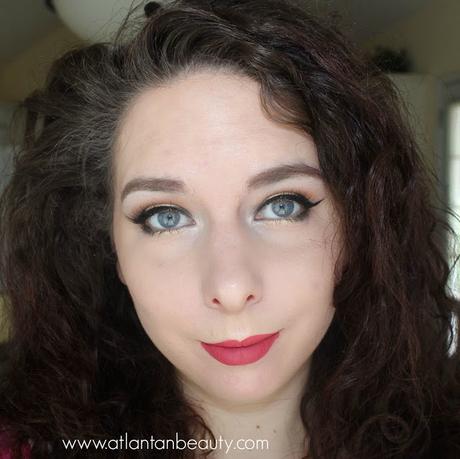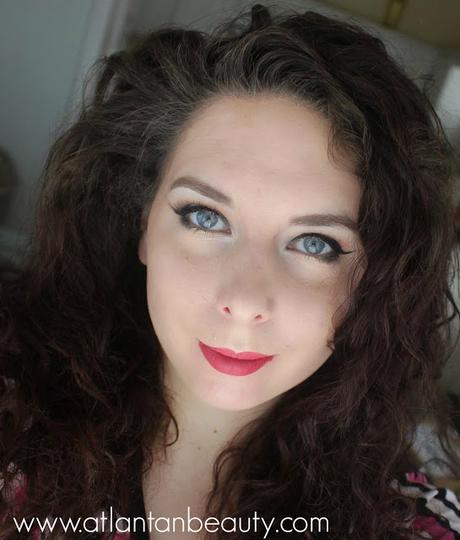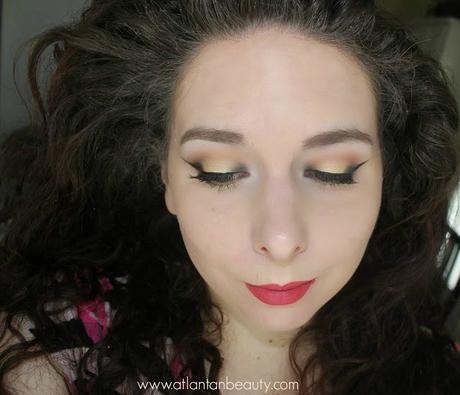 I like how this turned out on me, but I still like it a lot better on the original poster. Gold eyeshadow doesn't show up well on me, and that takes the effect away. You can see the look that inspired this post 
here.
See you soon!