Do you agree that online shopping is the new shopping trend today? Hmnn.. I do as a matter of fact I am even encouraged to put up my own online shop. Why, You ask? because there's a great potential in an online business. You can cater to a wider range of clients, be it demographic, geographic and social class. It is also a bonus that everything you posts online goes viral (means fast as how computer viruses infect your data). Oh, and remember also that we now have smart phones that are WiFi enabled. So, doing your business online is much easier and hassle free wherever you are [In my opinion of course :)].
Why am I posting about this?
Well, It just so happened that my sister have her own online shop which is Foi de Miel Shoppe. She started doing her online business last February 19, 2011 through facebook. Foi de Miel Shoppe caters to Women's around the globe who loves trendy bags and accesories. They also have some apparels, but very limited.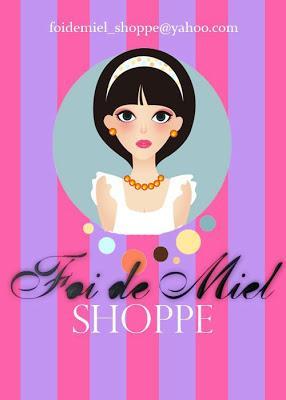 *photo from foi de miel shoppe's fb fan page
Then came Foi's instagram account (follow @crazyaboutbags). Obviously from the instagram name they concentrated on the bags niche. And as a certified bag lover, you can definitely see photos of high quality bags on her account that are not branded but stylish and sturdy.
Now crazy about bags have built a strong name in instagram that even celebrities followed her and purchase some of her bags.
Names such as: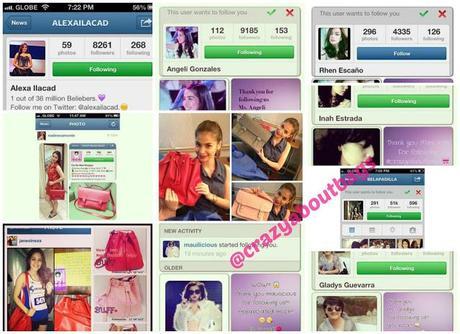 *photos from @crazyaboutbags instagram)
to name a few.
And here's the exciting part @crazyaboutbags will be giving bags to my 2 blessed subscribers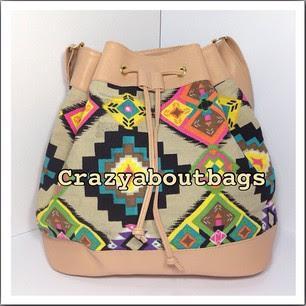 *photos from @crazyaboutbags instagram)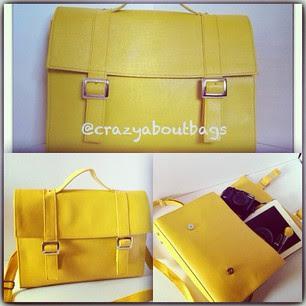 *photos from @crazyaboutbags instagram) [items inside are not included)
Isn't that sweet 

  These babies are good for fashionistas specially that beige aztec bag 

So lovelies don't forget to visit this blog for further details as I am still adding items for my first giveaway 

If you want to check crazy about bags you can add her in instagram : @crazyaboutbags. For more updates on this give away always visit Beauty Chase and Randomness facebook fanpage. 

xoxo,