I had a lot of good things happen this week. Most weeks are filled with good things but this week was extra special. 
One. I went home to Temecula to see my parents and I ended up trying on wedding dresses for the first time. My dad was there too but he was the one taking the pictures. I was also surprised that my brother showed up. So sweet of him.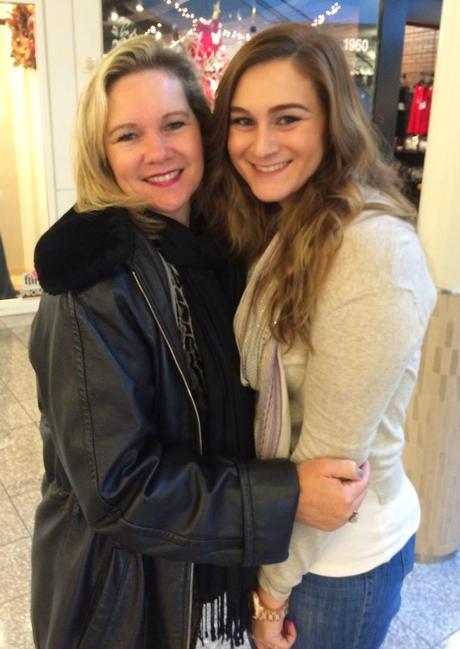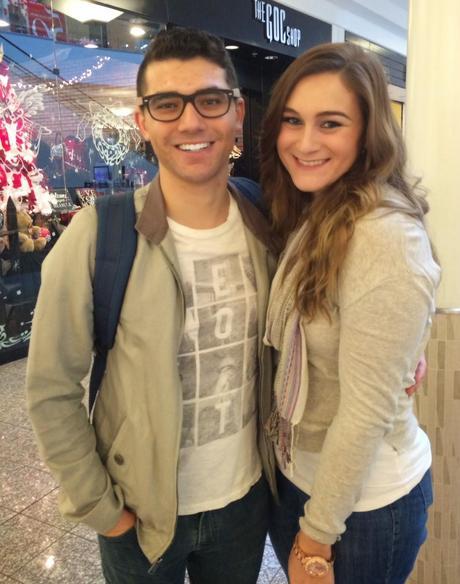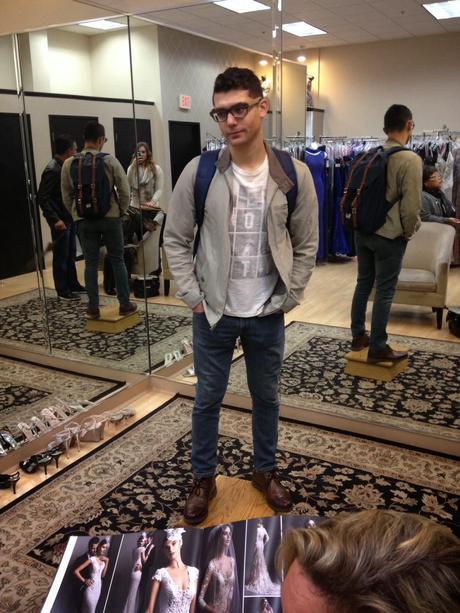 I apologize but this is the only photo I will share from the bridal shop. I want my fiancé to be surprised by my dress on our wedding day so I'm going to be very secretive about what I want. I didn't purchase anything. I haven't found my perfect dress yet.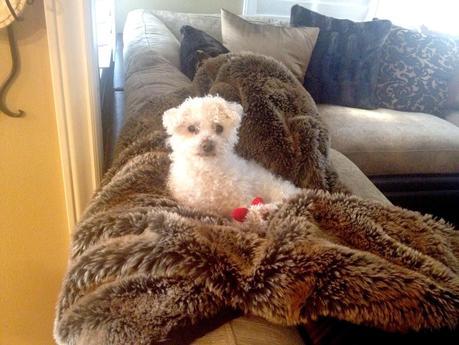 Two. My parent's bought new couches and my baby has made himself right at home. He looks so cozy.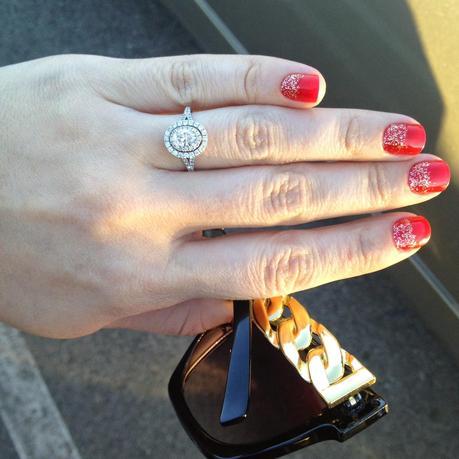 Three. I finally got my ring back from the jewelers. My fiance had noticed that one of the prongs surrounding the center stone had moved. Don't ask me how he noticed. I guess he has really good eyes. I brought it to the jewelers for them to look at it and they suggested I have it shipped out. It broke my heart because I felt like I had just gotten it back from being re-sized. Longest sixteen days of my life. I'm so glad she's home where she belongs.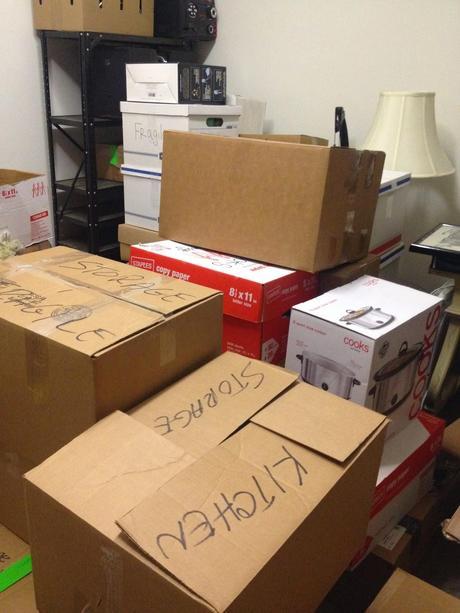 Four. We're moving this weekend. We're having a POD delivered tomorrow and everything we put in there will go into storage until we buy our house. That's the plan. We'll be staying with my fiancé's parents for now. My parents have also offered their home. Thank God for our wonderful parents.
My dad came over and helped me do some packing yesterday. I will be so happy when all of this is over on Sunday.
Our lease isn't up until the 31st so we will be in the desert until then. We just wanted to have everything packing in the POD before Christmas so we can enjoy a stress free holiday with our families.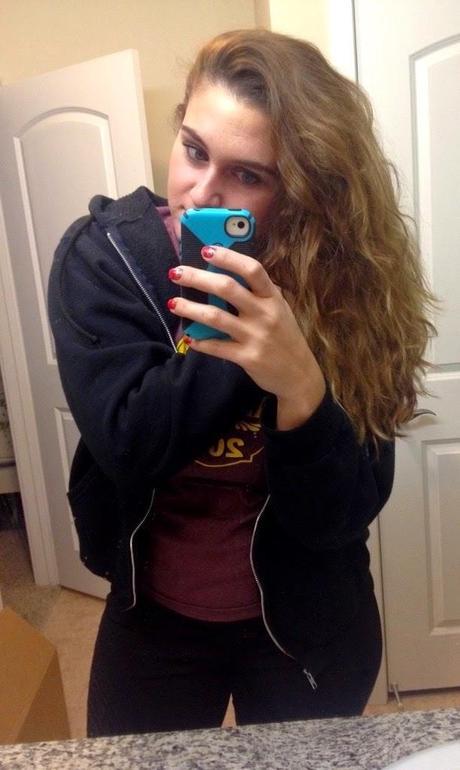 Five. My lion's mane. I've been letting my hair dry naturally a lot more lately. I also don't wash it every day. It feels so much healthier. I want it super long for my wedding. And then I'll chop it off. I kid. My fiancé and mom would both cry. Literally.
Happy Friday!
Enjoy your weekend!
♥