This week was full of really good workouts and I feel great! Tons of energy, lots of healthy eating and pretty decent sleep. That trifecta does not happen often! I am loving every second of it.
A big focus on yoga, Best Body Bootcamp and Fitness Glo workouts. The combination of heated yoga sculpt to help me get a really good sweat going with a workout at home and 2 butt kicking gym workouts has made for a full week of workouts.
Sunday: Ended up doing a FitnessGlo workout at home, full review on this coming next week.
Monday: Yoga Sculpt
Tuesday: Yoga Sculpt
Wednesday: Best Body Bootcamp
Thursday: Yoga Sculpt
Friday: Best Body Bootcamp
Saturday: Probably yoga with my friend Stacey who is in town
To add to that great week of workouts I have a few new finds:
Lucy sent me the Perfect Booty Pant. A great workout pant with technology that supports and slims the hips/booty area. These are fantastic! I really want to go buy more. And the fact that when I came home from the gym wearing them the first thing out of my husband's mouth was "ooooh I like those pants". Bonus points to the Perfect Booty Pant. (Full disclosure, I was sent the pants but all opinion are my own and my husband made those fantastic compliments just by seeing me in the pants. He didn't know those were the one's Lucy sent)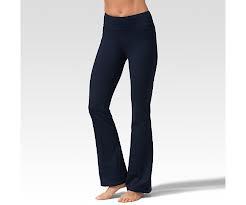 Other finds of the week:
2 new Lululemon workout shirts that I found at Savers (similar to a Goodwill) that were barely worn in my size that ended up being $6 each. I have a serious addiction to good workout clothes and it is so nice when I find them for a fantastic deal.
Tuesday Morning. Not a store I shop at often but I just happened to stop in looking for some new discounted dog toys (I did find a few of those) and I found a pair of ALO workout leggings and a super soft t-shirt that were 60% off. Normally $50+ dollars for the 2, I got both for $17.