This week flew by! It's our crazy busy time at work (although it's always busy) and we have a ton going on through the next month. My key to surviving this time is taking it one day at a time, packing healthy snacks and doing my best to relax as much as possible at night. Last night was a great example of doing my best to slow down, I  curled up with Clifford and Jack, watched a few tv shows, and just relaxed. I avoided social media, left my mounting email inbox as is and just slowed down. And I think it helped me sleep! I was asleep by 9:30 and it felt so wonderful.
Along with taking the time to slow down, I have been focusing on eating healthy and getting my workouts in. This week was much better than last! I meal prepped on Sunday afternoon, it was just me and the animals in the kitchen with music on and a great chance to focus on the week. I made a veggie egg bake, turkey sloppy joes, zoodles and homemade tomato sauce, the quinoa pesto salad I posted on Monday, banana oat pancakes. That took my stress level way down and it was nice to have all those food options during the week too.
Workouts this Week:
Sunday: Cardio and Weights. 30 minutes of intervals on the elliptical and a Turbulence Training workout
Monday: Off
Tuesday: Yoga Sculpt. Extra hot and lots of triceps work!
Wednesday: Weights, a Body Beast full body workout.
Thursday: Yoga Sculpt and even more triceps work. I am really feeling it!
Friday: Off
Since I get ready at the gym at least 2-3 days a week I always keep my gym bag fully stocked! I've had an Apera bag for over a year and still love it! It fits everything I need.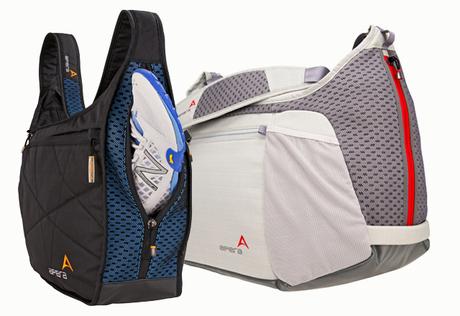 I keep my gym shoes in one side pocket and my blow dryer and flip flops in the other. The front pocket holds my weight lifting gloves, lock, heart rate monitor, headphones, etc. And in the main bag area I have my toiletries and makeup bag along with the outfit for the day. It was a sad day last week when the toiletry organizer I have had for 5+ years finally broke. Sigh. I loved that organizer. Thankfully I had ordered one about a month ago, knowing my old one was on it's last leg. I got this Initials Inc one, it's a big smaller than the old one but a good excuse to reduce how much stuff I carry around!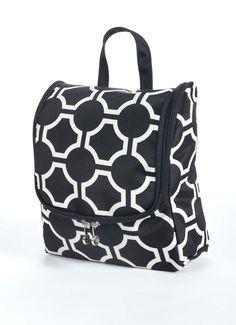 I use small refillable bottles for shampoo, conditioner and hair products, face wash is usually a Birchbox or Ipsy sample, razor, lotion, deodorant (I am loving the Dove Dry Spray right now), perfume and brush. It all fits neatly in there and sits inside the bag as well. For my makeup bag I have a Lug one, it has a flat bottom and you can wipe it down. Best thing for a gym bag.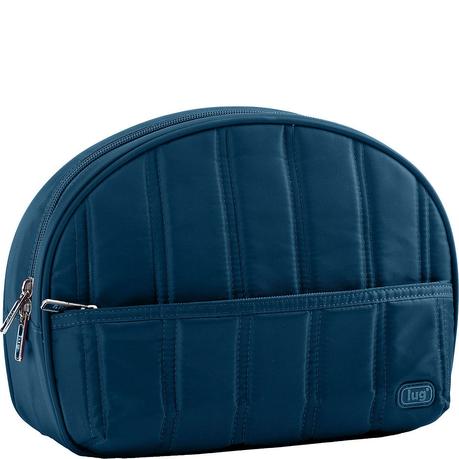 I am all about keeping my routine as short as possible!
The winner of the Fixate cookbook was Mo, I will email you.