I have been lifting weights for almost 15 years, and for the past 10 doing it continuously. It has changed my body! I see so many women out there who are only focused on cardio. While you need cardio you need strength training just as much. Over the years I have done programs from New Rules of Lifting (both the Men's and Women's), Best Body Bootcamp, Burn the Fat Feed the Muscle, and even a few custom programs along the lines too. But the latest program I have been doing is pretty fantastic.
For the past few weeks I've been doing The Modern Woman's Guide to Strength Training from Girls Gone Strong. I purchased this when it was launched and it has been worth every single penny. I started with Phase 2 and am loving the basic yet very challenging workout routines. The best thing about this program is the video library. You can see every single move demonstrated and that is incredibly helpful, even though I've been lifting for 15 years there are new to me moves and having good form is essential!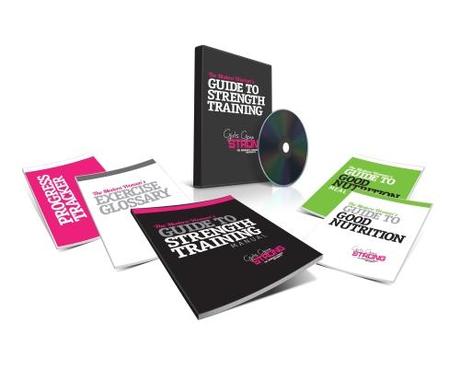 This isn't a sponsored post and I didn't even receive the program for free, I purchased it because I believe in what they are doing! Even with the base program you get the programs and video library. A few bonuses too, super shakes recipe booklet and a progress tracker.  The best thing about it is if you purchase the silver or gold program you get instant downloads! I spent an evening watching the video and printed out the program to take with me to the gym.
Who is this designed for? Beginners to advanced lifters! This is just as challenging to me as an experienced lifter, I just increase the weights. If you are looking for your next program I highly recommend this! I am loving the variety and challenge so far.