Taking 2 weeks of from working out is not something I do very often! Since we spent the last 2 weeks traveling around I was not about to bring enough workout clothes and have smelly stuff in my backpack. As much as I am dedicated to fitness I don't want sweaty clothes stinking up everything else. We didn't do laundry at all! So it has been quite interesting to get back into the routine of things.
My gym was closed this week for remodeling. Seriously horrible timing! We did get one workout in but they were closed from this past Monday to next Monday. Darn it!
My yoga membership didn't kick back in until Tuesday. But I went Tuesday, Wednesday and Thursday.
When you haven't been to a yoga or yoga sculpt class in almost a month wow are you sore after your first few classes back. So sore it hurt to laugh, sit, wash my hair!
Thank goodness for a lot of walking and mostly healthy eating in Thailand!
I am doing the next round of Best Body Bootcamp that starts in mid-October. I can't wait ! Tina's workouts a fantastic.
Coming back to a great fitness related package helped though! KLUTCHclub contacted me about receiving a free box (I just paid shipping). What is it? A monthly fitness product box that costs $16-$18 and you get $100 dollars worth of things in it.
The August theme was Health-On-The-Go. Perfect for me with all the travel that I do!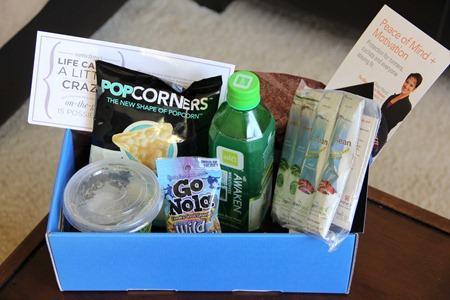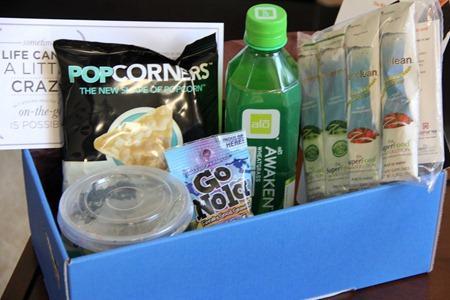 The box featured great products! Aloe Vera juice, granola, an on the go seaweed salad, a few other things but my favorite was one years worth of workout downloads from iBodyFit. Perfect the many hotels I stay in

Check them out! It is like Birchbox for fitness.
On a side note, the Popcorners chips were amazing. I want about 10 full bags of these!
The winner of the McCormick Gourmet Recipe Mixes giveaway is Kris. I will email you!