It has been a long time since I've been this happy to see Friday! Even though this week flew by it was stressful. Work is insane and the next few weeks are going to continue to be so. I am actually looking forward to the end of August. And I wasn't feeling all that great Monday or Tuesday either. Adds even more stress. When stress hits like this I do what I can to maintain my routine since I know that working out really does keep me sane. But this week is was a bit challenging. Opting to skip my workouts on Monday and Tuesday, Wednesday was just too crazy.
By yesterday morning my body was seriously needing a workout. I headed to  Yoga Sculpt but didn't push myself too hard. After a few days off I didn't want to burn myself out even more. By the time sculpt was over I was feeling a lot better. Heat, sweat, cardio, weights and yoga will do that. Getting that workout in helped with stress levels yesterday too, it was a very tense day and I tried my best to keep things in perspective.
When stress hits like this the first thing that tends to be impacted is my sleep. It was atrocious this week. Averaging less than 6 hours a night. Ouch! That is so bad for you and my body is feeling it. Along with that stress and not feeling well I didn't get enough lean proteins, fresh fruits and vegetables this week either. Another thing that really impacts your body. As soon as I got home from work last night (much later than usual) I poured myself a glass of wine and made a healthy dinner. I headed to bed as early as I could (10) and managed to eek out 6 hours of sleep last night too. Hopefully a low key night evening tonight will help guide my body back to more than 6 hours of sleep.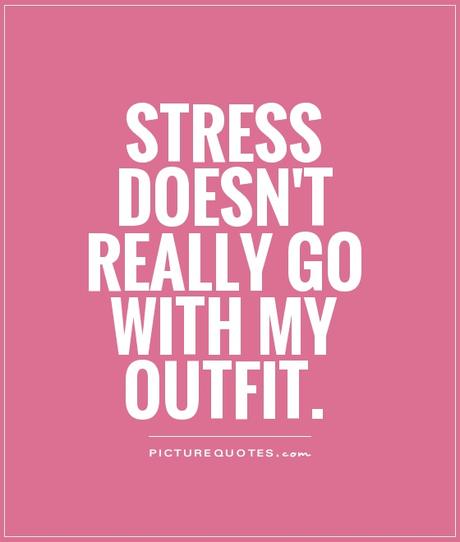 Sunday: Cardio and weights at the gym
Monday-Wednesday: Off
Thursday: Yoga Sculpt
Friday: Cardio and weights at the gym
Saturday: Trying a spin class at a new to me studio
Sunday: Hoping to head to an Alchemy A10 class or a Barre class
My go to techniques to help reduce stress:
Workout!
Snuggle with all of my animals
Go for a long walk with the dogs
Get in the kitchen and cook
Clean
Organize something
Watch a funny show (like Lip Sync Battle)
Read a magazine