We have been seeing sneak peeks of these stunning purple and pink highlighters by Wet n Wild for a few weeks. Well, as it turns out, they were part of an entire collection. This collection, called Queen of my Heart, features two highlighters, three eyeshadow trios, a kabuki brush, a lip palette, and different shades of a lip/cheek tint. I have everything but the brush to show you today.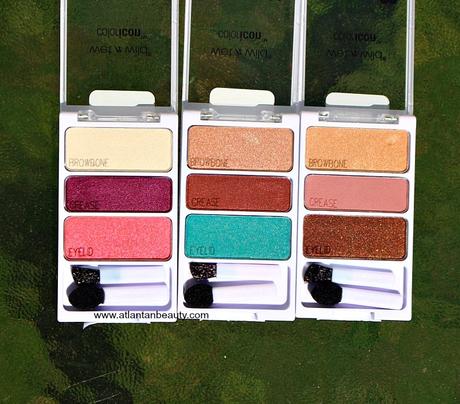 I was especially excited about the eyeshadow trios because it has been quite awhile since Wet n Wild has released any limited edition shadows. There are three limited edition trios: Heart and Heavy, Will You Marina Me, and Hieroglyphic Heart. Most of the time, their limited edition eyeshadows aren't the best. However, these seem to be very nice. I have swatched all of them and worn Will You Marina Me. It had good pigment and it was easy to work with. I also tried Hieroglyphic Heart yesterday and I didn't like it as much. The pigment was not as good, but if you want a soft, easy look, you might like that one. Overall, the texture of the shadows is really good. A few of them do feel a little bit chalky, but it isn't bad.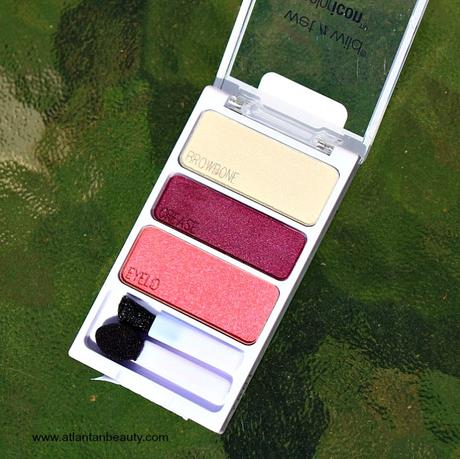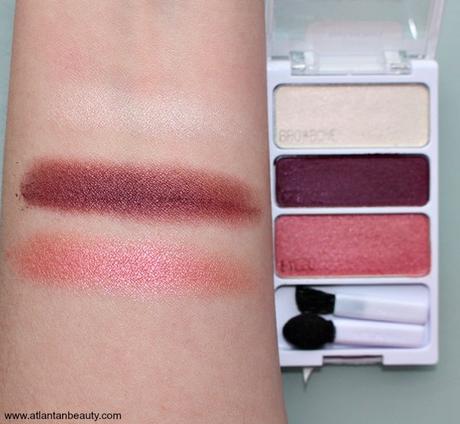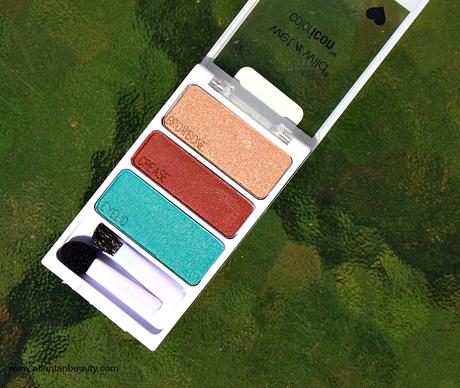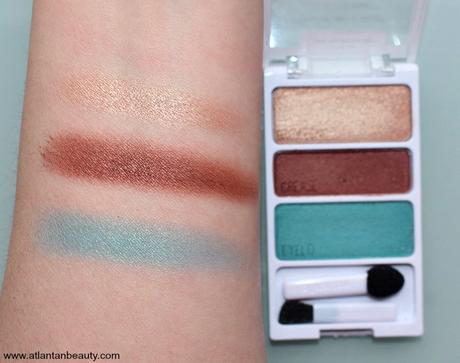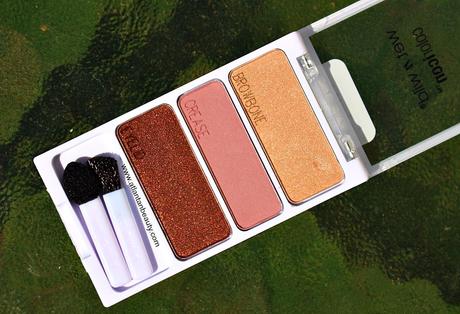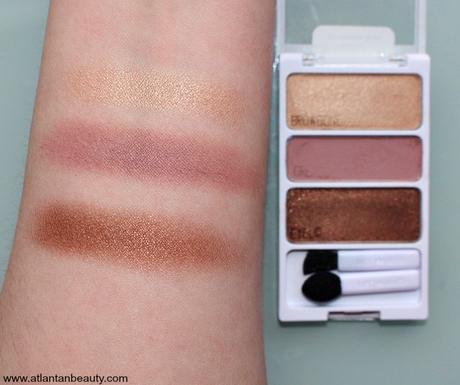 I've never been a fan of lip palettes. I don't know why, but I don't like using lip brushes. However, the lip palette in this collection looked too cute to pass up. Each pan is shaped like a heart and it does look a teensy bit juvenile, but it is still adorable. Most of the colors are very sheer and they have a glossy texture. You don't get a lot of product, either. I hit pan on a couple of the colors just doing swatches. This is something I will get a lot of use out of. I can see it being a cute gift idea for a young girl just starting out with makeup.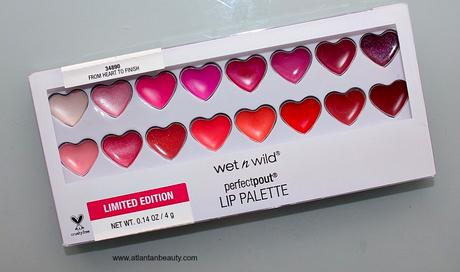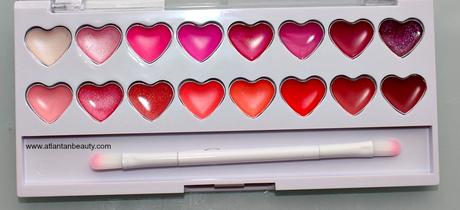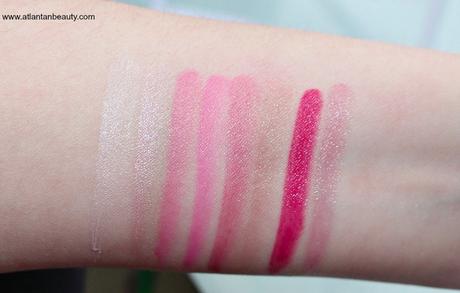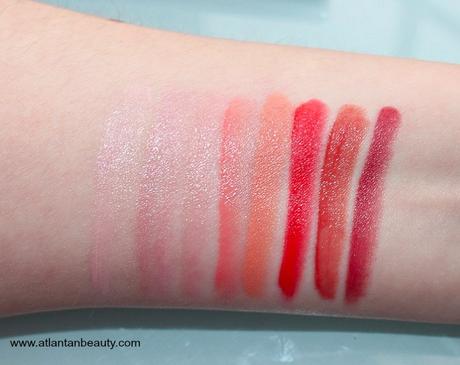 They also have a few different shades of a lip/cheek tint. I never like products like this. I might like it as a cheek color or a lip color, but never both. This isn't any different. I like it as a light flush of color on the cheeks, It blended easily and it wasn't too intense. However, I don't like it on the lips at all. It slides right off and it enhances any dry patches even though it feels almost like a lip balm. I have the shade Kiss me If You Can, which is a pinky coral.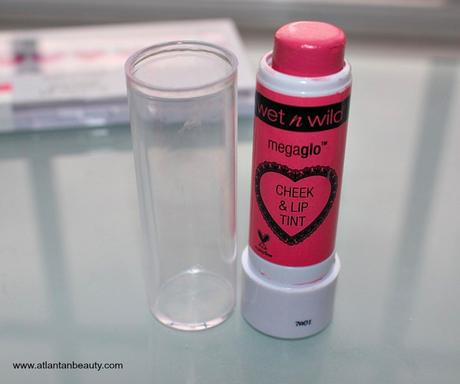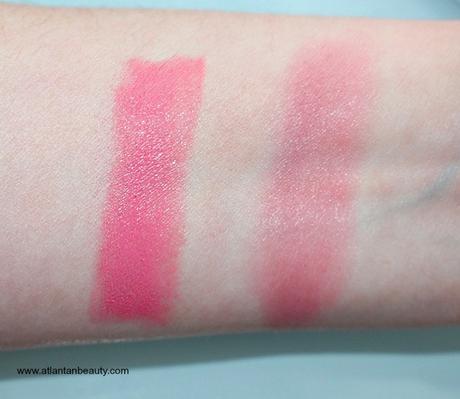 Last but not least are the newest Megaglo Highlighters. Duochromatic highlighters are all the rage right now. Lilac to Reality is lavender and The Sweetest Bling is a pinky coral. I am honestly not that impressed with these. They are pretty and fairly intense. They almost have too much pigment. The NYX and Kat Von D ones have just enough duo-chrome to make them fun and interesting. These are borderline too much and might be hard to wear for some people. I will say that these will probably look incredible on anyone with medium to deep skin. They also feel a little bit chalky and don't sit the best on the skin. I had to go over them with a beauty sponge to make them look better.
I do like that they have two shades so you can go very intense or combine the two to get something slightly softer.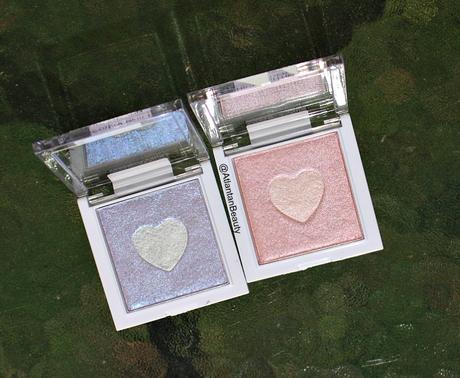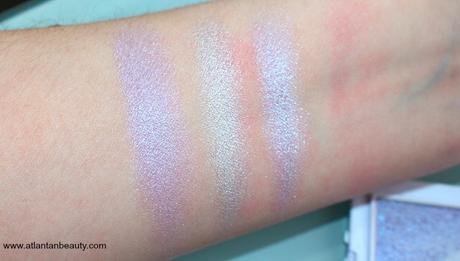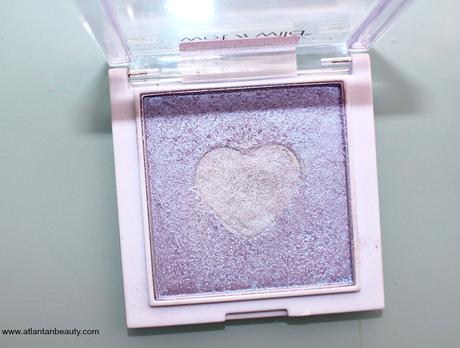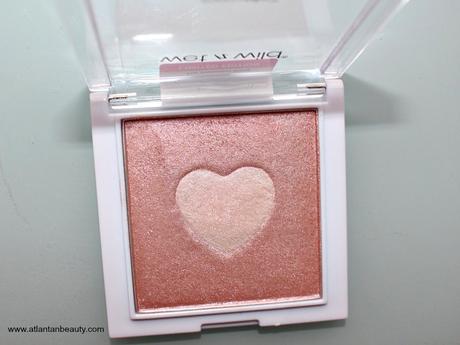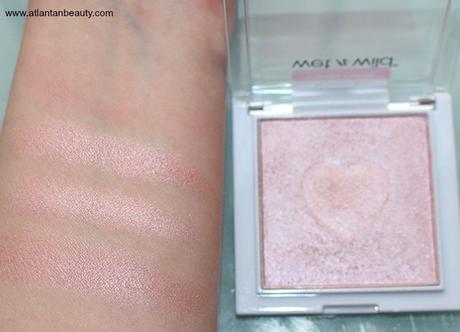 I love what Wet n Wild has been doing recently. Not only have they been releasing products that you don't really see at the drugstore, the quality has been amazing while remaining budget friendly. This collection isn't spectacular, but I do like it and it is very fun. This release, along with all of the other products they have recently come out with, makes me excited to see what they will do in the future. Keep it up, Wet n Wild!
You can now find this collection in store at Walgreens and CVS. It is also now available on the Wet n Wild website.