Like anyone who missed out on Too Faced's Sweet Peach Palette the first time it was released, I was ecstatic to find out they were bringing it back. Then we all found out there was going to be an entire collection and we all nearly lost our minds. In terms of presentation and shade selection, this is my favorite collection Too Faced has done. The packaging is adorable and the pinky peach tones are perfect for spring and summer.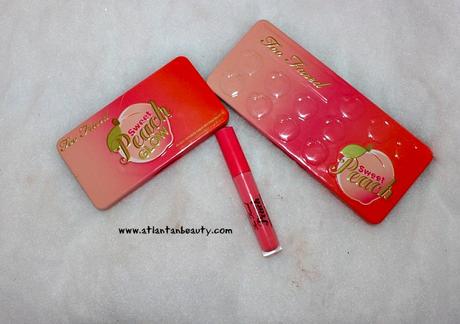 The second it launched at Ulta, I got the eyeshadow palette, Sweet Peach Glow Palette, and the gloss in Peach, Please. I was able to use my 20% off coupon, so I was even happier about things. I'm not going to swatch every single thing, at least not for the eyeshadow palette, because I will do full reviews once I have tried everything out.
I already love the eyeshadow palette and I have only used it twice. So far I find that the shadows have good pigment and they are pretty easy to work with. I still have a lot of testing to do, but so far so good. The only thing I have noticed about the shadows is that some of the matte shades do kick up some powder. Oh, then there is the scent. It really does smell like peaches. The scent is stronger than I expected, but I still don't find it to be too intense. Of course you have to take my opinion on the scent with a grain of salt. I have been having sinus problems for the last few weeks.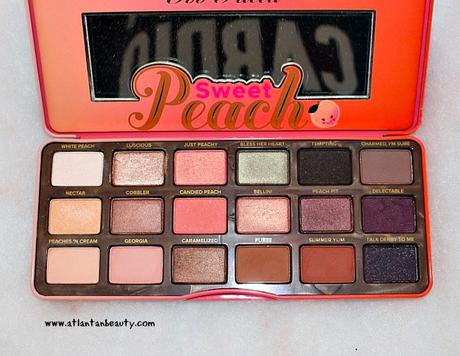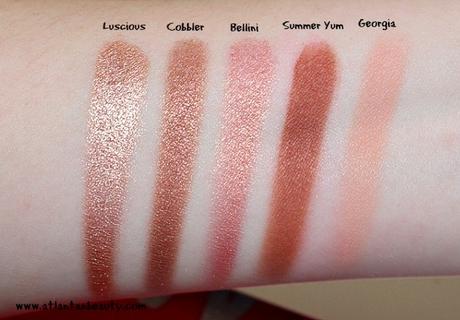 I am not a lip gloss person, but these caught my eye. I chose Peach, Please! after much deliberation. This color is a pretty light pink with just a hint of peach. One thing I do like about these glosses is they leave behind a stain, so the color will hang around for many hours after the shine has worn away. It isn't too thick or sticky and I would say the color pay off is semi-opaque. The scent of the glosses is much more synthetic than the powder products in this collection. Luckily it isn't too strong and it doesn't linger. Otherwise, I'm not sure I could handle it.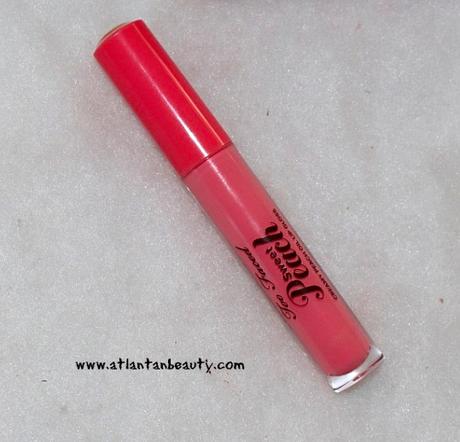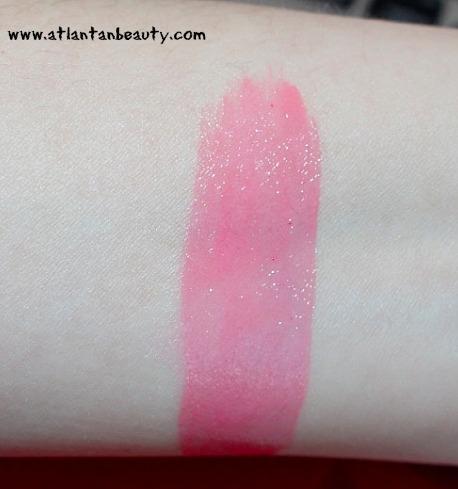 I couldn't not get the glow palette. I almost decided against it because I have enough highlighters and I don't use blush or bronzer very often. However, I am happy I did. Using all three colors together really brightens and warms my face up without looking heavy or muddy. The color payoff is light, so if you don't have fair skin, this won't work for you. I like my blush and bronzer to be on the light side and I don't mind working with it. I can definitely see where people would not like this palette, though. Also, the bronzer and blush have a slight sheen to them.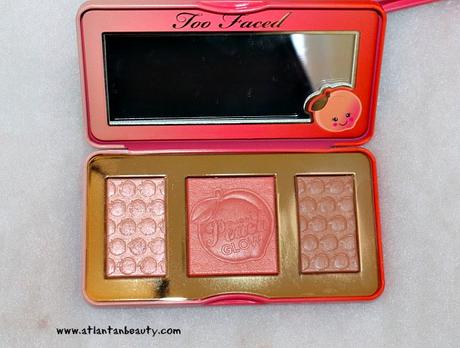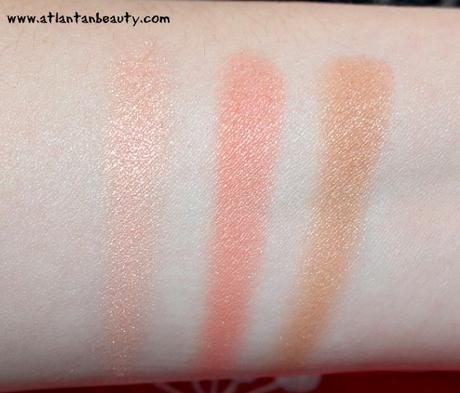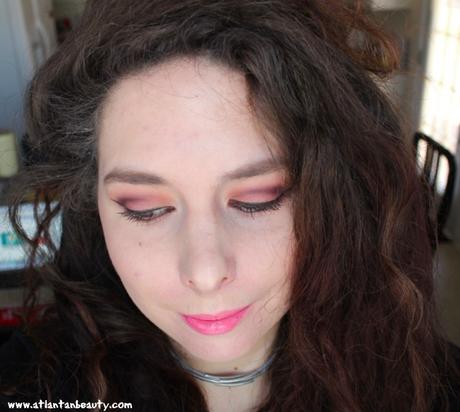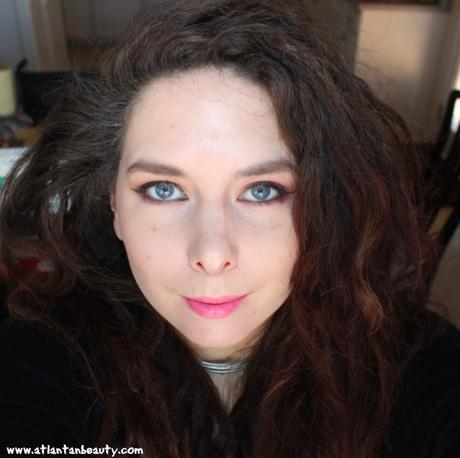 After I try out each of these a little bit more, I will do full reviews for each product. I am debating on getting another shade of the gloss because I want a more peachy or orange one. I like the color of Peach, Please! but it is a little too pink for my taste.
I have a ton of great stuff to share with you guys, so stay tuned!
See you soon.