I've not tried a lip gloss nor a lip balm for a while – cos glosses generally don't give me the color intensity I want, while I'm sticking to Vaseline as an all-purpose lip balm. But hey, who can say no to a sexy Burberry product? The gunmetal finish gets me everytime heh.
Burberry First Kiss Fresh Gloss Lip Balm – SGD$38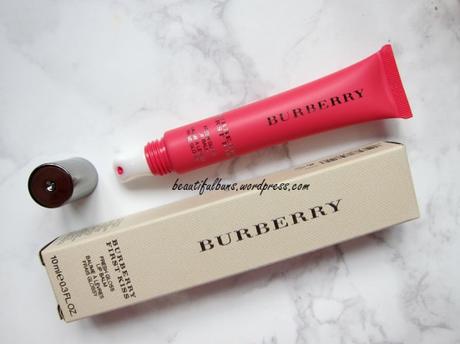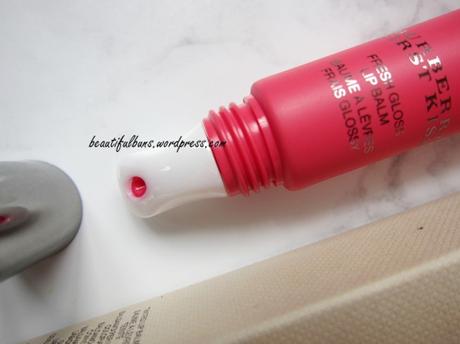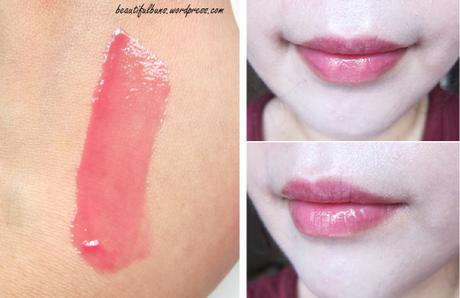 In Shade 03 Rose Blush
First impressions:
Squeezy tube with a tapered applicator tip allows for easy foolproof application.
Slight fragrance.
Glides smoothly onto the lips without tugging or pulling.
It doesn't feel sticky, and the lips glide over each other comfortably.
There's a slight pink tinge, but if you're getting this, it'll be more for lip hydration/moisturisation rather than color intensity.
What I love about this product is that even after it wears off (from eating and drinking), the lips feel distinctly hydrated and softer than before applying the product. Yay!
The one downside is its price – $38 for a tinted lip balm is slightly pricey. But hey, if your wallet is feeling slightly -ahem- "bloated", you can try getting this. It is afterall a two-in-one gloss +  balm, and it doesn't perform too shabbily.