Happy Friday, everyone! Today I have some information on a new, limited edition Wet n Wild Halloween Collection. This is completely separate from the Fantasy Makers Collection, and it consists of products that you can use year round.
There are three different motifs in the collection: Gothic Swan, Queen of the Nile, and Sultry Vamp. Each one comes with its own eyeshadow palette, two nail polishes, Mega Last Lipsticks (some are limited edition), and two lip crayons. Queen of the Nile also has a liquid eyeliner, and Gothic Swan has two of their eyeshadow crayons. Neither of those are limited edition.
I didn't get too much from the collection. I kept my selection down to products I would actually wear on a regular basis and that I was confident would have good quality. FYI, I hate the cream eyeshadow pencils. They creased like crazy on me. I did get one of the eyeshadow palettes, two nail polishes, and two lipsticks.  I think most of what I picked out came from Queen of the Nile. That set has some really pretty shades, and lets be honest, who doesn't want to channel their inner Cleopatra from time to time?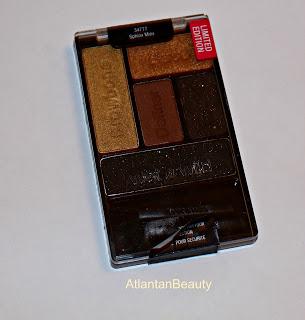 Up first is the Sphinx Minx eyeshadow palette, which has gold, copper, and black. It is a very warm toned palette and looks dramatic. But it can be toned down for an everyday look. You would just have to find a more suitable brow highlight than an antique gold. The quality and pigment is pretty good. The only not so fabulous part of the palette are the definer and lid shades. The look the exact same when swatched and applied. They have a lot of glitter in the pan, but it barely shows up. They apply horrendously! I took pictures so you could see just how horrible the darkest shades look. They are incredibly patchy and do not blend well at all. The other three shades (base, definer, and brow bone) are quite nice, though.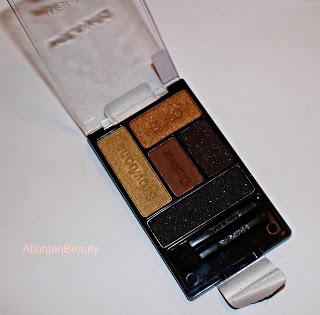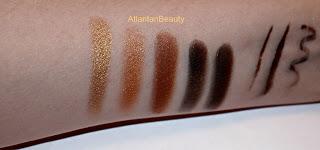 I also got two of the Mega Last nail polishes, Haute Hieroglyph and Purple Peacock.  Haute Hieroglyph would make a beautiful top coat. It has small and large chunks of beautiful gold glitter. Purple Peacock is a dark purple with a slightly golden shift. I don't think you can see it in the swatch. In order to see it, the light has to hit the polish a certain way, It is a gorgeous color and perfect for this time of year.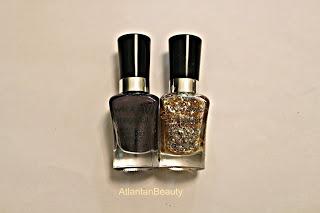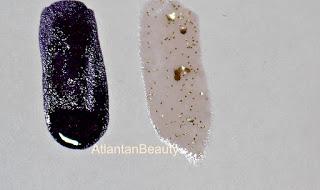 I had to get some of the lipsticks, of course. The lipsticks are the Mega Last formula. They are beautiful, but a little bit drying. The shades I bought are Cinnamon Spice and Pink Pyramid. Pink Pyramid screams summer because it is such a bright fuchsia. Cinnamon Spice, however, is perfect for this time of year.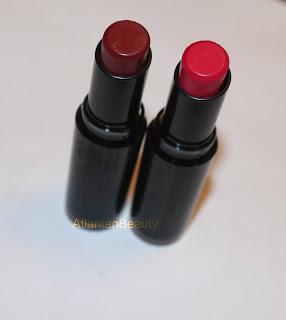 Cinnamon Spice and Pink Pyramid.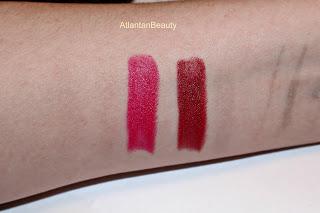 Cinnamon Spice and Pink Pyramid
And now for the FOTD pictures where you can see the products in action. The first two pictures show Pink Pyramid and all of the shades from the palette used how Wet n Wild recommends. In the second two,  I am wearing Cinnamon Spice and I used the copper base shade all over the lid, the defining shade in the crease, and along the lower lash line.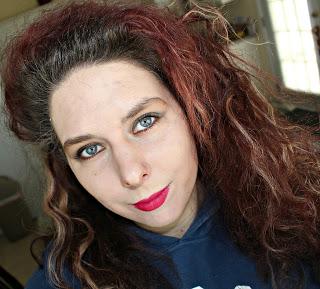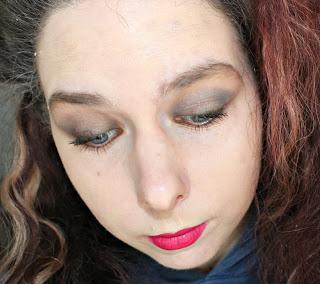 Horrible, right? The crewe and eyelid shades ruin the palette for me.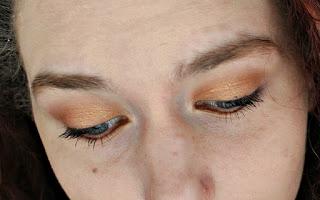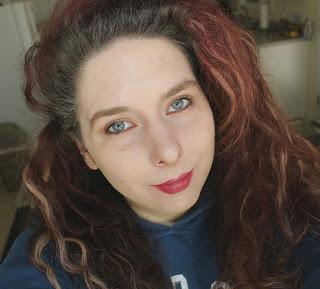 I have only seen this collection at Walgreens so far, so I am guessing it is exclusive to them. Don't quote me on that, though.
I hope you guys have a great day! I am going to go play with the Lorac Mega Pro 2 and some of the new Guerlain Holiday products. I will do a post on the collection soon. I am waiting on a couple more things to be delivered, which probably won't be until Monday or Tuesday.