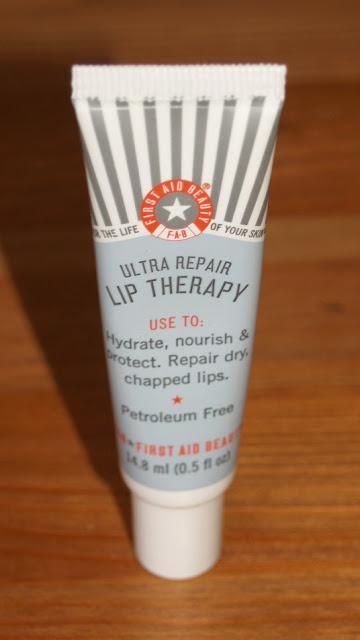 I was browsing in the Sephora skincare department (you know, as you do) and I saw this brand. I'd never heard of them before, but I liked the smell of their products and some of the package descriptions appealed to me. I was later browsing on Feel Unique, and once again I came across the brand in their bestsellers. Interesting, I thought. Let's find out what the deal is.
Turns out their Ultra Repair Cream is something of a legend in the skincare industry for its ability to moisturize even the driest and most sensitive of skins (full review on that coming soon). The Ultra Repair Lip Therapy, like the cream, has Colloidal Oatmeal to protect the skin, shea butter as a barrier and moisturizer and an "antioxidant booster" to help fight free radicals.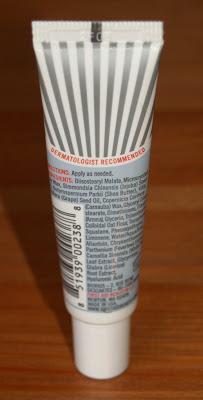 It's also petroleum-free, which is not only good for those who are sensitive to it, but for people who don't like overly slick, shiny or goopy lip products. And the hint of mint (sorry, had to) is delicious when mixed with the oatmeal. It applies matte, doesn't feel thick or heavy on the lips and absorbs very quickly (much like the cream, once again) to leave lips soft, smooth and hydrated, and the effects last past when you can no longer feel it on the lips.
Similar to the Nuxe Lip Balm in the pot, I feel like this lip balm actually nourishes the lips rather than just acting as a barrier to prevent further moisture loss. Because the formula is based on their cream, it has a more creamy consistency than most lip balms I've tried, and actually feels quite soothing and even a bit cooling.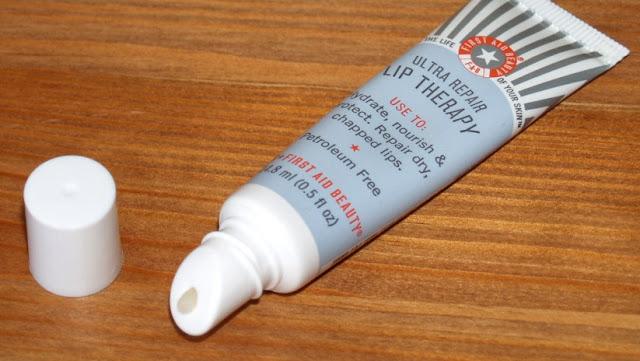 It has a convenient applicator tip, which makes it really easy to apply on the go - and not only is it non-shiny and nearly flavour-free, but the packaging is simple and gender-neutral, so if there are any lads out there suffering from dry lips, suffer no more!
I've heard a lot of people complaining about getting the product out of the tube because it's so thick. I had trouble too - the first time I used it. After that, once I got it going - no problems at all. I'd recommend just popping it in your pocket when you buy it before the first time you use it and there should be no problem.
I love this stuff. Not quite as much as I love the Nuxe Lip Balm, which I use as a night treatment every night before bed, but it'd definitely second in line. While Nuxe has a lovely orange-citrus scent, while this one's a combo of sweet oatmeal and a bit of fresh mint - so between the two I've got both my favorite lip flavours covered. This one's great to throw in my purse, whereas the Nuxe is in a heavy glass jar that I adore, but isn't the best for lugging about. I don't think I'll ever be without both of these, since I love them both! If you have allergies, are sensitive to petroleum, or are looking for something for kids or  a guy with dry lips, this is my top recommendation.