Try-it Tuesdays: 
This week is set to be all about protecting the ones you love and today we're talking about one of the most beloved members of your family, your pet.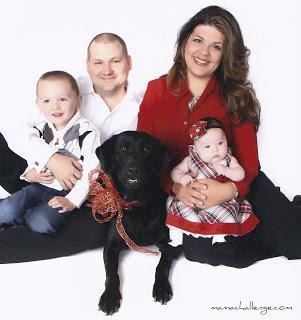 Meet our (other) baby, Birddie, pictured here in our family photo 2011. 
Our family pet is a black lab named Birddie. She has been with our family almost from the birth of our son in 2008. And like my other children, she also has a mind to go exploring - especially when our gate or front door gets left open, which unfortunately is more often than I wish. She has a tendency to get out so much that even my neighbors know her by name and bring her back to the house without even checking out her collar. And I can't even remember how many times I've ran down the street to try to catch her. I won't admit how many times she's been out, but I decided it couldn't  happen any more.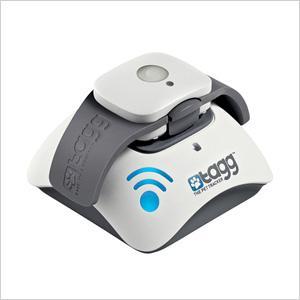 Birddie meet Tagg. This little thing is everything I had been looking for... Tagg—The Pet Tracker is an advanced pet tracking system equipped with GPS and wireless capabilities that enables pets to stay in touch with their owners.  The Tagg tracker is designed for dogs and cats over 10 lbs. and is a small, lightweight and durable device that attaches securely to an existing collar.   '
Built to withstand all the running, digging and jumping of a pet's busy day, the tracker is meant to be worn at all times, even while swimming.  The long-lasting battery can last up to 30 days, but actual battery life will vary based on usage patterns. And best of all you can track your pet from your IPhone! I know where my pet is at all times and what she's doing. And if she gets out of the "home zone" the program alerts you that your pet is out, as well as low battery and other alerts. (The only thing I can even say negative about this product is its battery life,which could stand to last a little longer, so make sure you follow the instructions in hope to maintain its maximum longevity.) 
While the cost is around $100 for the Tagg tracker, it costs around $8 per month to maintain GPS services with Verizon (you don't need another phone plan, it is embeded with the program.) But that's a small cost to pay to have the freedom of mind to know I can always find Birddie!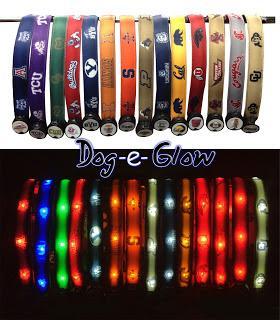 Looking for something a little simplier to know where your pet is? 

Another way to keep your dog safe is with a LED collar and leash set from Dog-E-Glow. 
Dog-E-Glow collars and leashes
 illuminate their entire length and are 
seen up to 1,000 feet away
for maximum visibility.
Collar and leash lights are visible when turned on in a steady or flashing mode

All products contain batteries that last up to 150 hours of use

ALL of the Dog-E-Glow products are:

Safe

Lightweight and highly durable

Weather resistant

Made of high quality nylon sewn around (100,000 Hour) LED bulbs

And did you see you can get your favorite college mascots or other fashionable designs?
Don't you love what technology can do to keep your family safe? 
DISCLAIMER:
I received one or more of the mentioned products for the sole purpose of this review. No other compensating was given and all opinions expressed are 100 percent my own. (Accordance with FTC's 16 CFR Part 255, "Guides Concerning the Use of Endorsements and Testimonials in Advertising.")