When I am not feeling well or have a case of the "blahs," I like to come up with a funky and fun makeup look.  I didn't plan on doing a festival inspired look, but that is what the end result reminded me of. This is a toned down festival look, meaning that is a lot simpler and less time consuming than most of the other looks I am seeing.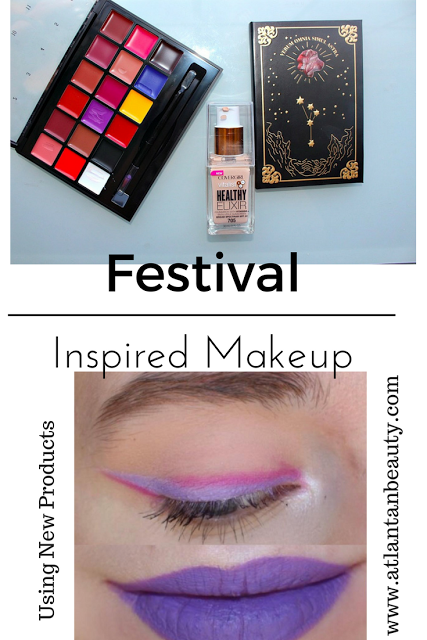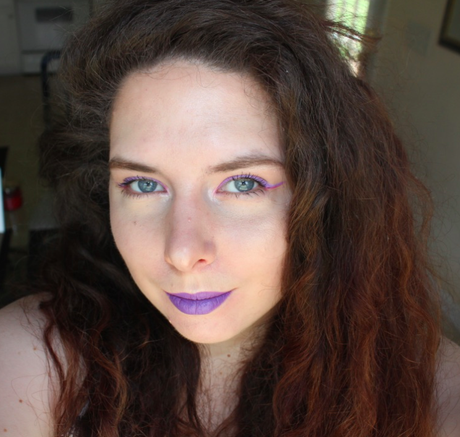 To prime my eyes, I used M.A.C's Paint Pot in Painterly. To create the wing, I used the shade Primary 1 (white) from the Anastasia Beverly Hills Lip Palette. I went over the liner with a light purple from Morphe's 35U Palette, which is my go to when I want to use colorful shadows. For some added visual interest, I used a bright pink from the same palette and applied just above the purple. To create a graphic effect, I only went half way and then I applied the same color right under the wing.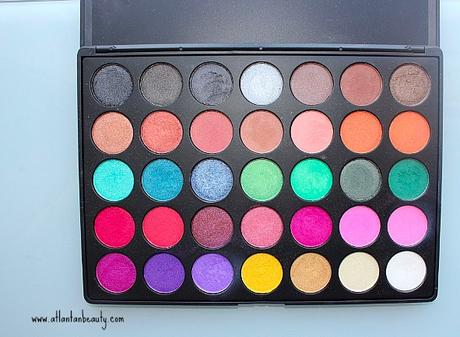 I lightly filled in my brows using the Kokie Cosmetics Precision Brow Pencil in Ash Brown and I finished off my eyes with two coats of the Essence The False Lashes Extreme Volume and Curl Mascara.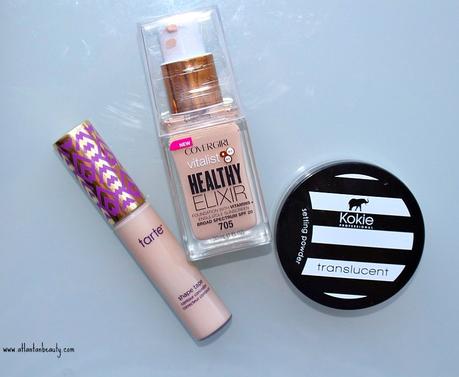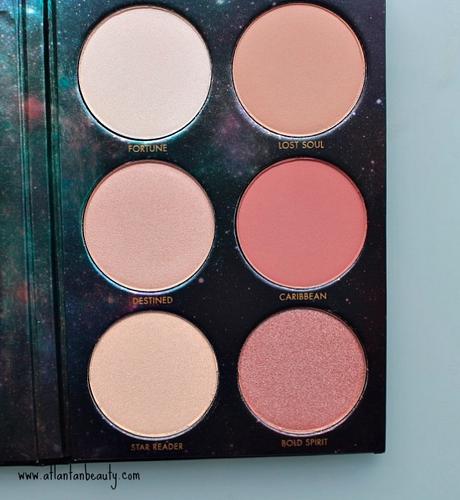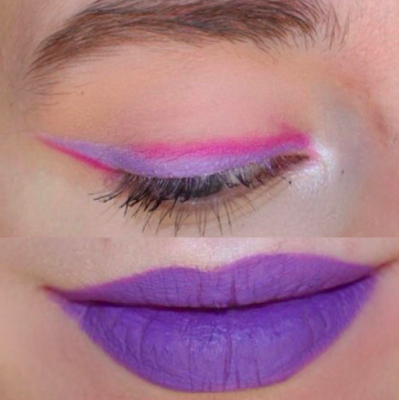 To prime my skin, I used Model's Own Anti Redness Face Base. I plan on doing a review on this soon, but I do not recommend it for oily skin. For foundation, I used the new Healthy Elixir Foundation by Cover Girl and to conceal, I used Tarte's Shape Tape. To set everything, I used Kokie Cosmetics Translucent Setting Powder. To bronze, I used the shade Lost Soul from Lorac's Pirates of the Caribbean Cheek Palette. To highlight, I used a mix of Fortune and Destined.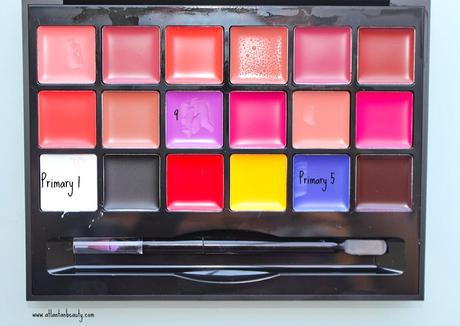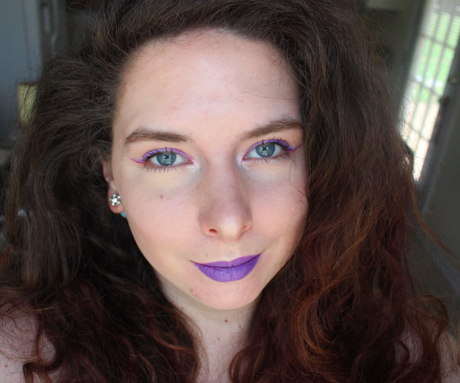 I used a combination of three colors from the Anastasia Beverly Hills Lip Palette to create the lip color. I mixed Primary 1, Primary 5 and shade 9.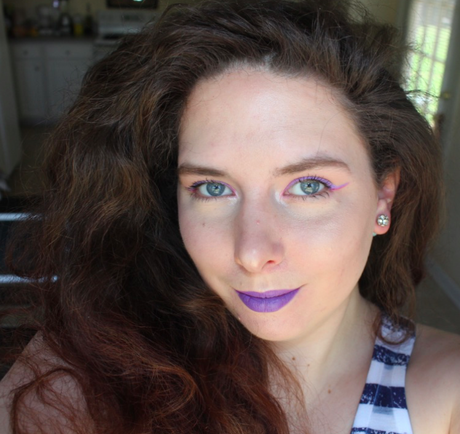 The eyeliner didn't turn out how I envisioned, but I still like it. This certainly isn't an everyday look, but it is always good to have some fun and be more creative. =)