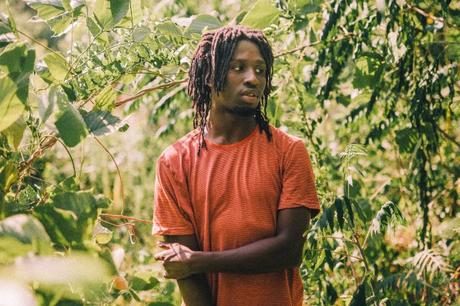 Feature by Sarah Spohn
The rustic pews of Atlanta's Ebenzer Baptist Church have given way to history-making icons like Martin Luther King J.R. and soon-to-be-household music name Jarrod Milton.
The twenty-two-year-old Georgia native grew up singing in his church choir, but never considered music as a career until college time. Out-of-the-box influences like Cee-Lo, Andre 3000 and Frank Ocean inspired the young black man to mix his early musical loves with modern-day bands and beats.
While Jarrod has been writing songs for about five years, many of the personal matters had yet to reach the light of day. That is, until his new album, Girl, will be released on Friday, Nov. 18.
The single, "Blue," has been compared to the sorrowful Sam Smith mixed with clear easygoing Kid Cudi influence. There's an evident emotion behind the twenty-something's voice and it's an emotion that is often void of today's soundscapes in modern music. While Atlanta is known for a bevy of hip hop groups, Jarrod is proving that vulnerable lyrics and personal subjects can thrive in the underground scene of A-Town.
Music website Pigeons & Planes perfectly described the singer songwriter's sound. "Jarrod Milton has a voice that can leave a listener's neck hairs standing on end."- Pigeons & Planes.
And you can bet Jarrod Milton's hauntingly musical presence will make its way to the forefront. It's a captivating sound, far less concerned with which genre, style, or type of fans it associates with. It's beautiful, dream-sequence music at its roots—to provide shelter and comfort in a sometimes otherwise broken world.
Filed under: feature friday Tagged: blue, feature friday, girl, jarrod milton, red