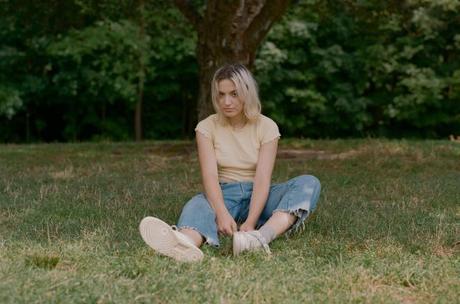 "She's so young, and she's so far ahead of me." This is a quote from a concert goer leaving Charlotte Lawrence's sold out show at Bowery Ballroom on Wednesday, and I couldn't agree more.
Is "cool girl pop" a genre? Because it certainly should be. For me, this month has been full of it. I saw Billie Eilish play a sold out show at Brooklyn Steel, and Chloe Lilac and Charlotte Lawrence take over the Bowery Ballroom, and let me just say these young pop stars are the epitome of cool. 
Chloe Lilac is a new voice on the scene, who released her first single, "Reckless," in 2017. She opened the show with a sultry, body-rolling track titled "Stolen Liquor." The 17-year-old Brooklyn singer is still coming into her own but it was nice to see her just having fun on stage, interacting with fans, and giving us some insight into the songs she was performing.
It comes as no surprise that as a teenage girl a fair number of songs had to do with relationships and boys, more specifically boys that "didn't give a fuck about [her]" (we can relate, girl). The song that stood out the most was an emotional, piano-driven song, "Jesus Couldn't Love Me." This is where Chloe really shined. The other songs in her set that were accompanied by a backing track unfortunately drowned out her vocals, but "Jesus" is where Chloe came off most confident and strong.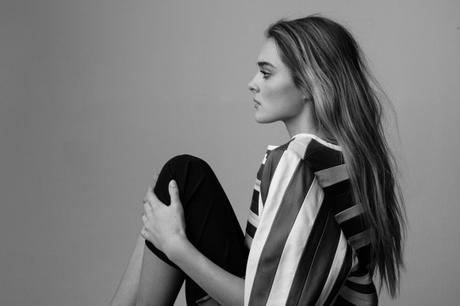 Charlotte Lawrence, Photo by Catie Laffoon
Shortly after Chloe's set, Charlotte Lawrence took the stage. Charlotte is also in her teen years, 18 to be exact, but her maturity is shown through how she commands the stage. Before we get any further, this. girl. can. SING. Halfway through the show, the LA-based pop singer, gave us a stripped down performance of "Everybody Loves You," and an unreleased track, "Bloodstream." The way she effortlessly switched keys and sang every note perfectly gave me chills. You could even see her guitarist look in awe along with the rest of the crowd.
Charlotte played every song from her debut EP, Young, with notable performances being "Just The Same," and "Psychopath," a collaborative Spotify Single that she wrote with Sasha Sloan and Nina Nesbitt.
Regardless of whether cool girl pop will become a thing, it was inspiring to see such confident, young women perform songs that people of all ages could enjoy and relate to. Unfortunately this was the last date of the tour, but be on the look out for when Chloe Lilac or Charlotte Lawrence come to your city.