Disclaimer: I was provided products/services for purposes of this post. However, the thoughts and crazy antidotes came from yours truly. 
For our household, spring time is nuts. Like almond, peanut, pecan mixup crazy. 
Especially this year, in less than 30 days, we've had both my husband graduate from law school, his birthday, my son's birthday and oh, yes, the (normally forgotten) Mother's Day. So when Father's Day pops up (only a few days before my son's birthday), it gets thrown out the door or I resort to giving the kids beautiful, however, last-minute crafts with a nice card as a gift. That's it.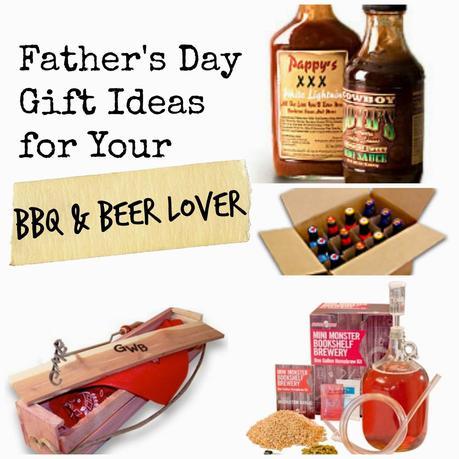 But since it is such a special time for my husband, I wanted something he could enjoy and possible enjoying doing with us since after four-years of tests, reading and presentations, he finally would have time to spend with us. I wanted something he would love to do and since we all love to cook, it was weighing heavy on the culinary concept - especially since I don't buy tools or anything to do with guns. I wanted something that would just be fun and enjoyable.
SO - I went with beer and BBQ. Original, huh? 
Yep, very family-like, right? Actually, it is. The beer actually is the Mini Monster Bookshelf Brewery One Gallon Homebrew Kit and looks a lot more like a chemistry project than a beer-making apparatus, but the instructions looked simple and we could do it together. Many great partnerships have been built and shared over a cold beer. So we could make it and then drink it (barring that the stuff tasted good when we are done.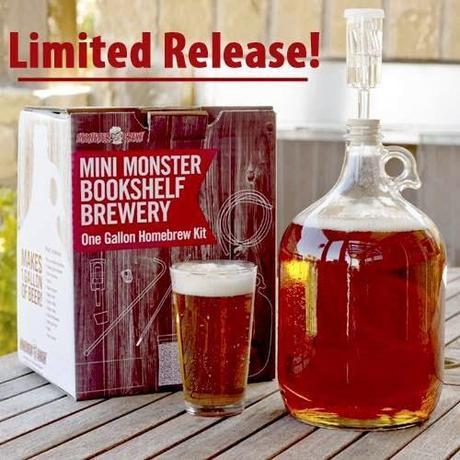 For the BBQ, I enrolled him in the BBQ sauce of the month club as another way to give him something he would enjoy every month. The subscription comes with two different sauces designed to encourage you to get to cooking or find something to dip in the sauce upon ripping into the box. And when your man loves BBQ as much as mine does, well it's clear that there never will be a sauce that he's not afraid to pair when a big rack of meat.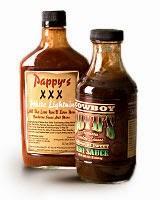 Since I just got these opened and wrapped, I'm not sure how the beer will turn out yet, I don't know the reaction yet but I am anticipating a leisurely Sunday afternoon. And even if the beer doesn't come out tasting like it deserves an award, it's not about the tasting, but more about the trying it out, right? (Then again, there's a QuickTrip down the street if I need to have alternatives ready.) 
Are you still looking for a Father's Day gift? Check out what I got for my husband as well as a few other options that he'll love. And if you order now, you can still get them in time before the big day and most of them with free shipping to boot. 
1-Gallon Home Brew Beer Making Kit
Great for beginner brewers, easy to follow instructions & small enough to fit on a bookshelf. We actually just released a brand new summer kit for Father's Day, the Beachin Blonde Ale.
$39.99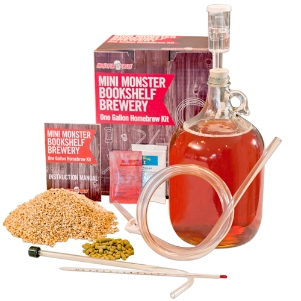 Variety of the Month Club
Combine any of our 39 clubs into one custom gift that's personalized to exactly what he likes! From wine, beer, chocolate and more, you can mix up a subscription for exactly he likes. 
Price varies with free shipping
Personalized Steak Branding Iron with Cedar Gift Box
He's got the skills to make a mean, juicy steak so it's only right for everyone and their dog to know who the master griller is. Treat your grill master to some red-hot pride with our best selling classic branding iron.
$59.95 & free shipping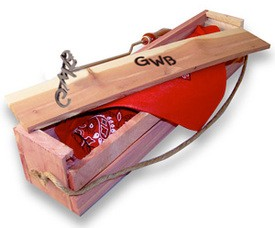 Personalized Stainless Steel BBQ Tool Set
A man's tools are a point of pride & the right ones make all the difference to a gourmet griller. The stainless steel set includes 8 essential grilling tools that come neatly displayed in a personalized aluminum carrying case.
$59.95 & free shipping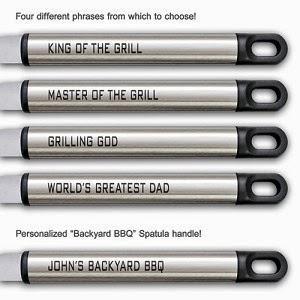 Beer of the Month Club
For the beer connoisseur (or that guy who just can't wait to make it and drink it! Each month he'll receive 12 bottles of the best micro-brews from across the nation.

Hope you have a great Father's Day gift in store! If not, choose one of mine...I mean these for him!