While decorating the wedding hall, generally the ceiling gets the least importance. The entrance is decorated beautifully, the walls are given much effort, the pillars are showcased very well, but the ceiling gets only the minimal decorations. Well, this is the common case in most of the Asian Weddings. To some extent, this is not limited to but applicable to weddings all over the world.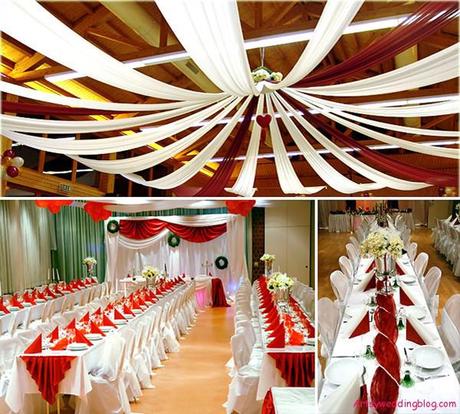 Well, there is a strong reason behind this. It is really difficult and also time consuming to decorate the ceilings. However, a well decorated ceiling can draw the attention of every people present there and give a whole new level to the overall decoration of the hall.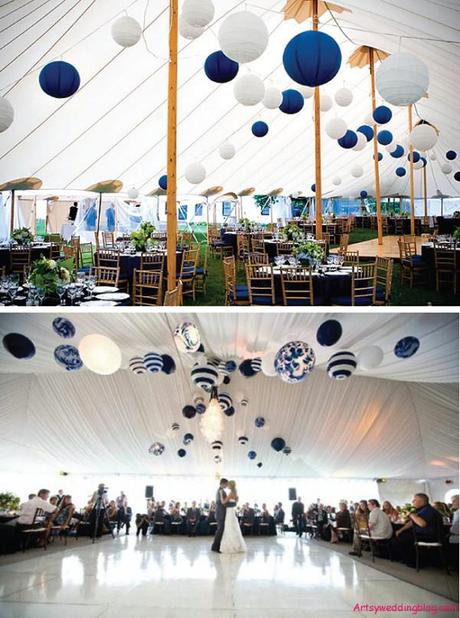 There are many good ways to give the ceiling a stylish and attractive look. No matter whatever you are going to try with the ceiling, the designs should be in a well balance with the other designs you are applying with the hall. Here are some tips which will help you to decorate the ceiling in a more appealing way.

 The first point you should consider while decorating the ceiling is nothing but the lighting used there. The lights should very well focus the designs that you are applying to the ceiling. While decorating, you should keep in mind the positions of the different types of lights present there. A dim light or excess light both can ruin the beauty of your decorations.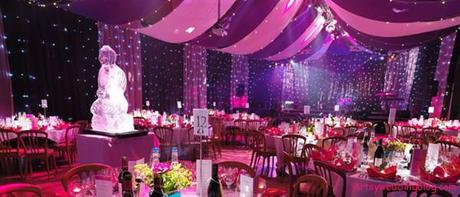 To decorate the ceiling, you can use some nice paintings. Well, these paintings should also be in well accordance with the other decorations of the hall. If you are decorating the hall in a classic traditional way, then you can't use a modern painting for the ceiling. While deciding on the painting, you should keep in mind that it should be able to tell a story.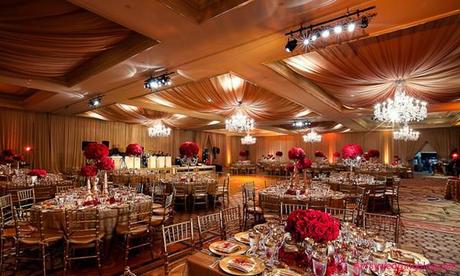 While, decorating the ceiling, use of stylish items is another great idea that can give some extra beauty to the decoration. Use of chinese paper lanterns, designed lights or any other item can be used here.

You should try to be creative enough while giving the ceiling a stylish look. Without prompting what other are doing, you can find your own way to decorate the ceiling and make them look most beautiful. You should decorate it in such a way that the people coming to the wedding should be amazed by looking your decorations.