I have a celebrity makeup artist friend Grego, and he's the sweetest, happiest, most positive person I've ever known. He's the sort of person who would pay very close attention to all presentations at all events, simply because he's that nice. He spouts the most positive sayings and is really wonderful to have around. Outside of Willy Wonka's Wonder-oompa-loompa-land, I think Grego must be the only person I know who can spew rainbows.
Why the long preamble about rainbows? Simply cos I attended Skin Inc's launch of their E-bar last week, and I'm still very much excited about their multi-coloured bottles. I know, I know, much of a cheap thrill.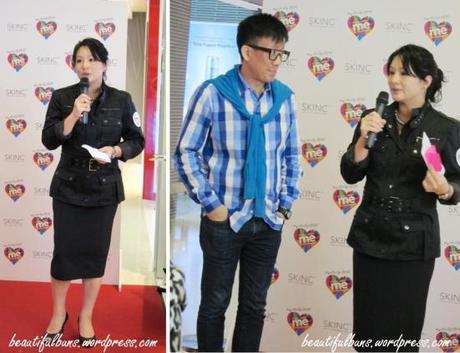 Starting the event – Avalyn Lim, Skin Inc's global brand strategy and product director and famed  (and super fabulous) fashion director Daniel Boey having a little chat about Skin Inc.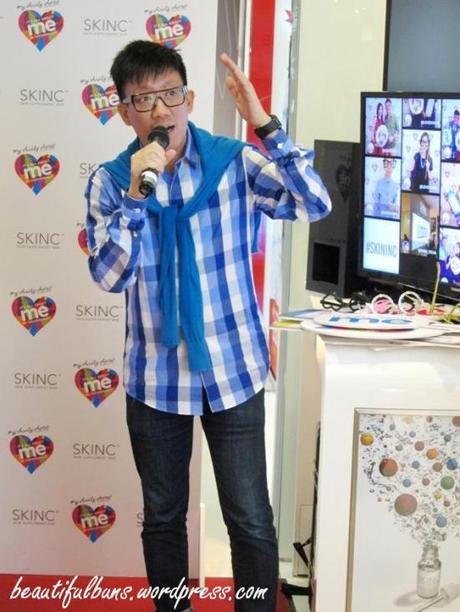 Did you know that Daniel Boey is allergic is so many things, including his own sweat? Oh dear oh dear the poor guy. According to him, he's tried so many different types of products, but Skin Inc's My Daily Dose is the only thing that works for him.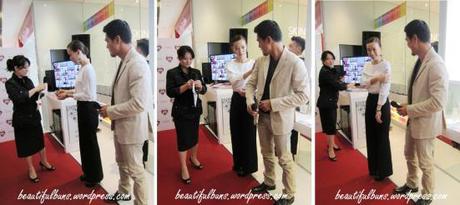 Behold – the stars descend!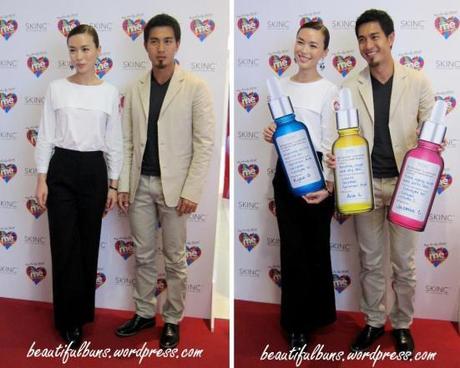 Rebecca Lim's skin is ridiculously good. I'm jelly much.

Every time I see a crowd of fans around Mediacorp artistes, I'm always so amused and amazed.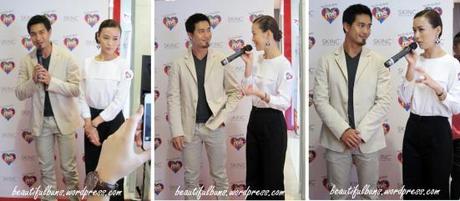 I'm so blinded by the radiance of Rebecca Lim's skin.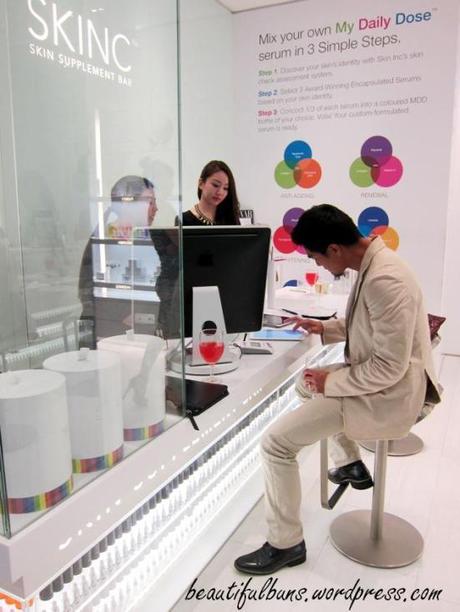 The very suave Pierre Png doing his own SKIN Check online to find out what he needs in his Daily Dose

Sigh. I really have zero star quality. How is it that Pierre looks so frigging cool doing his SKIN Check and I look like an ape with a mouth gape? Meh!
Anyhoos, here's how the Skin Check works – visit https://www.iloveskininc.com/skincheck/ and answer a few simple questions. The "online consultant" will then come up with the most appropriate concoction for you.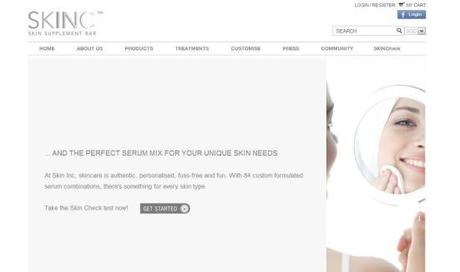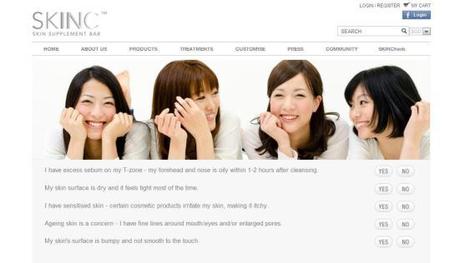 Once the analysis is out, the "online consultant" will suggest several serums (ie Retinol, Licorice etc) which are sourced, created and developed in Japan. You can add a total of 3 serums into your Daily Dose.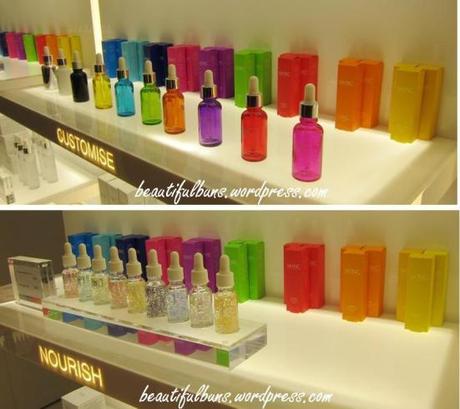 And next up, the toughest part of all – picking a bottle color to put your specially concocted skin cocktail in. I like peeenk.
The various clear bottles are the individual ingredients (ie Hyaluronic acid, Vitamin C, Vitamin A etc) which will be mixed into your very own cocktail.
For orders about $100, Skin Inc offers free next working day delivery within Singapore.
For orders below $100, it's a flat fee of $10.
International deliveries are made between 2 to 5 business days, with a 3-tier shipping rate charge starting from SGD$20 and up.
For more information and to shop at Skin Inc's Skin Supplement Bar, visit http://www.iloveskininc.com.
Meanwhile, I'll try out mine (which has hyaluronic acid for moisture, licorice for oil control and collagen for anti-ageing) and letchew know how it works?

0.000000
0.000000