On Monday, I ditched my usual black (outfits) and blues (hello, even the most awesome of us suffer from Mournday blues) to head over to the launch of the new Tsubaki range. Meeting the Tsubakis was more fun that I'd expected (and now I sound like I met the future in-laws)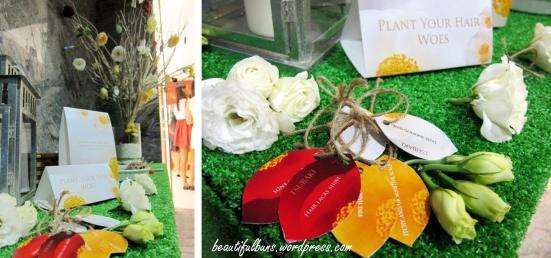 Being asked to select our hair woes and planting them on the tree – I straight out asked if I could just plant the whole bunch, considering the fact that my hair is shit. haha.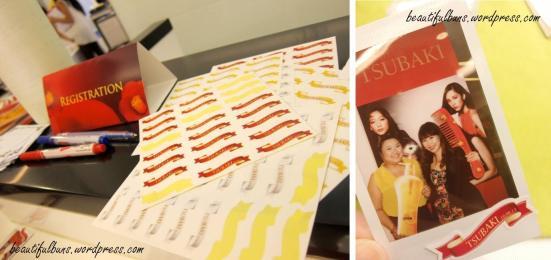 Taking polaroids to place on the guestbook wall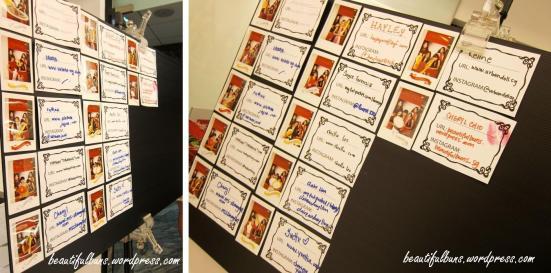 Can you see me can you see me?


An appropriate display of the new and improved Tsubaki products…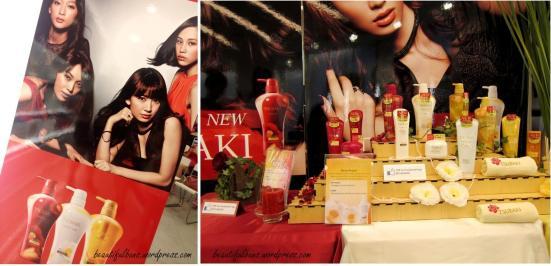 And le models – who not only look skinny and gorgeous but also have hair that could put a silk-spinner out of business. meh!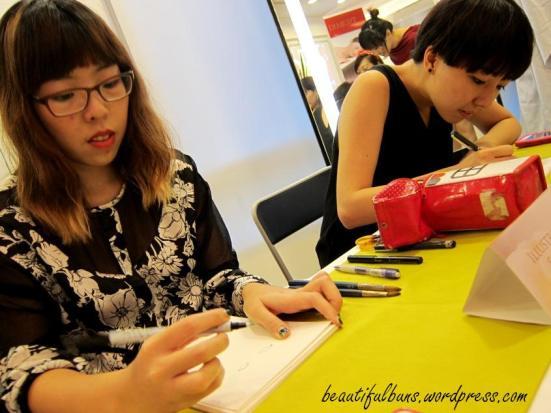 One of the side activities – getting our illustrations done. Both artists had different styles, and since the one on the right was taken, I happily plonked my derriere in front of Sharon (in glasses) and let her work her magic.

Me taking shape on the paper.. at first I was like "dafug am I so colourful?"

And as she slowly progressed from using markers to a wet brush, I was like "holymotherofawesomeartists!"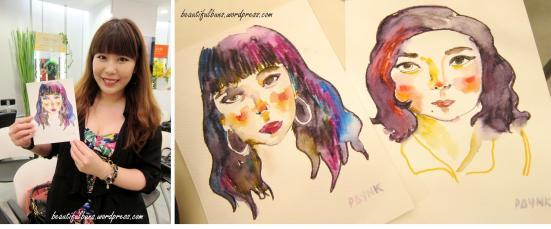 One of the more artistic renders of myself so far – that's Christina on the right. She has a body whilst I'm a floating head. lol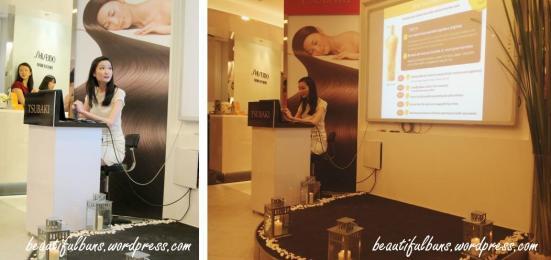 Ok enough fooling around – time to pay attention!
Basically, what you need to know is:
Tsubaki was launched in 2006
The new Tsubaki contains Arginine, which repairs melanin holes in your hair for healthy shiny hair
Of course, it still contains camelia oil
By the way, Tsubaki is camelia (in Japanese)
There are three ranges – Shining (for shine and moisture), Damage Care (Intensive repair) and Head Spa (Scalp care).
Price list
Shining Shampoo / Conditioner: $17.90 (550ml), $8.90 (220ml)
Shining Treatment: $15.90 (200g)
Shining Mask: $19.90 (180g)
Damage Care Shampoo / Conditioner: $18.90 (550ml), $9.90 (220ml)
Damage Care Treatment: $16.90 (200g)
Damage Care Mask: $21.90 (180g)
Head Spa Shampoo / Conditioner: $19.90 (550ml)
Head Spa Extra Cleansing: $15.90 (280ml)
Head Spa Hair Mask: $22.90 (180g)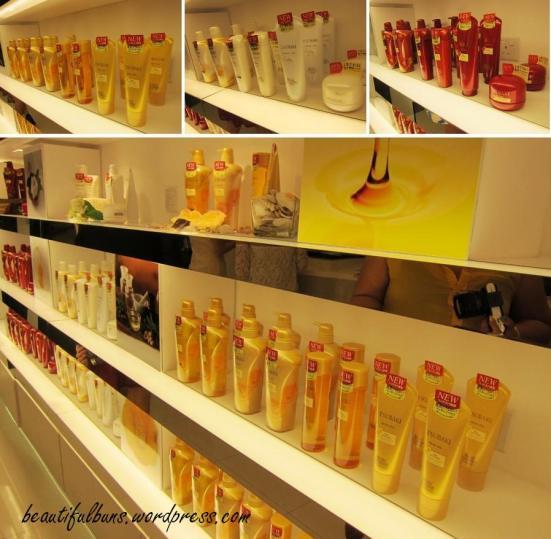 And a last look at the products before I head home to try mine – I opted for the Head Spa cos it supposedly gives you healthy hair with more volume, and you know me, I just like it big, BIG, BIGGGG.