The one thing about journalists and editors is that although we might be exposed to the largest array of beauty products that'll make any beautyholic piss her pants, we have a tendency to return to our comfort zone.  This is the exact reason why I've been using the same color palettes for my eye makeup – black, black and black. And sometimes smoky when it smudges. heh. But you know what? With these new colours from YSL, I am actually tempted to venture out of my comfort zone.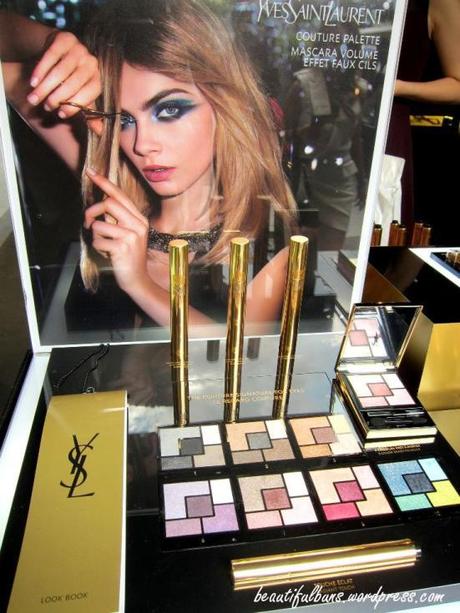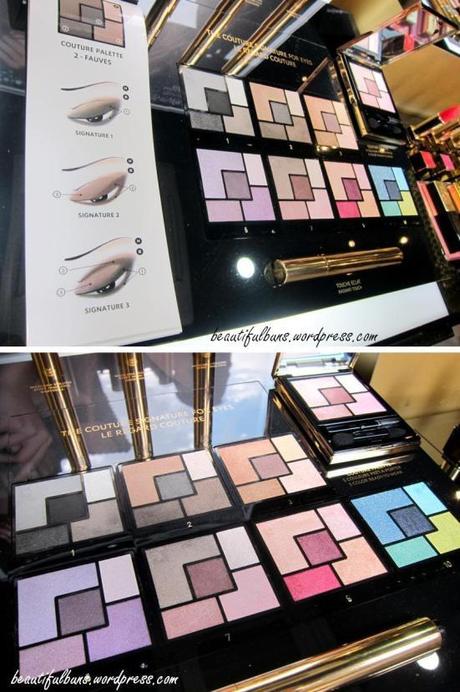 8 Gorgeous variations for their new Couture Palettes – the bottom right hand one is the star palette
:D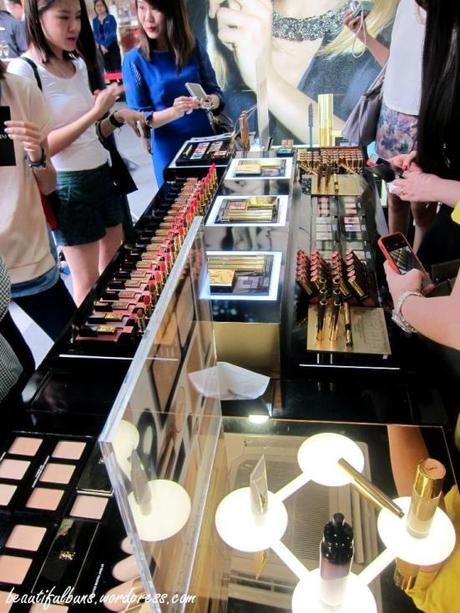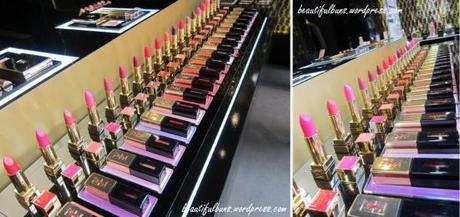 A super wide array of lip colours – super pretty!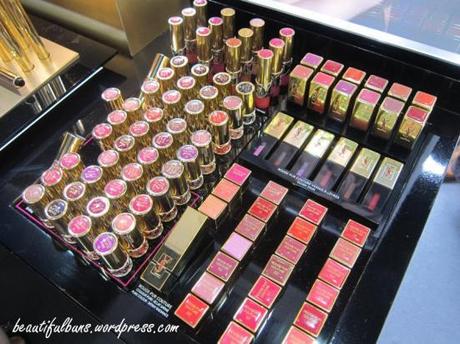 Their lipsticks (shade 52 is still sold out!), and the Lip Stain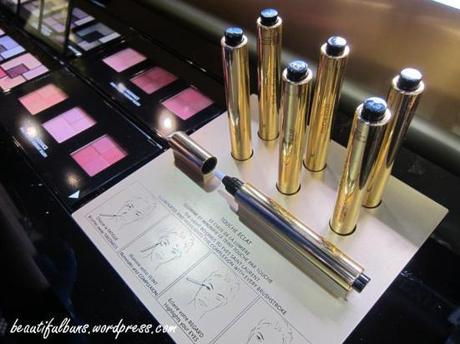 Their famed and highly-popular Touche Eclat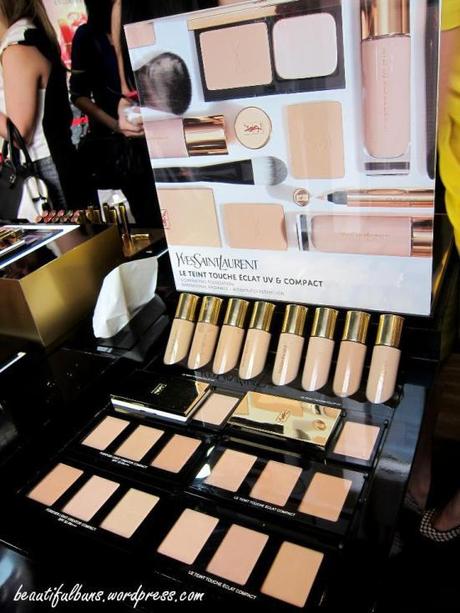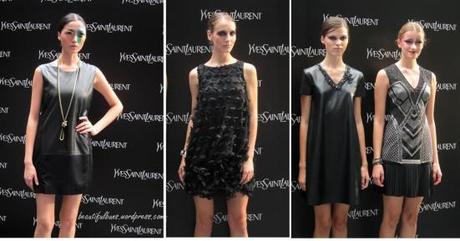 Looks created by the makeup artists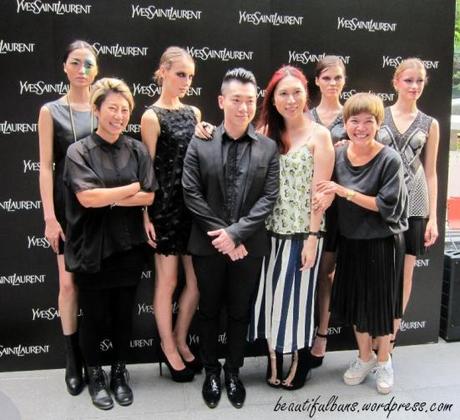 The artists and their models: L-R: Dollie Seah, Francis (from YSL), Ginger Lynette and Melissa Yeo

And the Brand Manager giving out tokens of appreciation to the makeup artists. Oh hai there, it's me too. Cos I won the YSL Bingo game and $500 worth of products!
:D
This means you can look out for more YSL product reviews on my blog soon!