Anddddd he's back! Almost a year after I first had my awesome makeover by Romeo Eun, Laneige's Global Makeup Artist is back in Singapore again. This time, he conducted a skincare and makeup workshop to teach us how to achieve Song Hye Kyo's natural look in The Winter, The Wind Blows.
Why, Song Hye Hyo was even present at the workshop held last Saturday at the Swissotel Stamford.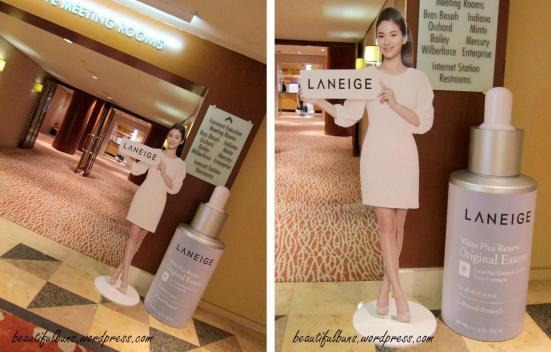 Ta-dah! Song Hye Kyo


The set-up on the stage. And look, Song Hye Kyo was on stage too!

Seated at my table with plenty of Laneige products for us to play with.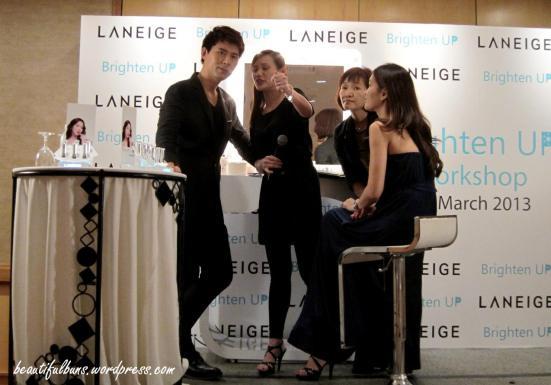 Doreen, Laneige's brand manager pointing me out to Romeo and telling him how gorgeous she thinks I am. not. muahahha. I think she was just pointing out me as a journalist to him.

Making his introductions and greetings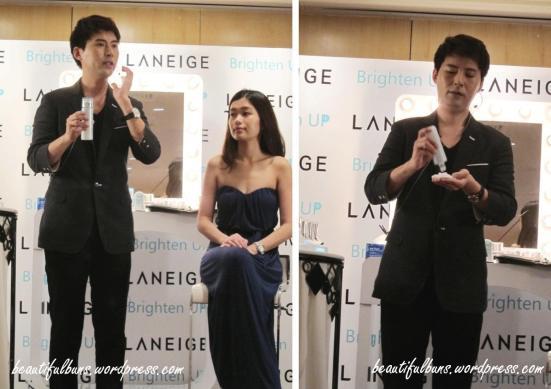 The first step of the regime – the Skin Refine (aka toner)

A live stream of what was going on – totally impressed by this cos the camera used has a beautifying effect – see how gorgeous and glowy the model looks?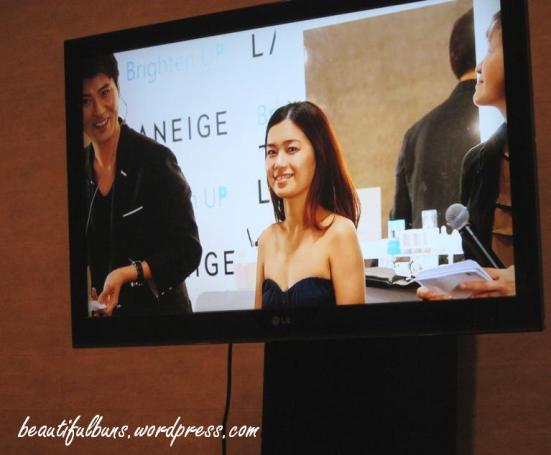 This is totally a CF-in-the-making shot.

Step 2: The Emulsion, which acts as a skin softener and is a lighter version of a cream for those who dislike heavy creams during the day.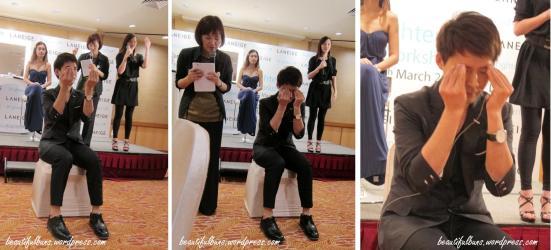 A little value add from Romeo – him teaching us how to massage our eyes while at the desk. Just rest your elbows on the table top, use your body weight and lean gently against your fingers (rather than press your fingers against your eye brow bone).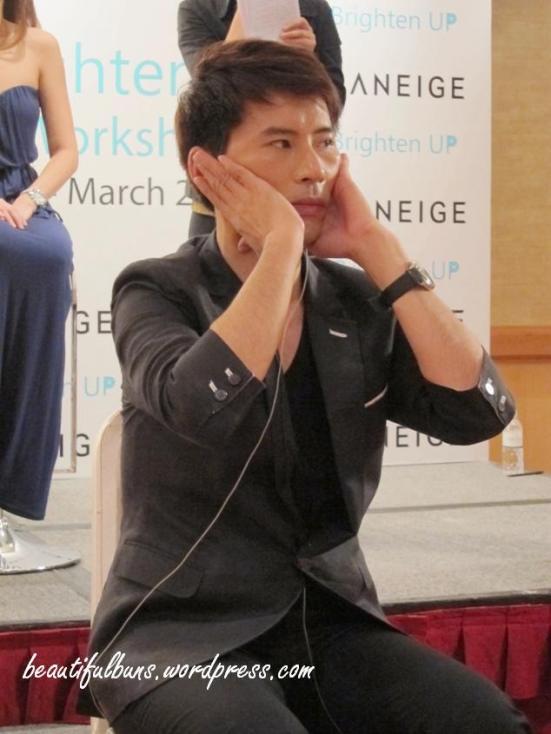 Pressing your palms against your face and pulling back gently towards your ears can help in a V-line face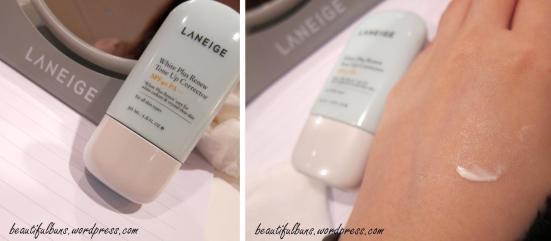 Next, sunblock. I love love love this White Plus Renew Tone Up Corrector, which gives a beautiful radiant rosy glow and isnt too drying.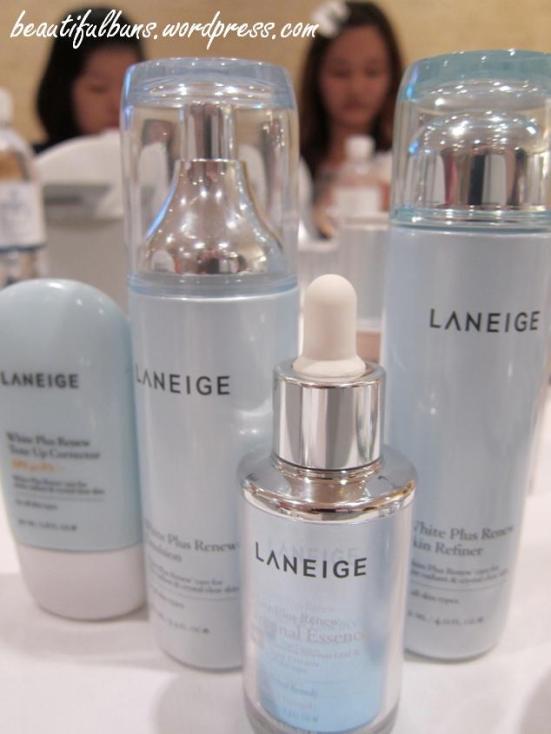 The Laneige White Plus Renew range of skincare products used.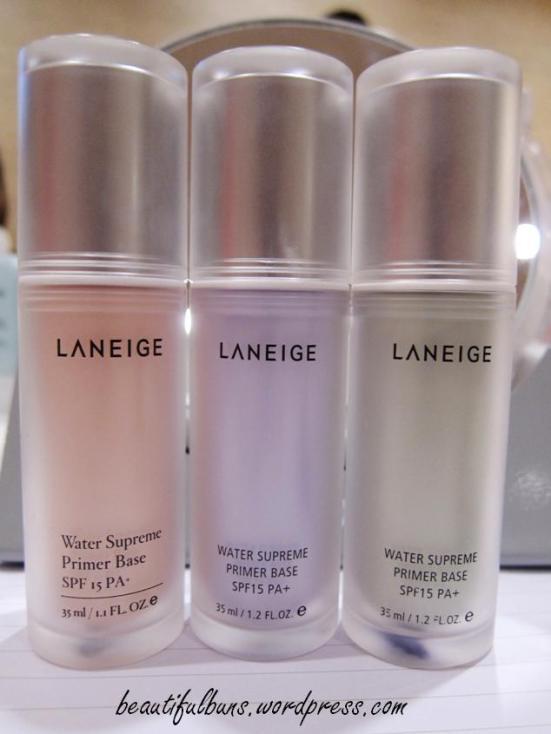 Now, makeup time! Start with the primer – the pink primer on the left is for normal skintone. For those who are more sallow and want to have a little more tinge / rosy glow, use the purple. For those with reddish or sensitive skin, the green primer base is recommended.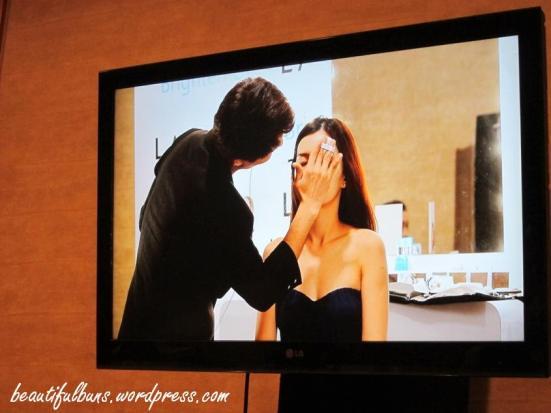 After applying le primer, proceed to dab on the
Snow BB Soothing Cushion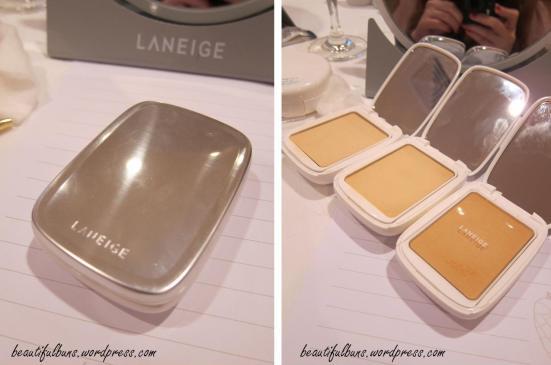 Set the BB Cushion with some powder – this is the new Forever Definite Compact Foundation SPF32 PA+++

A majorly convenient item – a lip and cheek pot called the Lip Dual Pot.  I only swatched the Cheek colours, which are a powder finish. Loves. Wanna know the lip colour? I'll have an "after" photo later.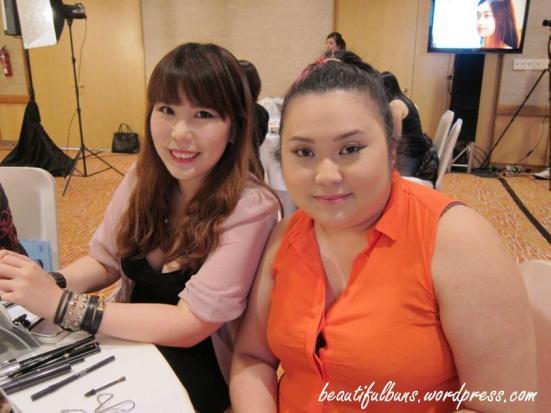 And tadah! Do we look like Song Hye Kyo?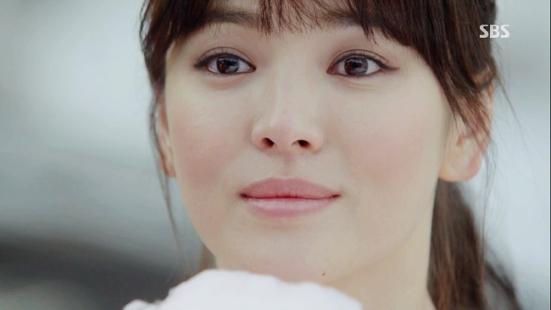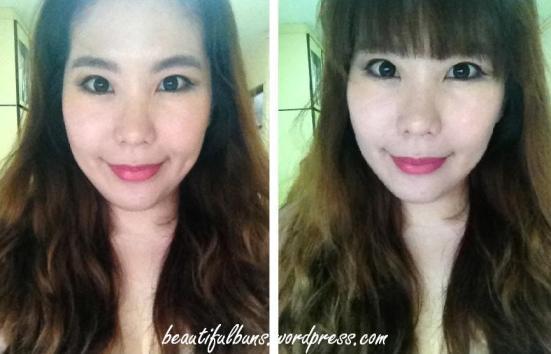 C'mon.. admit it. I look like her right right right? hahaha. FINE, so I don't.  P.S. Check out le Korean brows.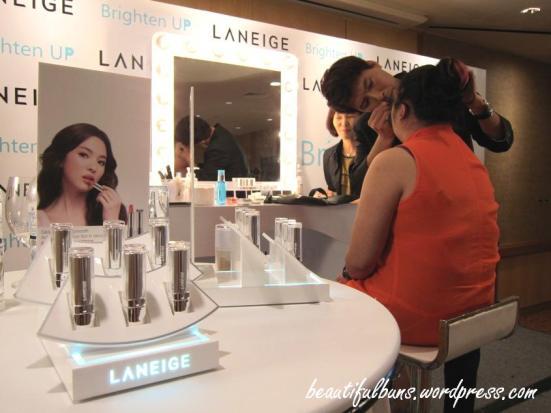 Me successfully badgering Christina into letting Romeo do some Korean brows for her.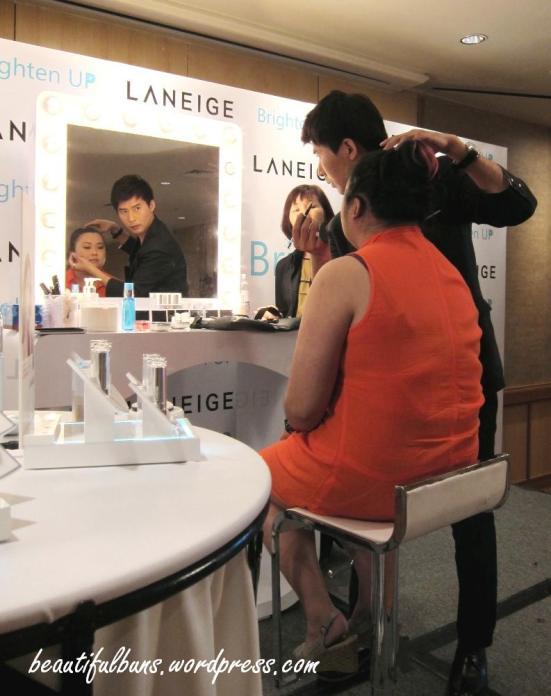 woah. The man looks handsome here, doesn't he?!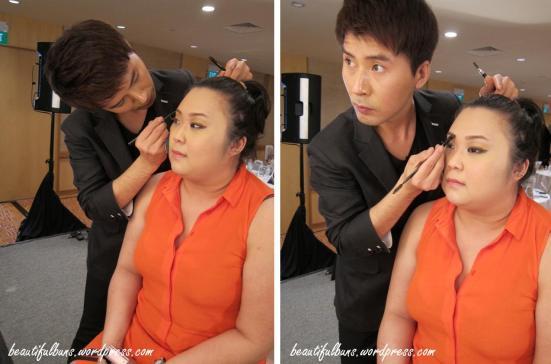 Brows done professionally. Romeo says that Korean brows are thick and short, so that it makes your face look smaller and younger.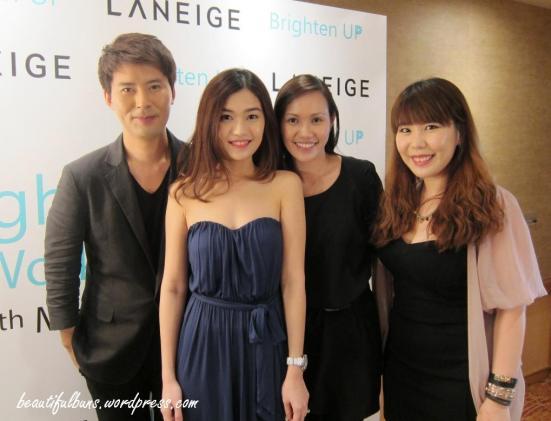 Last shot for the day! Romeo, the model, Doreen and meeeee.