Facials are such a hit-and-miss thing – you either love them cos of the perfect afterglow, or you hate them cos they turn you into one of the extra orcs on Lord Of The Rings. I'm really grateful that I haven't yet had a terrible reaction to any of the facials I've gone for  (plus I'm also quite picky about the ones I try). Here's another good facial to add to my list.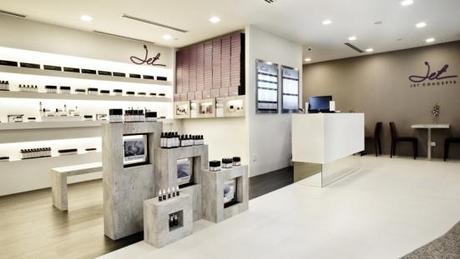 I visited the Jet Concepts flagship store at Wheelock Place, #03-03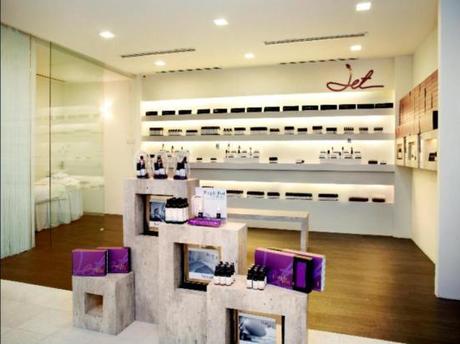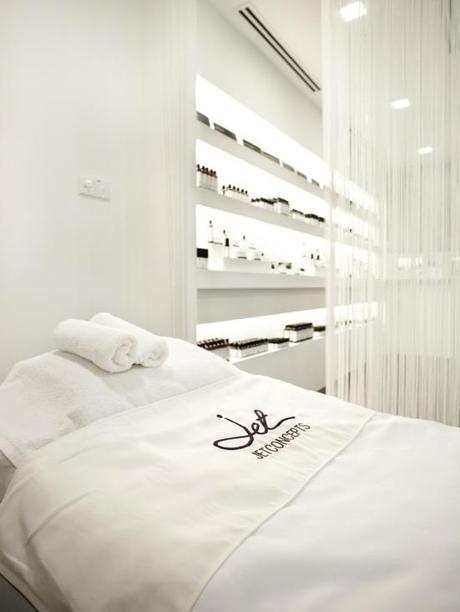 This isn't the exact facial treatment room – it's actually outside, at the reception area where they sometimes hold demonstrations to show potential customers what they're up for.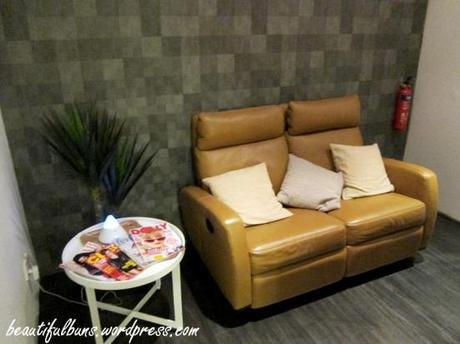 Heading in towards the actual treatment room – first, you pass by this sofa which directly faces the lockers…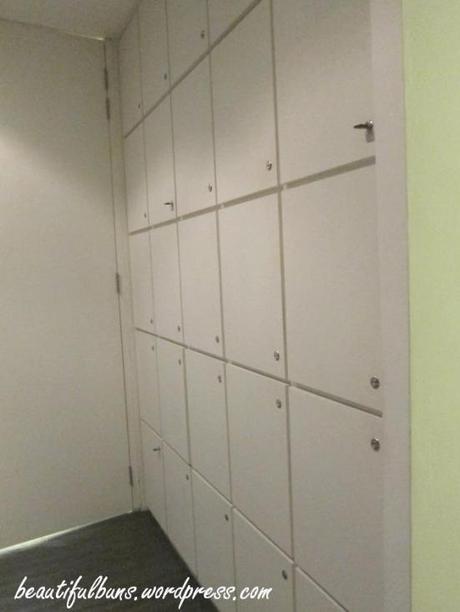 … here are the lockers for you to deposit your bags before heading in. You'll get to hold on to the key, but it didn't come with an elastic band, so I ended up looping my own hair tie into it so that I could hang it around my wrist.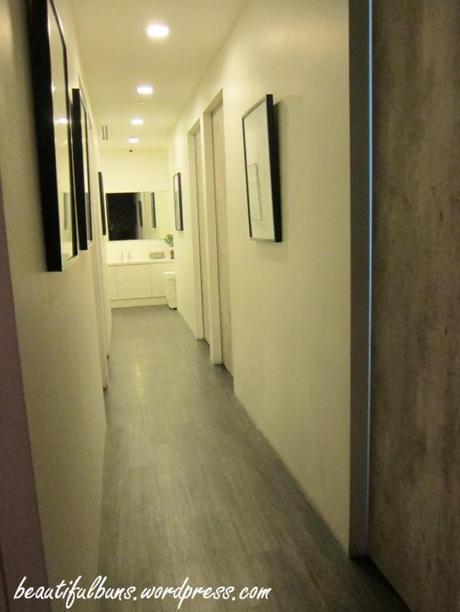 The corridor leading to the various treatment rooms – cosy and clean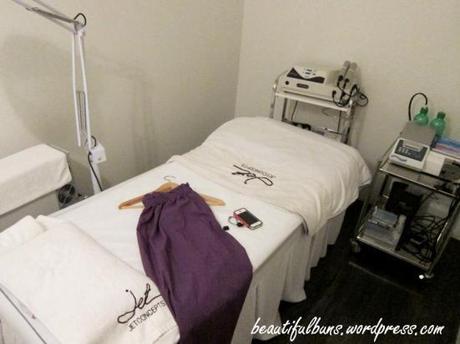 And here's my facial treatment room. Strewn on the bed are the tube robe for me to change into, along with my mobile.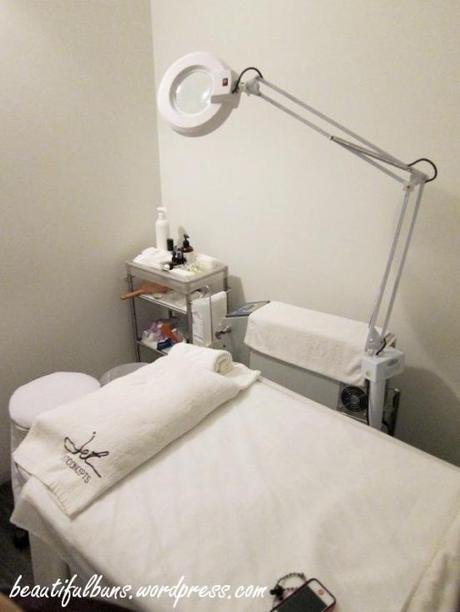 Let the treatment commence!
Basically, what I went for was the Jet PR3 Facial, and it entails the following:

1. The Jet Stream

I'd call this the "extraction" portion of the facial, although the staff wouldn't call it that. Essentially, it's a gentler extraction process using a machine that utilises the power of wind and mimicks a mini tornado, thus using a suction-twirl method to declog your pores, sweep up sebum and clear dead skin cells and dirt. I couldn't really see what was going on, but it felt like a pen-sized tube going over every single centimeter of my skin (and I do mean that – they're that thorough!). I love the fact that they even took extra effort around the corners of the nose and the lips. Plus, because there's no harsh extraction squeezing, my face wasn't as red and splotchy as it would have been, had I undergone the traditional extraction methods.

2. The Jet Dual Ray

This dual wavelength light is the industry's first and exclusive to Jet Concepts. There is red light to re-energise your skin cells, and infrared light to heal and reduce inflammation. Again, as my eyes were closed, I couldn't see what it was, but it felt like a smooth roller-head moving over my skin and emitting flashes of red light (or it could be the light that I was seeing through the veins / arteries of my lids). Remember to keep your eyes closed – even then, you'll still see rather bright flashes of lights. As the roller-head moved smoothly along my skin, it released flashes of light with some heat – I'd call it warmth cos it wasn't really that hot.

3. The Liquid Laser Essence

This specially formluated Essence contains 5 unique active ingredients – apple stem cells, hexapeptides, active hyaluronic acid, fermented resveratrol and caviar. This water-based essence will repair, renew, increase cell growth, restored water levels, repair DNA damage, and strengthen the epidermis. There's a whole host of other benefits but hey, eventually everyone just wants to see results right? After application, there was a slight tingling sensation (which I assume to be pretty normal cos of the active ingredients), and once it dried, there wasn't a sticky /greasy sensation. My face looked slightly brighter and more radiant by this time, which was the end of the treatment.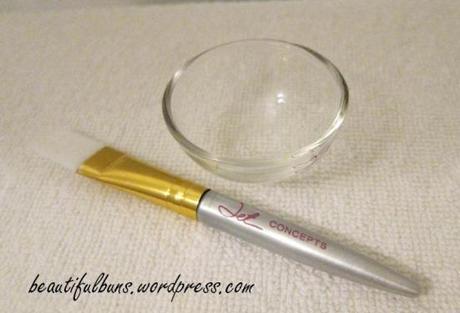 I'm loving this brush and container set that was used when applying Jet Concept's Liquid Laser Essence onto my face.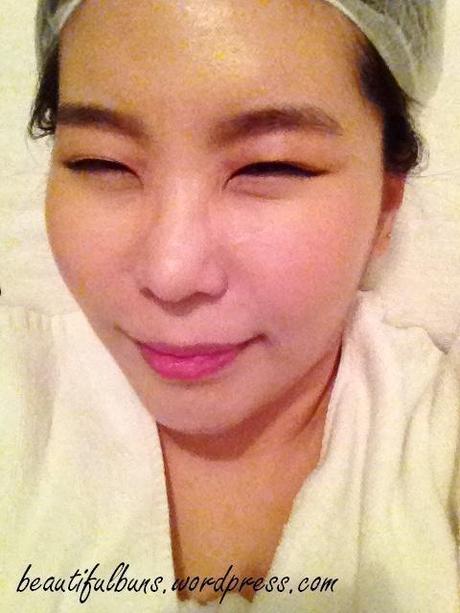 Yeah… I know I look borderline dumb and much dumber, but there's no such thing as a facial review blog entry without a photo of a face… so here you go. My post-treatment face under the combination of the ambience yellow room lights and the white light over my head. Notch bad, no? It's been about 5 days since I did the facial, and my skin is still glowing. More importantly, the pores are still minimised, the fine lines are less visible and my skin seems firmer. What's more, I had a clogged pore that had been there for months, and it's almost completely gone. Yay!
The Jet PR3 Facial takes 60 minutes and is available at $238 (usual price $480)
Jet PR3 Eye Treatment, 30 minutes: $98
Jet PR3 Neck Treatment, 30 minutes: $98
Jet PR3 NEck & Decollatage Treatment: $238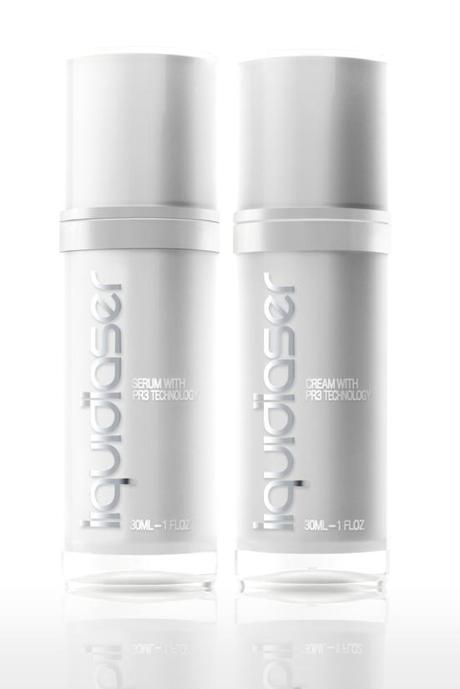 Jet Concepts' specially formulated Liquid Laser Serum and Liquid Laser Cream. These differ from the Essence used during the facial, but also contain more than 70 ingredients including caviar, apple stem cells, hexapeptides, active hyaluronic acid, fermented resveratrol and more.
Liquid Laser Serum, $238: To protect and repair the skin
Liquid Laser Cream, $238: To regenerate and revitalise your skin
Special promotion (Liquid Laser Serum + Cream): $399
Jet Concepts is a Singapore-grown brand and can be found at the following locations:

Wheelock Place, 501 Orchard Road, #03-03 Singapore 238880
Tel: +65 6733 7055

Raffles City Shopping Centre, 252 North Bridge Road, #B2-20/21 Singapore 179103
Tel: +65 6337 9598

[email protected], 313 Orchard Road, #B2-06/07 Singapore 238895
Tel: +65 6238 8280

112 Katong, 112 East Coast Road, #01-20 Singapore 428802
Tel: +65 6636 0928

You can visit Jet Concepts' website here to find out more about their treatments.
0.000000
0.000000