And the mass photo editing continues – part 1 with AKB48 can be found here, and part 2 along with the 2NE1 press con / backstage photos can be found here.  My arms are beginning to emit strange cracking noises because of the prolonged bent positions that my arms have to be in… Ah well, since sharing is caring, I have to endure this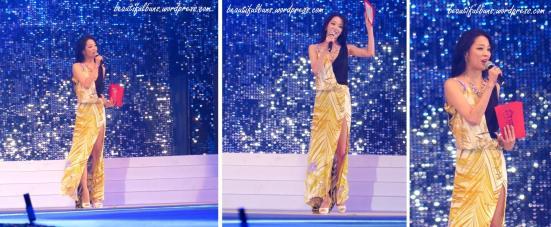 Le host of the Korean segment with le never ending legs.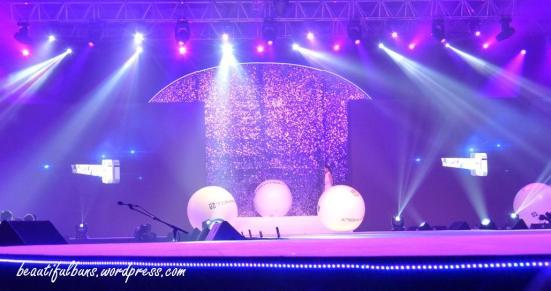 The Koreans start their show with balls… big ones.
Surprisingly, the first show is by Tony Moly. I wasn't sure how a beauty brand would fit into the fashion show theme.. but hey, they pulled it off. Their models had CRAZY DEWY GLOWY FLAWLESS skin. sheesh. -jealous rage mode on-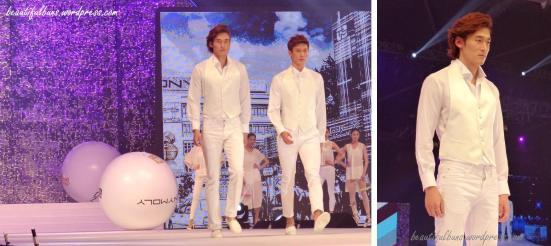 Two male models, two big balls.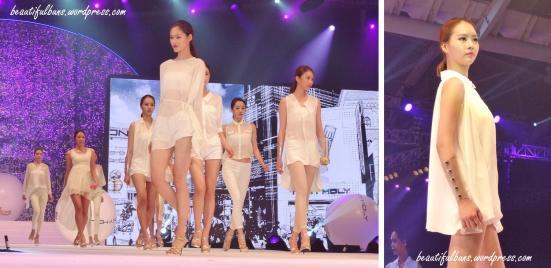 Look at the flawless skin zomg how come I don't haz that?!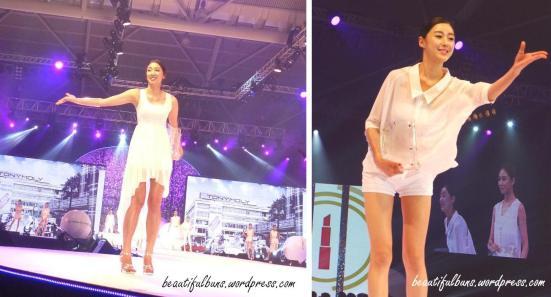 Some of the models were carrying lipglosses / lip balms in their transparent PVC clutch, and they threw it out to the audience. Great interaction and perfect product placement.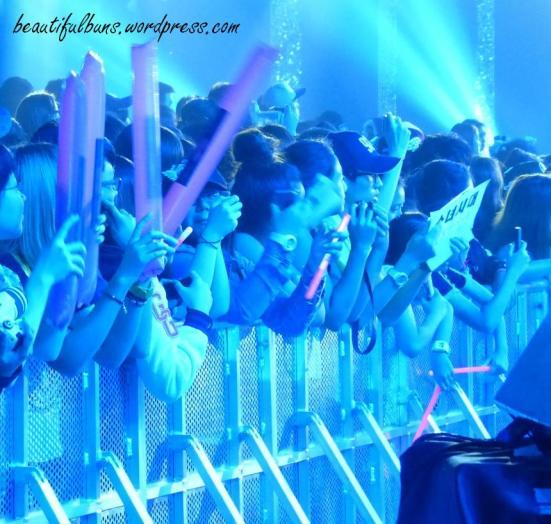 The lapse in proper crowd control resulted in fan storming the barricades and turning the area into a mosh pit. After a while even us as the media got chased away from the areas – great planning Mediacorp and StyleXstyle – you guys should have put up a second barricade so that we could stand there and take good photos in peace, or just set up a proper photography pit where we wouldn't block any of the spectators. No one knew where we could go, and some people directed us to the back where (assumably) Mediacorp's cameras were. But hello, even though I was carrying a 20x digital zoom camera, I don't have a telephoto lens. Tsk.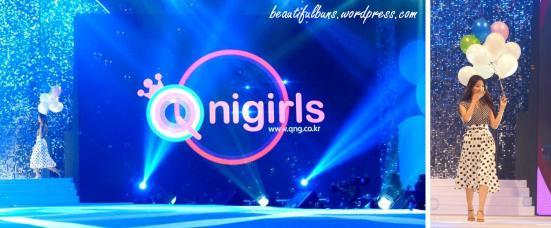 Anyhoos, the first Korean fashion show of the day from Qnigirls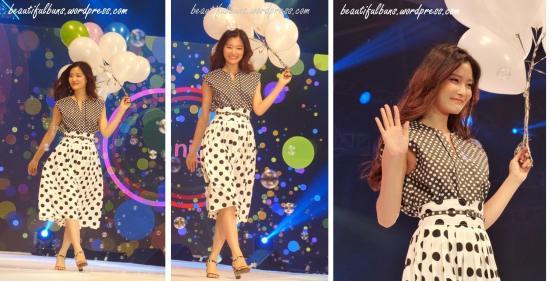 Isn't she pretty?! She gives off this Shin Min Ah vibe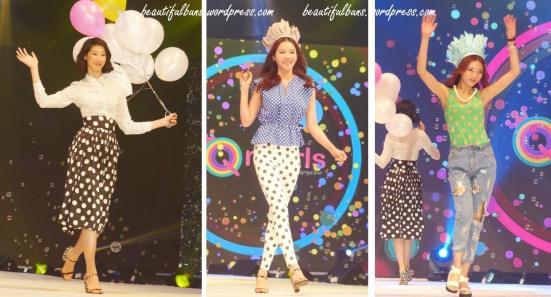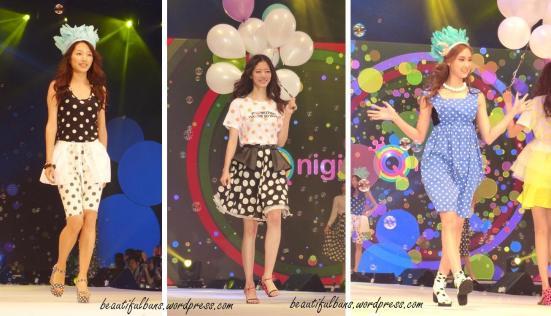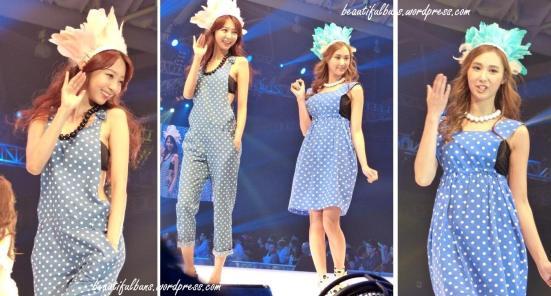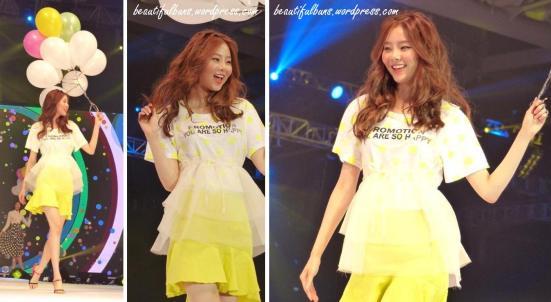 Am totally having a girl crush on this chick who looks like a cross between Kang Sora, UEE and ummm some other girl group star.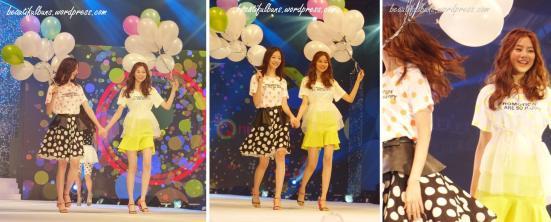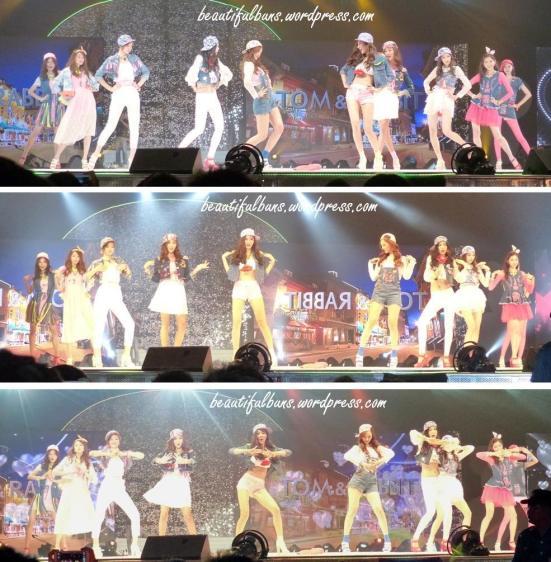 And this is the moment I realised that being a model in Korea is wayyy tougher than it seems – this bunch even had to dance Girls' Generation's I Got A Boy. But they did it with aplomb – total hats off!



Event coverage to be continued… don't miss the next part cos it'll have photos of me meeting Girls' Generation backstage!