Here is another great guest post to enlighten you as to what is out there in the world of Smartphone Apps to get you and keep you running. These Apps are far cheaper than a personal running coach, but give you the same motivation… there are always with you and never sleep!  They're the perfect gift for the runner who has everything. Take it away Pearlie…
Spring is in the air (in the Northern Hemisphere), and to celebrate I went for a long run in the sunshine! I think many other runners had the same idea because the trails and sidewalks were literally "overrun" (pun intended) by runners. The springtime gives us the get-up-and-go to strap on those dusty sneakers with the resolve to get toned and trim in time for bikini season. Many of us start a new diet plan, or sign up for a new gym membership. However, the outdoors hold one of the most effective and free fitness programs you can devout yourself to...running! 
So if your fitness goals for spring include running, lace up your sneakers and download the following 4 apps for your iPhone, Android, or really any mobile device or smart phone equipped with phone plans, and get stepping to the Springtime ritual of running…happy trails!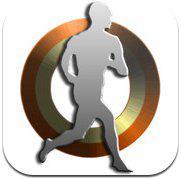 1. Interval Run ($1.99 – for iPhone) 
The Interval Run app is ideal for beginners to the running world, or for those who have suffered a set-back (like a knee injury or shin splints). Interval Run will get you back in your sneakers and feeling fine! This app paces you and safely tells you when to switch from walking to running in short time allotments (called intervals), so you can focus on challenging yourself and on your running—not on your wrist watch.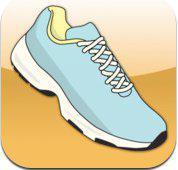 2. Get Running (Couch to 5K) ($2.99 – for iPhone)
The Get Running (Couch to 5K) app, promises anyone who downloads and uses it that they will be running half hour sessions within the next nine weeks. This is even promised to the lumpiest couch potatoes, and even those winded after walking up the stairs. The Get Running app is targeted at beginner runners who dare to disbelieve that they can run. This app will make a runner out of them yet with its nibbles of motivation, community of support, and the fact that users can post their runs on social networks for further motivation and running buddies. 

3. Adidas miCoach (Free – for Android)
It's like a mini-running coach in the palm of your hand! Adidas miCoach is an audible coaching application that is ideal for runners who need more motivation to get up and go! With Adidas miCoach you can customize your training plan based on your personal speed, distance, and endurance goals. And the app will track your running progress—for example, your distance, pace, speed, calories burned, and total workout time—so you can brag about it as you progress.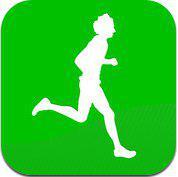 4. Run Coach Pro ($2.99 – for iPhone)  
Run Coach is an app that was created by Olympic athletes—so you know it's gotta kick some serious butt! This app is focused around goals—it tracks your running progress through GPS mapping, and tracks all running details, provides training tips, gives you the motivation of a visual progress bar, and even provides tips. 
Bio: Pearlie Davis is a staff writer for GoingCellular, a popular site that provides cell phone news, commentary, reviews.
www.ultramarathonrunning.com.au